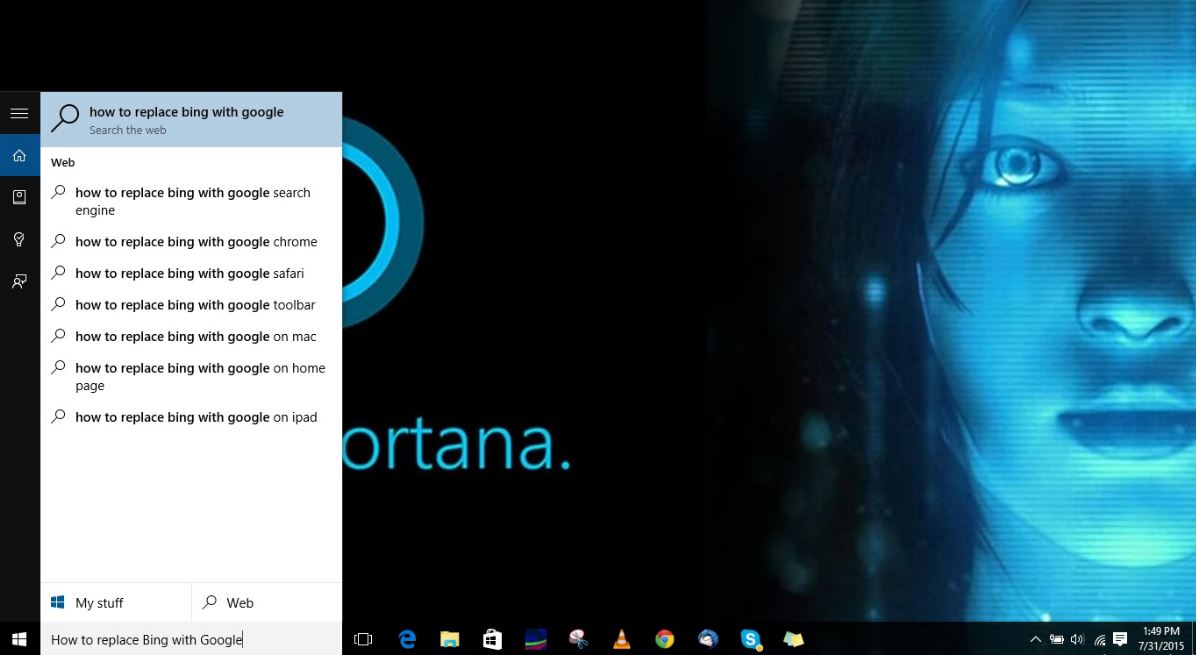 Short Bytes : Bing search is deeply integrated in Windows 10 and you can't change this search engine from your Cortana desktop search. Answering this problem, Bing2Google extension for Chrome does this in just in a click.
W
indows 10 was rolled out on July 29 and people have upgraded their PCs using the free upgrade offer. To make the upgrade process easy, Microsoft even released a tool to
download Windows 10 instantly on Windows 7 and 8 PCs.
Today, Microsoft said that 14 million people have installed Windows 10 on their PCs. Windows 10 comes with its very own digital assistant Cortana that searches your queries and acts according to your voice commands and gives useful results. But, just the way you can't change the default search provider in Google Now and Siri, Cortana resists change and provides Bing search results.
Cortana's desktop web search works pretty well but what if you had the option to replace Bing with Google? Your prayers have been heard and Bing2Google extension for Chrome is here is change Cortana's Bing search to Google in Windows 10.
Before downloading this extension, make sure that Google Chrome is your default web browser in Windows 10. This could be done by following few simple steps to change the default browser.
Now I'll assume that you've changed your default browser to Chrome in Windows 10. Search for Bing2Google Chrome extension on the web or Chrome app store.
Now, install Bing2Google extension.
This Bing2Google extension redirects your Bing searches to Google searches, this forcing Cortana to search using a Bing alternative.
Note that this will also replace Bing search from Microsoft Edge's default search.
Did you like Bing2Google extension to change Cortana's Bing desktop search to Google in Windows 10? Tell us in comments below.
For more updates and tutorials visit our Windows 10 guide.