The World Wide Developers Conference – WWDC is Apple's annual address to their beloved developer community and more often than not has announcements that interest the regular consumer. This time it was no different and along with new operating systems announced for all types of Apple devices, the worlds most valuable brand also kicked off its new music streaming service – Apple Music.
This year round at the WWDC most of the announcements were incremental updates to the existing software, nothing too radical. You can find the complete list below.
OS X 10.11 El Capitan: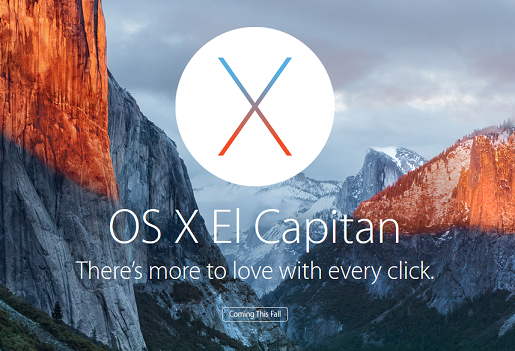 The newly announced OS X 10.11 El Capitan mainly focuses on performance upgrades over the previous edition. Basic window management has arrived on OS X finally, now it is possible to snap two windows side by side which we have been doing since Windows 7.
The Safari browser has a new way to pin sites and the tabs will now show which window is making noise allowing you to shut them up right from the tab; again Chrome has had this feature for quite some time now. The Notes app has also grown tremendously and has taken a lot of cues from Evernote to better itself.
Spotlight, the search is also getting an overhaul. You will now be able to search for files by putting in contextual queries like 'files I worked on in June' to get the files that were last edited in June. This will surely come in handy.
Another cool thing has crossed over from iOS to OS X. The Metal technology announced in the last WWDC has come to OS X and will improve the performance of processor and graphics intensive applications like games and Adobe Creative Suite. Apple claims that app launching and switching times will be improved substantially.
iOS 9: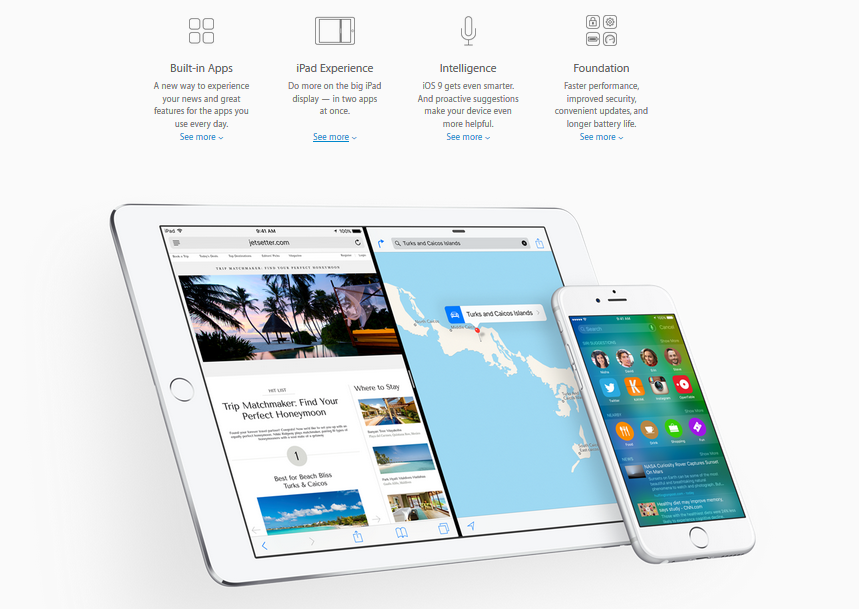 During the launch of iOS 9 the main focus was on the improvements in the 'proactive' digital assistant Siri. Now context sensitive, Siri can take commands like 'remind me about this' and will know that you are referring to the current webpage open in Safari. Siri can automatically scan your mails to set reminders and suggest you music for your morning run or even suggest people you would want to call. I think I can do the last bit myself.
You will now be able to run multiple apps side by side on the iPad too. This is a welcome edition and a copied feature from Windows 8. No complaints though!
Much of the keynote seemed like Google's Now on Tap event with contextual features in the spotlight. Seems like Apple is playing catch up with Google in this department.
watchOS 2: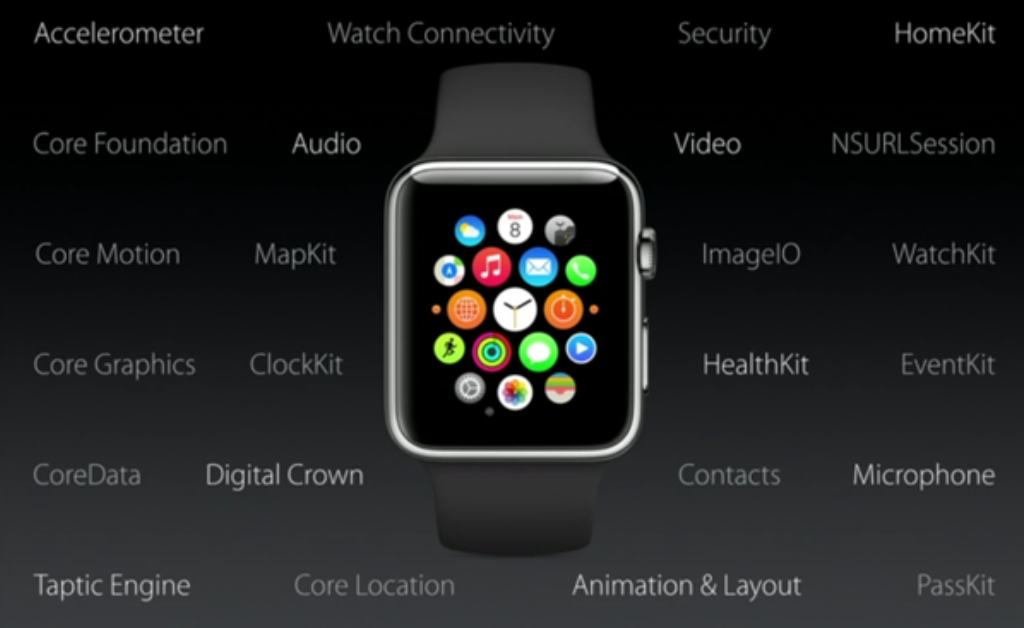 Many small feature inclusions marked the watchOS 2 section. Only two months into the market the Apple Watch now has a new operating system. Developers now have much more freedom in creating their apps and deciding what to show on the watch face ranging from sports scores to flight times.
There are many new watch faces for a new look and feel. On the productivity front, 'Time Travel' allows you to check up on the meetings or the weather later in the day by just rotating the digital crown.
The best thing is that it is now possible to play videos and audio from the tiny speaker on the watch if the developer wishes to do so. This feature allows for users to make facetime audio calls from the Watch. The ability to reply to emails directly from the watch has also arrived.
Another big change is that the Apple Watch can now be used without the iPhone if the Watch is connected to a familiar wi-fi network.
Changes to Apps:
Apple Maps will now have in-built transit directions. Having mapped the subway route too, the Maps app will estimate travel times more accurately. The catch at the moment is that it is only available in a very limited number of cities.
Newsstand got the much deserved love and a change of name from Apple this time round. The 'News' app, a la Flipboard is a highly polished app as expected from Cupertino. You can follow topics and publishers and publications can design their content specifically for the app.
HomeKit and CarPlay have also seen some major improvements. HomeKit can now control a larger number of smart home devices like window shades, motion sensors and security systems. On the other hand, CarPlay now allows developers to create apps to control features of your car and the CarPlay system can now run on a variety of screen sizes and resolutions.
…and One More Thing: Apple Music: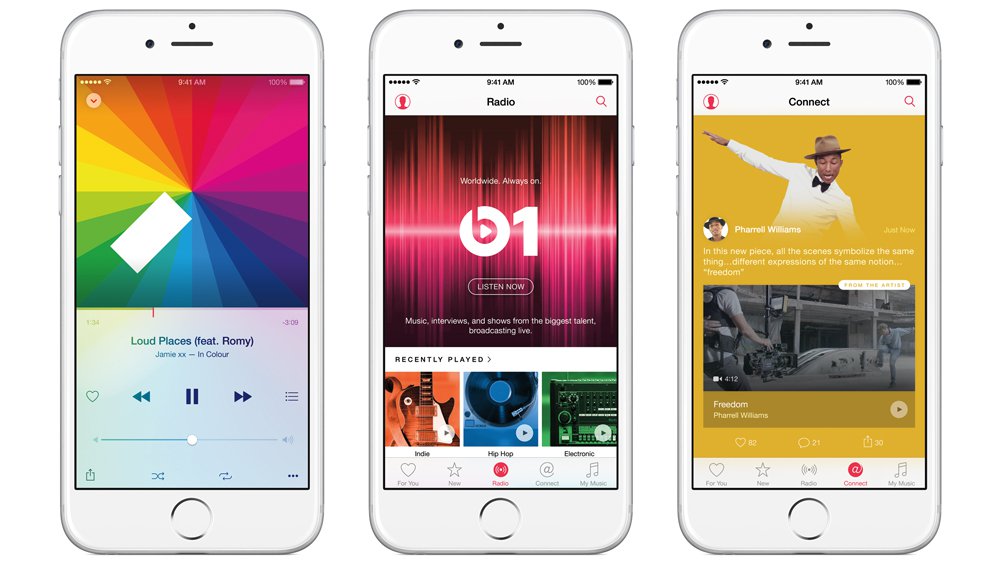 Apple's Music streaming service is here and has all the features that its competitors have. Built on the lines of Spotify and Google Music, Apple Music is complete with its own 24/7 radio channel Beats 1.  It promises to bring the latest interviews, music and culture all day round from its stations in London, New York and Los Angeles. There are expert curated playlists for you to listen according to your tastes and likeness.
And then there's Connect, a place where artists can share their latest videos and news with their fans who can in turn like, comment and share that material. A video shot in the studio, an acoustic version of the latest hit, you can find all of it here and 'Connect' to your favorite artists.
The site shows the date of availability as 30 June and Apple has already confirmed that it is going to bring Music to India which is great news actually. With three months of free trial membership I can't wait to try it out. Another exciting bit of information is that Apple Music will be available on Android this fall. To tackle its competitors head on, Apple has decided to launch its new service even on its rival platform.
All the above mentioned software will be available this fall and is already out in beta form for developers to check out and work on. In Tim Cook's words, "Rise and Shine Developers".
What do you think of these updates from Apple? Has Apple reduced to just being an imitator rather than an innovator? Share your views with us in comments below.