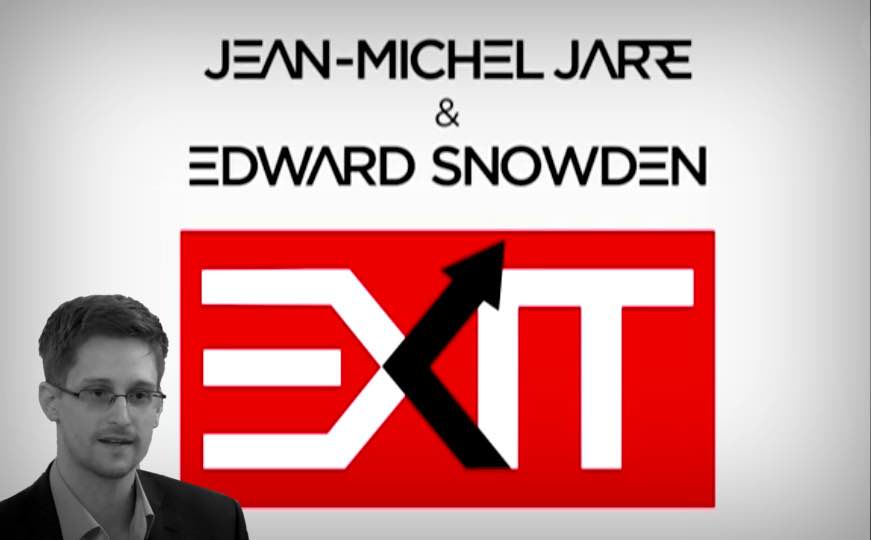 Short Bytes: NSA whistleblower Edward Snowden is releasing a song called 'Exit'. It's a result of a collaboration with electronic music producer Jean-Miche Jarre who'll be including this techno track in his upcoming album.
It looks like Edward Snowden is pretty bored these days sitting alone in Russia. That's why, probably, one fine afternoon he thought "let's make some music" and the next day he went for it. Yes, the NSA whistleblower Edward Snowden has teamed with well know electronic music producer Jean-Miche Jarre to release a techno track called 'Exit'.
Let's slow it down a bit and tell you what has happened. This was made possible by the UK newspaper The Guardian. Last year, Jarre did an interview with the newspaper and asked for the contact of Snowden.
Well, Jarre and Snowden discussed the song's concept over Skype, Jarre traveled to Moscow to meet Snowden and recorded the track. Exit will appear on Jarre's forthcoming album, Electronica Volume II.
Also read: Signal: Now You Can Use Snowden's Favorite Open Source And Encrypted Chat App
"I've always appreciated electronic music," Snowden said in an interview with The Guardian. "The melodies I remember with the most fondness are from video games, with a kind of generated 8-bit music. And those kinds of chiptunes have really made a resurgence in modern musical culture today."
Talking about the name Exit, it's based on the option that people have in every situation. For Snowden, the exit was leaking the secrets of NSA.

For now, you can listen a snippet of Exit, a speedy techno track, by visiting this link.
The album will be released on May 6th, 2016.