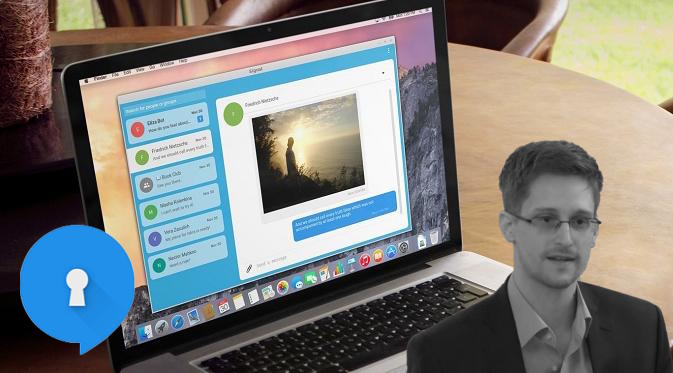 Short Bytes: Snowden's favorite messaging app Signal is now available to public as there is no more invite-only option. Signal works in Chrome and can be downloaded from Chrome app store. This app is also an open source software and its code is available to view on GitHub. It biggest strength is the end-to-end encryption feature.
S
ignal, Snowden's favorite and an end-to-end messaging system, is now available to all who wants to try this chat system. Signal chat app is developed by the Open Whisper Systems. Until last December, it was based on invite-only but now it's open to all.
If you think, Signal is a native chat app then give that a re-thought. Signal is basically a Chrome app. It works as a widget or an extension by getting into the Google Chrome browser and having its own little Window.
Besides, being on Google Chrome, Signal is also available as an Android app, however, its iOS version is not into the market yet.
Installing Signal is almost automatic, click-click and go. You just need to add this chat app to the list of devices associated with your number with a text and a QR code. It's just a tap or two to unlink, as well, in case you need to do so in a hurry.
Also read: Now Chat Anonymously with Tor Instant Messenger
The Signal chat app can be downloaded from the Chrome Web Store and can be logged in using your Android device with the mobile app installed. Once you've registered your phone number, you can message your contacts securely for free – every conversation is encrypted from end to end and there are no ads to bother you.
With this chatting app, you can also send text, audio, images and video as with most other apps, but the desktop app still needs some work. Just like WhatsAapp, you can't create a group on the desktop.
This app is also open source and its code is available to view on GitHub.