"Dragon Ball Super: Super Hero" is the new installment of the ever-popular Dragon Ball franchise. This is the first actual anime content we have gotten since the Dragon Ball Super Broly film, so it's safe to say fans are very hyped.
As the film is enjoying massive success in Japanese theatres, fans outside Japan are left wondering when they will be able to watch it. If you're one of them, we have some great news. Crunchyroll has released a new English dub trailer for the film and unveiled global release dates. You can check them out yourself down below.
'Dragon Ball Super: Super Hero' English Dub Trailer
The trailer is the same as the first official trailer that came out before the Japanese release. But of course, this one is in English dub instead. It shows off some of the voices we know and love from the anime returning for this movie. Moreover, we also get to hear the English voices of some of the new characters like Gamma-1, Gamma-2, Dr. Hedo, and more for the first time.
Dragon Ball Super: Super Hero Global Release Dates
Along with this awesome new trailer, Crunchyroll has also announced global theatrical release dates for various regions. You can check out the list below to see when the movie is coming to your region-
August 18 in Australia, New Zealand, Mexico, Brazil, Peru, Chile, Argentina, Colombia, Central America, Ecuador, Bolivia, Uruguay, Paraguay
August 19 in the United States, Canada, United Kingdom*, Ireland*, South Africa, Zambia, Vietnam
August 26 in India, Indonesia
August 30 in Malaysia, Brunei
August 31 in the Philippines
September 1 in Singapore
September 8 in Taiwan
September 15 in South Korea
September 29 in Thailand, Hong Kong, Macao
Any regions not represented here will have release dates announced later.
Is 'Dragon Ball Super: Super Hero' worth watching?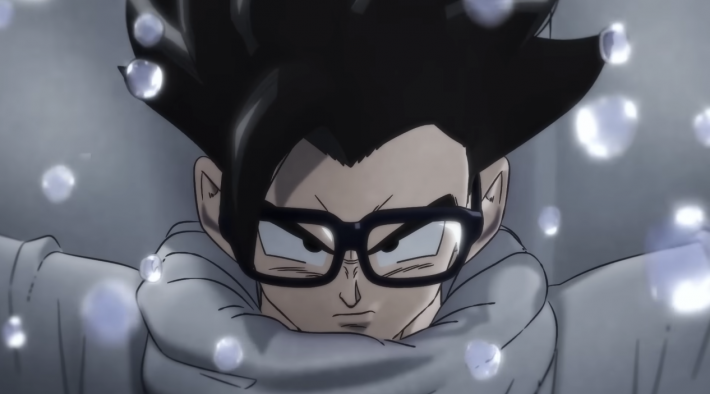 The film is a canon to the Dragon Ball storyline and takes place sometime after the Broly film. Pan, who we saw as a baby then, has grown up a bit and even begun training under Piccolo. Broly has joined Goku and Vegeta to train on Beerus' planet, and everything else seems to be the usual. But this peace is threatened when the Red Ribbon Army is revived with two powerful androids on their side.
Furthermore, Goku and Vegeta are still on Beerus' planet, so this time Gohan and Piccolo will have to take on this new threat. Along with some stunning fights, also expect some slice-of-life elements in this new take on the Dragon Ball formula. Moreover, the unique CGI animation style is a sight to behold and is worth checking out for any anime fan.