Jujutsu Kaisen 0 is probably one of India's most awaited anime movies. Fans have been asking PVR to release the movie on social media platforms like Instagram for almost three months, but PVR's social media team has been pretty silent.
After the incident where PVR, in an Instagram post, announced that Jujutsu Kaisen 0 would be released in India, the Indian otaku community was bouncing off the walls, but they deleted the post later. This leads to many people questioning, "Will Jujutsu Kaisen 0 ever release in India?"
Jujutsu Kaisen 0 coming to India?
Update: After a long wait, PVR India has officially announced Jujutsu Kaisen 0's theatrical release in India. The movie will be hitting the Indian theatres on June 30.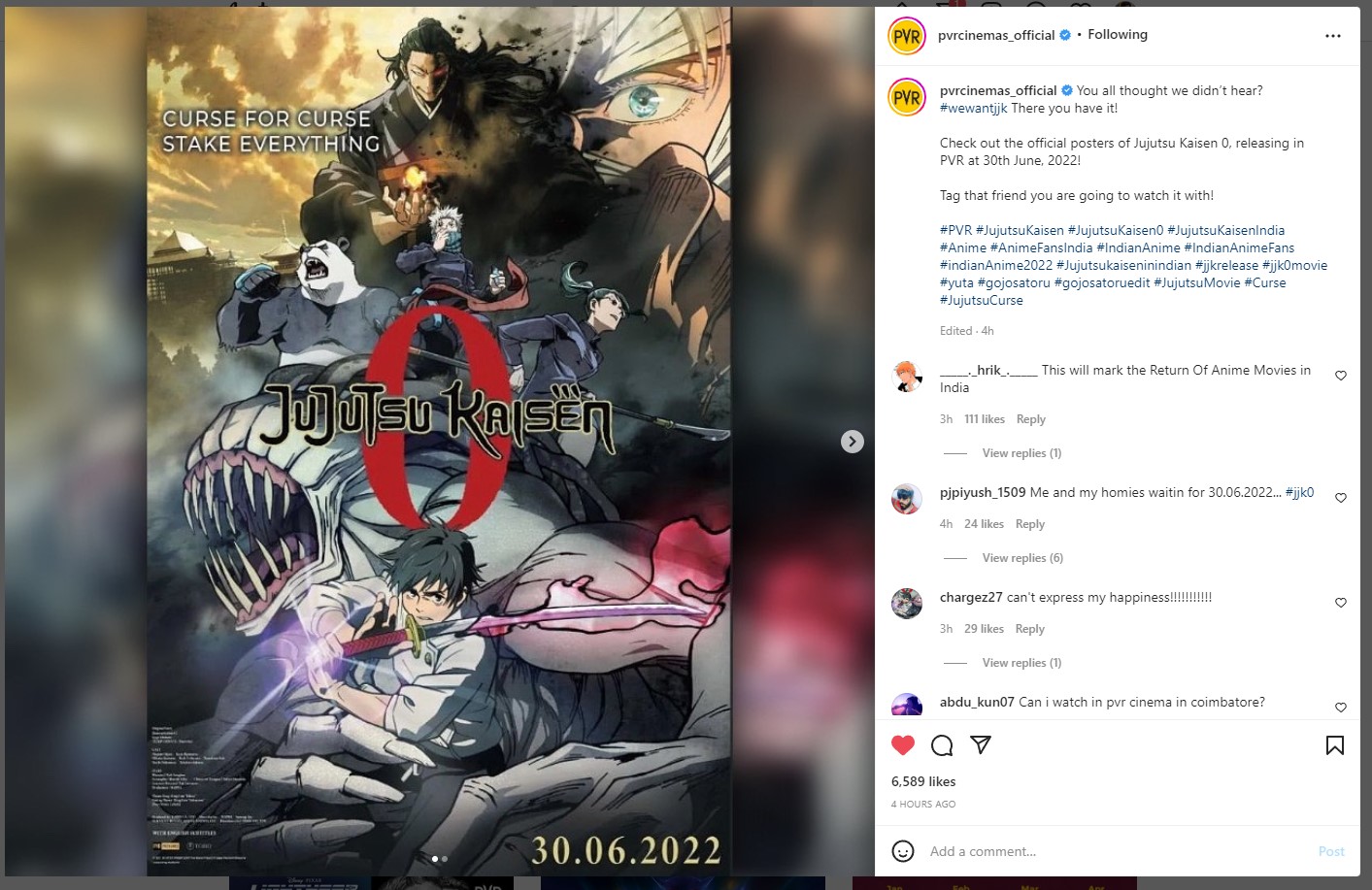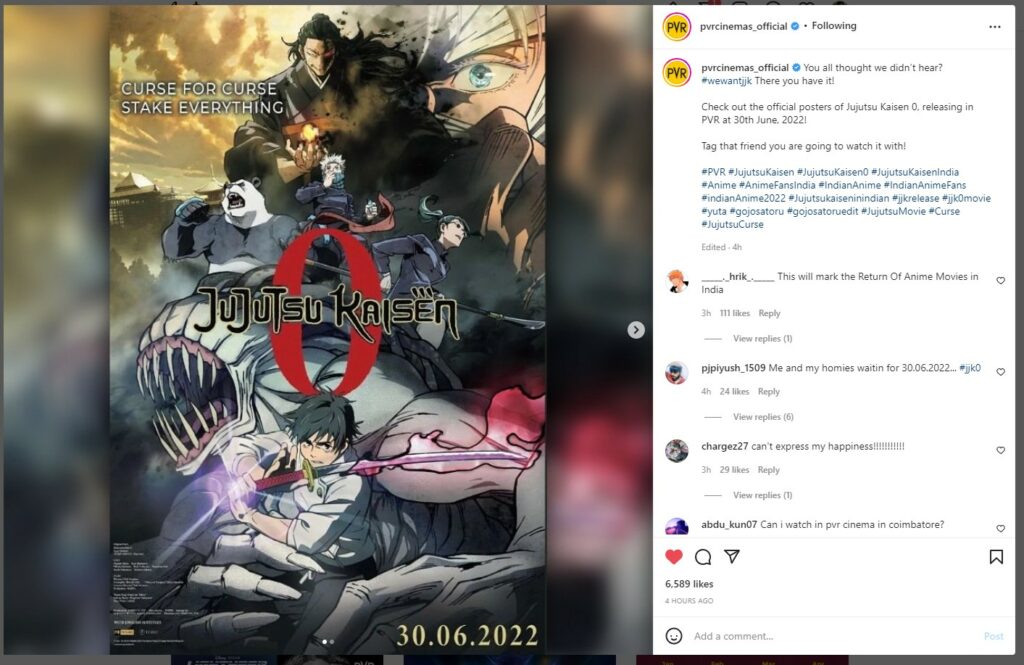 ---
After a long silence, it looks like the social media team has finally been given permission to speak up about the movie in the comments sections, and judging by their comments; it looks like Jujutsu Kaisen 0 is almost confirmed and will be arriving in the Indian theatres shortly.
To give you an idea about how desperate the fans are for the movie's arrival, there's an ongoing petition to release the movie in India with over 25,000 signatures. Pretty crazy, right?
For starters, PVR has previously released anime movies like Dragon Ball, My Hero Academia, Weathering with You, and Demon Slayer: Mugen Train, and all of them were very well.
Bonus News
Sony Pictures has also officially confirmed that the upcoming Dragon Ball Super Hero movie will be released in India later this year. Meanwhile, Makoto Shinkai's upcoming animated movie, Suzume no Tojimari, will also be released in India after it releases in Japan this November. He will be visiting India soon to promote the movie.
What are your thoughts about the current anime scene in India? Would you like to see PVR release more anime movies in the future? Let us know in the comments section below.