The days when you have to glue yourself in front of the television to watch your favorite titles are long gone. With the rise of streaming services, we can watch many TV shows and films anytime. However, the sudden development has left us with too many choices. If you're tired of streaming services like Netflix and Disney+, then Paramount+ and Peacock are the most popular options in 2023. The two platforms are owned by former rivals CBS and NBC, respectively.
Paramount+ was started in March 2021 and is one of the fastest-growing platforms. As for Peacock, it is slightly older than Paramount Plus as it began its journey in 2020. While both platforms are comparatively younger than most streaming services, they are gaining exponential popularity. However, we can't buy both of them simultaneously as it will make things more confusing.
So which one is better? Who among them is providing better plans, interface, and, most importantly, excellent content? Let's answer all these questions and find the absolute winner among these streaming giants. With that being said, let's get started with their subscription plans.
Paramount+ vs. Peacock
1. Pricing
Pricing is the most critical parameter as it will determine whether the platform is pocket friendly in the long term or not. Let's have a look at their subscription plans in the tables below:
Paramount+
| | | | |
| --- | --- | --- | --- |
| Subscription | Advertisement | Monthly Cost | Annual Cost |
| Essential Plan | Y | $4.99 | $49.99 |
| Premium Plans | N | $9.99 | $99.99 |
Peacock
| | | | |
| --- | --- | --- | --- |
| Subscription | Advertisement | Monthly Cost | Annual Cost |
| Peacock | Y | Free | Free |
| Peacock Premium | Y | $4.99 | $49.99 |
| Peacock Premium Plus | N | $9.99 | $99.99 |
While both plans are pretty similar, Peacock is still winning this race due to its free plan. However, Paramount Plus also offers a free trial. Check out its duration down below.
2. Free Trials
Free trials are essential to determine the capabilities of any platform. It allows the user to get familiar with the interface and errors. As discussed earlier, Peacock provides a free subscription to consumers, so they get used to its services and content. On the other hand, Paramount+ is offering a 7-day free trial to the users, and after that, you have to buy one of the plans to continue your streaming on the platform.
The only difference between their free trials is that Peacock will restrict some content in their free version. However, Paramount+ will allow you to go through their library for seven days. Speaking of the library, let's see who among them has a better chance in this criteria.
3. Library
The content offered by any streaming service determines its quality and future in this market. Both platforms are masters in this field as they offer intriguing original titles for the users. So let's have a look at them down below:
Paramount+
When CBS All Access rebranded itself in 2021, many were skeptical of their decision. However, the conglomerate offered content from its channels. These channels include:
BET
CBS
Nickelodeon
MTV
Comedy Central
Smithsonian Channel
Moreover, you can also get on-demand popular titles like NCIS, Survivors, etc. In addition to it, Paramount+ also provides original content, including 1883, Star Trek: Discovery, Star Trek: Picard, etc.
Peacock
The streaming platform is owned by NBC and is home to all its channels. Moreover, it claims to have more than 80,000 episodes of TV shows and films. The platform offers content from the following channels:
Bravo
Focus Features
MSNBC
NBC
NBC News
Telemundo
Similar to Paramount+, it also offers on-demand hit TV shows like The Office, Yellowstone, Parks and Recreation, etc., on its platform. When it comes to originality, the platform has many famous titles, including Bel-Air and Rutherford Falls.
It seems like Peacock has a slight upper hand in this criteria due to the number of titles on their platform. However, the library is one thing that solely varies for each individual, so having more content does not mean the users will definitely like it. With that being said, let's shed some light on the Live TV feature.
4. Live TV
This is the parameter that makes these services better than other giants. Not many OTT platforms offer live TV on their platform, but Paramount+ and Peacock have the upper hand in this field. While Peacock only provides live TV with its Premium Plus plan, it still has limited content.
On the contrary, Paramount+ gives you access to all four CBS live stations, which is also a visual treat for sports fans as it provides live sports coverage of local football matches and the NFL. If you want to know more about Paramount+ Live TV, head to this page.
So far, we've discussed all the content available on these platforms. But what about the restrictions? Do both of them offer Parental Controls? After all, we don't want our kids to watch R-rated content.
5. Parental Controls
| | | |
| --- | --- | --- |
| Platform | Parental Controls | Profiles |
| Paramount+ | Yes | 6 |
| Peacock | No | 1 |
You can use Parental Controls on all six different profiles on Paramount+. Unfortunately, Peacock is not a good option if you have kids at home, as you can't restrict certain libraries from them.
6. Simultaneous Streaming
| | | |
| --- | --- | --- |
| Platform | Profiles | Number Of Devices |
| Paramount+ | 6 | 3 |
| Peacock | 1 | 3 |
7. Interface
In simple words, the interface is how the platform presents itself among the users. It helps users to access the platform easily and quickly. So let's see who is winning this battle:
Paramount+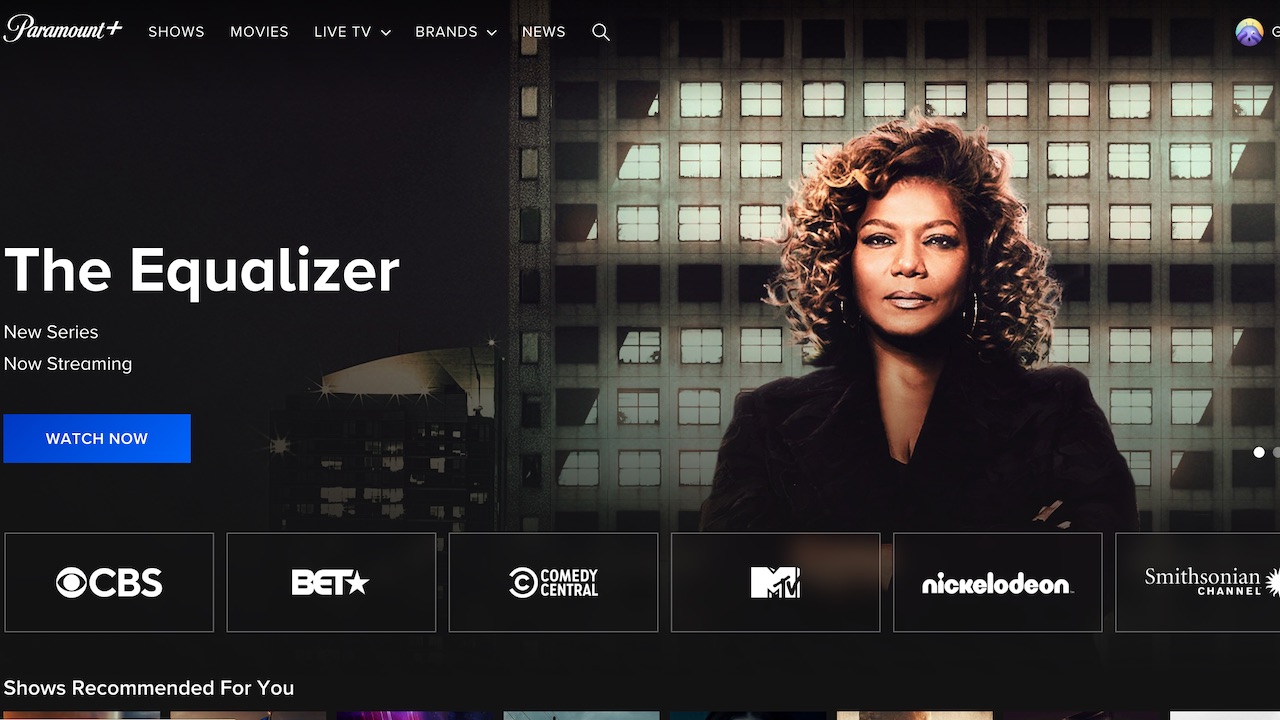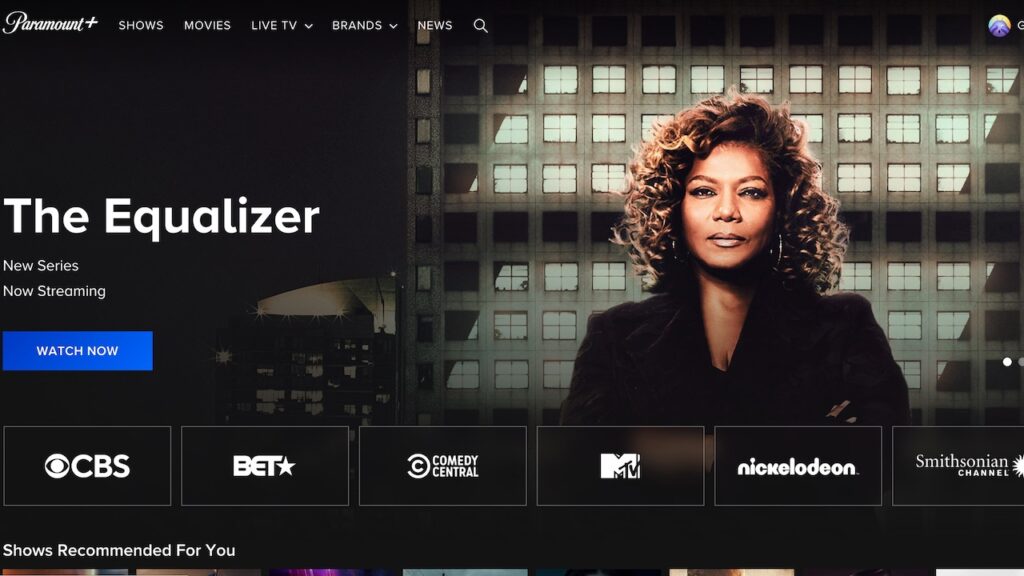 Paramount+ interface is quite simple and quick to use. In addition to the taskbar at the top, it also segregates the trending shows, recommended shows for you, continues watching titles, etc. We can safely suggest that its interface is user-friendly and somewhat similar to other OTT platforms.
Peacock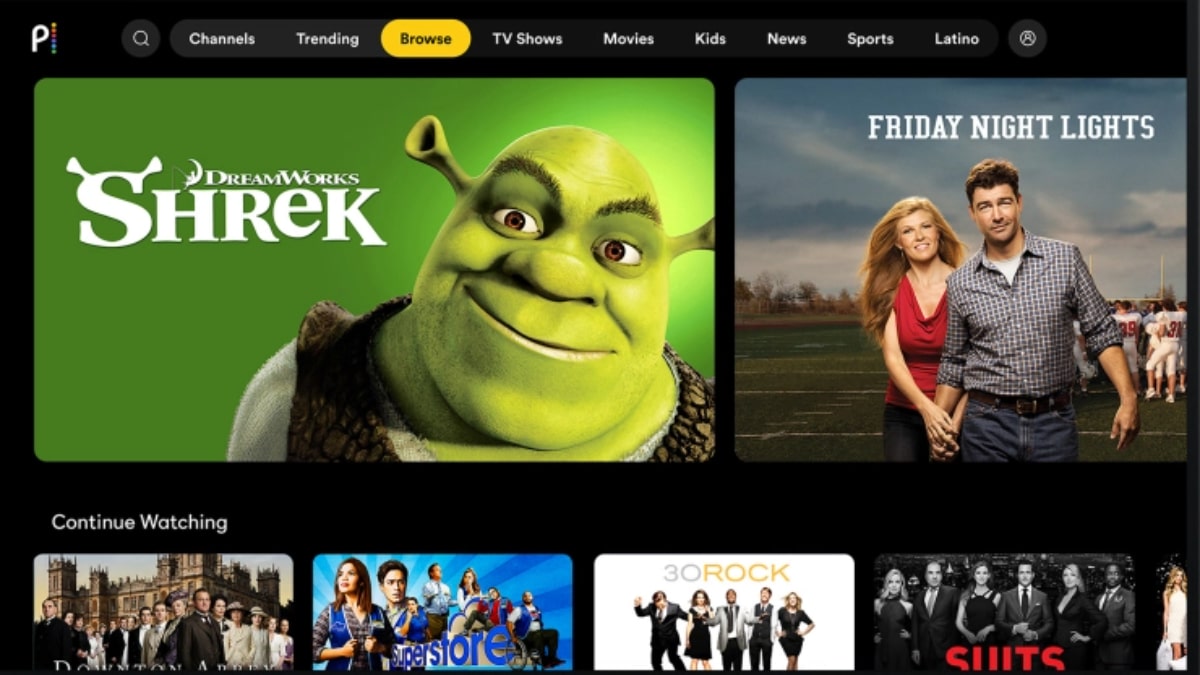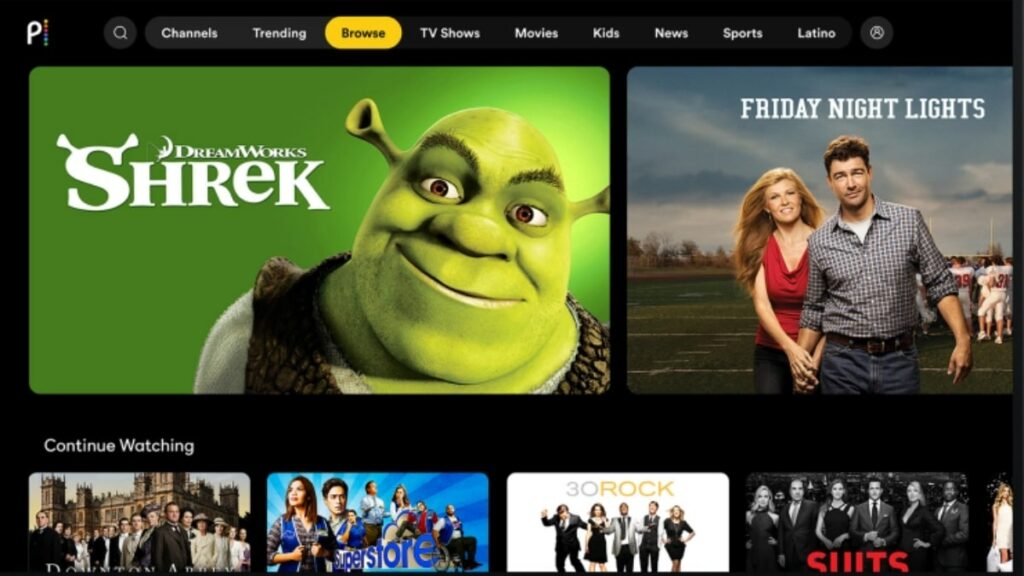 Peacock has a simple interface and is easy to use on laptops, TV, and smartphone. You don't need to enter credit card details to subscribe to their services. Moreover, Channels, Trending, and Browse is their interface's three main features. The only disability is that it does not provide multiple profiles.
8. Required Internet Speed
We can't have high-speed internet all the time, so the platform that provides content at minimum speed is the best:
| | | |
| --- | --- | --- |
| Platform | Video Quality | Minimum Speed |
| Paramount+ | HD | 4 Mbps |
| Peacock | SD | 2.5 Mbps |
| Peacock | HD | 5 Mbps |
9. Geographic Availability
| | |
| --- | --- |
| Paramount+ | Peacock |
| United States | United Kingdom |
| Australia | Ireland |
| Canada | Switzerland |
| Italy | Austria |
| Latin America | Italy |
| Middle East | United States |
| Nordics | |
| United Kingdom | |
| Ireland | |
10. Supported Devices
Both streaming devices are compatible with a lot of devices, including:
Amazon Fire Sticks and Cubes
Android and iOS devices
Apple TV
Chromecast
Gaming consoles
LG Smart TVs
Roku devices
Samsung Smart TVs
Vizio Smart TVs
After reviewing both services over ten parameters, we can conclude that both have perks and disadvantages. At the end of the day, it depends upon our needs and taste to select the best platform. Since both come in the same price range, it all comes down to their availability and feasibility. That's all we have for this article. While you're here, check out our similar guide on Paramount+ versus other OTT giants.