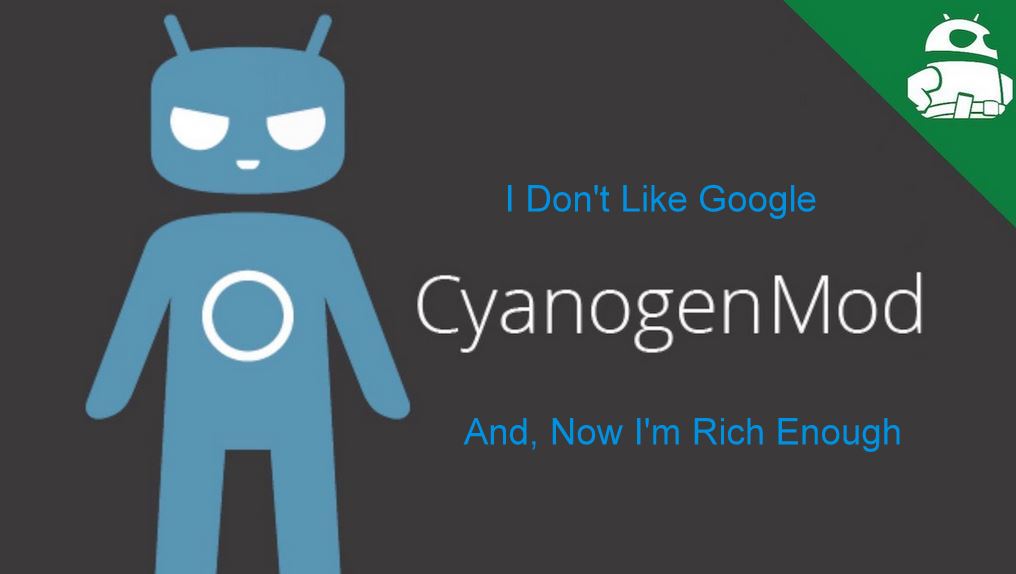 A couple of months ago I wrote an article explaining Cyanogen's brave plan and a growing possibility of a partnership with software giant Microsoft. Many Cyanogen fans loved that. On the other hand, a lot many Android fans, more precisely Google's fans, were not pleased to read Cyanogen CEO's following remarks:
"We are going to take Android away from Google."
P
eople should understand that it's nothing like literally taking Android away from Google because that would be utterly stupid and Cyanogen will itself find it laughable. It resonates with the idea that Android must be free from Google controlling the whole experience. Right now, Android and iOS are ruling the smartphone market and it reminds me of the time when Microsoft tried to convert its OS monopoly into big fat dollars. It tried to do so by dictating the terms to PC maker and in one way or the other, it's still doing the same.
In a recent interview with Forbes, Cyanogen CEO Kirt McMaster comments on his mission:
"We're putting a bullet through Google's head."
Audacious and pleasant.
Forbes termed Cyanogen's journey as "one of the most daring plots in Silicon Valley history."
Recently Cyanogen received $80 million funding from tech and internet titans like Twitter, Qualcomm, Telefonica and media giant Rupert Murdoch. This recent round now values Cyanogen at $1 billion is being led by India's third richest man, Azim Premji. He is the founder of Wipro and runs company's investment arm PremjiInvest. An additional $30 million were invested into this brave startup by earlier investors: Andreesen Horowitz, Tencent, Benchmark, and Redpoint Ventures.
Also read: Bored by Facebook? New 'On This Day' Feature is Here for You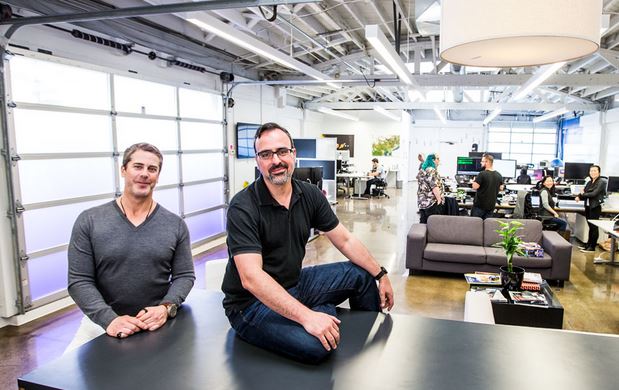 Microsoft, which was rumored to be taking part in the recent funding round, didn't participate. But the inside sources suggest that Cyanogen and Microsoft are on the cusp of something bigger. They are in talks to finalize a wide-ranging partnership to bring some of the Microsoft's top services to Cyanogen. These include Bing search, Cortana digital assistant, OneDrive cloud services, Outlook and Skype.
The time is right for Cyanogen to try. The iOS environment is now getting stagnant and even a small dent in the 2.5 billion smartphone will be worth a real shot. Cyanogen has already the initial damage. Company claims that more that 50 million people across the world are running Cyanogen OS on their devices. The smartphone market it expected to touch the 6 billion number by 2020 and the advent of new and feature-laden players like China's Xiaomi, India's Micromax and OnePlus are ready to challenge the biggies.
Peter Levine, partner with Andreesen Horowitz says: "App and chip vendors are very worried about Google controlling the entire experience."
This is kind of a bitter truth because competing with built-in services of Android and iOS is huge. It's refreshing and relieving when you have another choice. People like Microsoft, Blackberry, Mozilla, Nokia and more have tried and failed.
Cyanogen CEO McMaster says that co-opting Android to put a bullet through Google's head is the only possible way.
Also read: Here's How Adobe is Contributing to Microsoft's Spartan Browser
It's time to take sides. Cyanogen or Google? Tell us in comments!
Stay tuned for latest technology and business news from fossBytes!