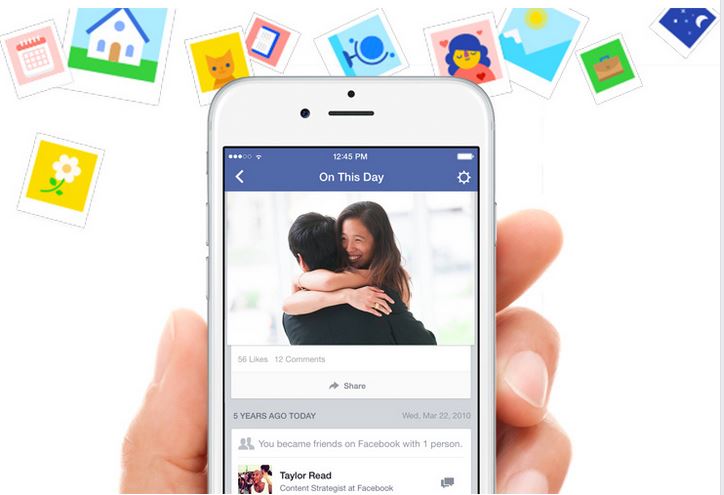 Facebook is experimenting and launching new features each week to keep itself relatable and updated with changing times. To make its user base more engaging, it has tried to bring back the past memories of users from time to time. It has done this in the past using the Year in Review and Memories feature. Inspired by the same, Facebook has now decided to launch something more prominent and nostalgic for its users.
Facebook is officially rolling out a feature called "On This Day". This feature is a new way to look back at the past by showing your past posts and shares on Facebook. On This Day works by displaying you your past status updates, posts of friends, pictures and other stuff you've shared on exactly the same day a year ago or more.
This feature will be launched globally in near future. On This Day feature will be directly accessed from the URL https://www.facebook.com/onthisday. On This Day can also be reached from search, Facebook bookmark menu, notifications etc. This feature will also show past stories in your News Feed.
If you choose to subscribe to the notifications, you'll be able to get alerts from the past to look back the past memories.
Also read: Facebook Launches Free Friend-to-friend Payments Through Messenger
A similar service is being provided by a popular app named Timehop that shows memories from variety of platforms like Twitter, Facebook, Instagram, Flickr, Dropbox etc.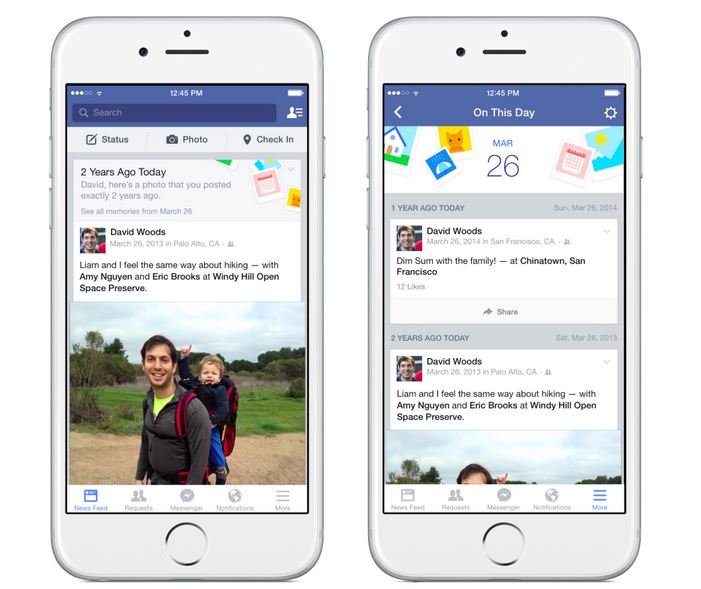 Facebook On This Day will be available worldwide from next week and will be integrated with the site at various places. If you search "On This Day" in Facebook, it will present you photos, status updates and posts from exactly one or several years ago. This feature will be just for you unless you re-share the post.
Facebook has devised a special algorithm after facing criticism over the painful memories in Year in the Review feature. On This Day will avoid playing with people's feelings by excluding the updates related to relationship status changes and deceased friends.
In other developments, Facebook has recently revealed its plans to launch free cash payment transfers via Facebook Messenger. This service will allow you to connect your Facebook Messenger with your Visa debit card or Mastercard. Also, Facebook is internally testing a new caller ID app named 'Phone' for its mobile users. Facebook On This Day is another step in making the users feel more involved with the world's biggest social network.
Also read: Facebook is Testing a New and Mysterious App Called "Phone"
---
 Do you like this idea of On This Day feature? Tell us in comments!
Stay tuned for latest social and technology news from fossBytes!
---