Call of Duty Mobile Season 9 introduced a lot of significant changes in the game, and players are still enjoying all the new content. However, some players are already desperate for the release of the next season of the game.
As of now, there is no official release date for Call of Duty Mobile Season 10, but players are expecting the new season to release by the end of next week.
Call of Duty Mobile Season 9, which is titled 'Conquest,' revolutionized mobile gaming by introducing Gunsmith weapon customization. Along with that, it expanded the battle royale map even further by adding four new locations on the map.
However, it looks like the season is about to end sooner than we expected. That's because the Battle Pass page for Season 9 shows that the 'Conquest' season is about to end in 8 days. So, players can expect Call of Duty Mobile Season 10 to release next week unless Activision decides to delay it.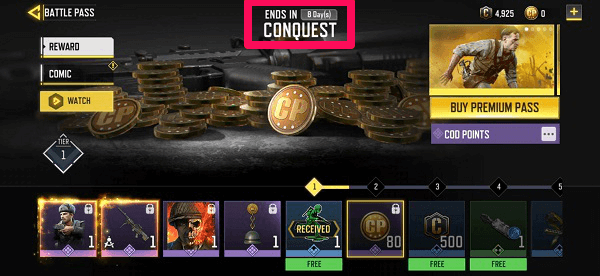 Call of Duty Mobile has also started teasing new Multiplayer maps for Season 10, one of them being 'Terminal' from Modern Warfare 2. Other than that, there are speculations that the 'Pine' map will also release in next season.
Indeed, Season 10 will not be as big as Season 9 in terms of content; but it also means that there is less chance for Activision delaying the season.
All the content planned for COD Mobile Season 10 was released on the beta version of the game last month. So, the developers had all the time they need to release the new season on time.
Nevertheless, this is just a speculation so it's better to take this information with a pinch of salt.