Recently, Nvidia announced its RTX 3000 series graphics cards based on the Ampere structure. The RTX 3070, 3080, and the flagship 3090 are the second generation of graphics cards that will insanely boost gaming performance.
Honestly, the Ampere based technology in Nvidia RTX 3000 series is a huge leap over Turing technology in the 2000 series.
Nvidia RTX 3000 Series: Specs, Launch Date, And Price
As per the announcement, the RTX 3070 will launch in October for $500, whereas the more powerful RTX 3080 will launch on September 17 for $700, which is the same price as RTX 2080 Super at the launch. Also, the flagship RTX 3090 will launch on September 24 for a whopping $1500.
According to Nvidia, RTX 3090 supports Ray Tracing at 8k while giving players 60FPS on most of the top gaming titles. The graphics card has 24GB of DDR6 X memory and the dual axil fans that are claimed to be ten times quieter and 30% cooler than the Titan RTX.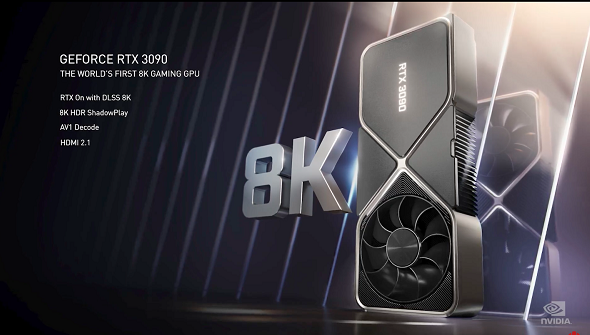 On the other hand, RTX 3080 will stomp over RTX 2080 with twice the performance at the same price. It has 10GB of DDR6X memory running at 19gbps, which is quite insane. Also, Nvidia claims that the RTX 3080 can support 4k gaming at 60FPS.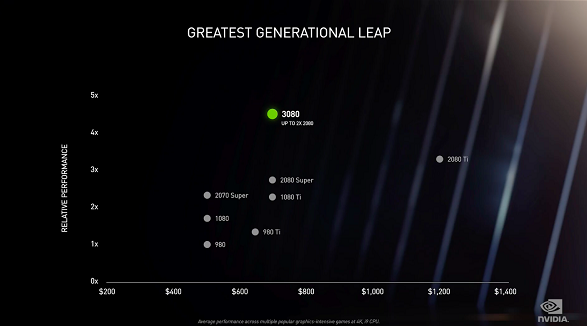 Finally, Nvidia claims that the RTX 3070, the cheapest graphics card in the 3000 series, is even faster than RTX 2080 Ti. Also, the new 3070 graphics card running at 8GB of DDR6X card is almost 60% faster than RTX 2070, which makes it incredible for 4k and 1440p gaming.
What's truly incredible is that the amazing RTX 3070 will cost just $500, which was the price of RTX 2070 Super at launch. However, you'll have to wait for the RTX 3070 a little bit longer as the graphics card will launch in October.
The second-generation RTX chips are fabricated on Samsung 8N Nvidia Custom Process. Impressively, all three video cards feature multiple processor codes to manage heavy workloads and support AI-powered DLSS upsampling. Also, HDMI 2.1 port in the upcoming Nvidia GPUs makes them suitable for 8k displays.