Call of Duty Mobile Season 11 update will mark the first anniversary of the game. That's why players are expecting to see a lot of significant changes in Season 11.
Well, one of the new features of Season 11 has been leaked on the internet, all thanks to a glitch. According to the leak, COD Mobile might enable players to customize their character while waiting in the battle royale lobby.
In Call of Duty Mobile, players have to wait for a few seconds for the game lobby to fill out, just like in every other battle royale game. In that short time, the only thing players do is roam around while trying out different weapons and vehicles.
Well, after the Season 11 update, players might also be able to customize their operators before they get on the plane. It further means that players will be able to change their backpacks, headgear, and clothing in the game lobby. Moreover, the new feature will allow players to switch between different operators in the lobby as well.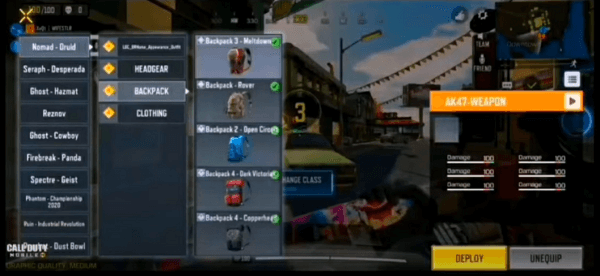 Players love Call of Duty Mobile because the developers introduce a bunch of new content every season. In the last major content update, COD Mobile picked up many features from Warzone, including armor plates, gun modes, etc.
Now, players are waiting for the Season 11 update, which is speculated to be one of the massive Call of Duty Mobile updates. There are rumors that the developers might finally introduce Night mode in Call of Duty Mobile. Also, there is a slight possibility that Zombie mode will also make a comeback in Season 11.