Short Bytes: Google has launched a new app called Family Link. It allows parents to monitor and control their kids' devices running Android Nougat. Using the app, parents can restrict Play Store apps, set daily screen time, wirelessly lock the device, etc. The app is currently US-exclusive and a part of an invite-only program.
Update (April 14, 11:30 pm IST): It's almost a month since Google first announced their Family Link app which allows parents to monitor and control their kids Android device. Now, the app has been launched for Apple's iOS. You can use this link to download the app from the iTunes store.
Earlier, an Android device was required for the child and the parent. Now, a parent using an iPhone can control their kid's Android smartphone. However, Google Family Link is still under testing phase in the US as an invite-only program for parents with kids under 13.
K
ids nowadays have become smart, and they regularly use modern devices in their daily lives. Parents are often afraid that their child might end up doing something wrong. But we can't isolate them from the technology altogether. They need it for studying and for entertainment sometimes. So, why not give them what they want and cut off their freedom feathers a little bit. Google's new
Family Link
app does the same.
Family Link allows you to monitor the Android device activity of your little ones. You can see what apps they're downloading from Google Play and also restrict them from downloading any unsafe app.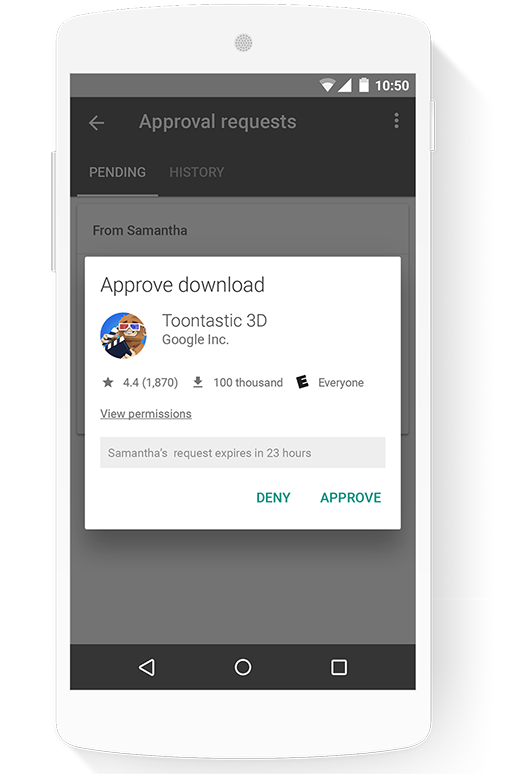 The app also allows you to keep an eye on how much time they're dedicating to their beloved digital friend. And you have the ability to set the screen time limits and also view monthly and weekly activity stats.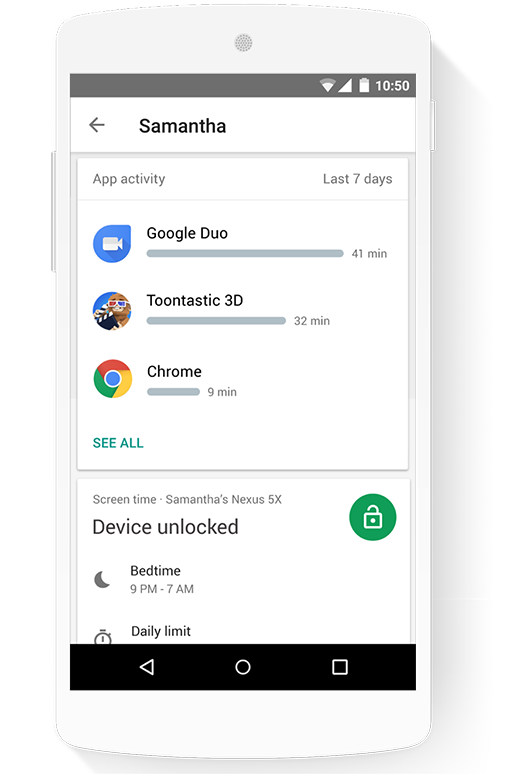 You can also set a particular bedtime in the Family Link app when you want the phone to automatically lock itself. Maybe your kid is enjoying the phone but the power is in your hands.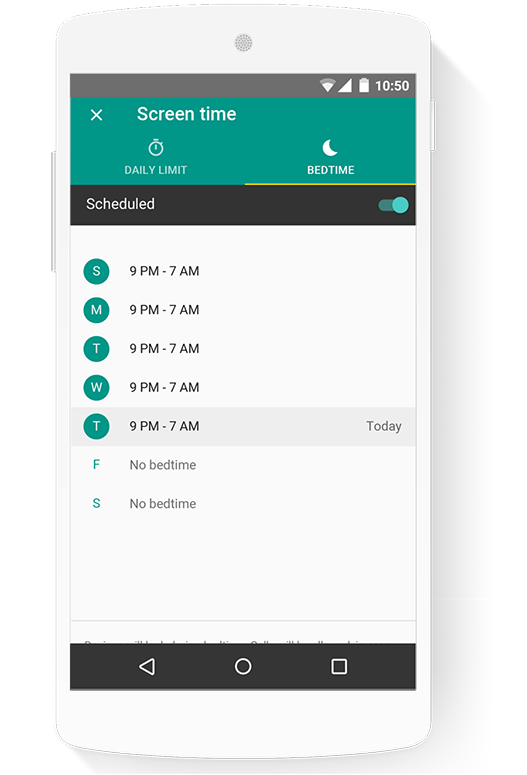 Parents can also do additional things like managing the SafeSearch settings, reviewing app permissions, and know their kid's location. Also, they can assign another family member the same controls for the kids' account.
Setting up the Family Link app requires you to create a new Google account for your child through the app on your device and use its credentials to sign-in on the kid's Android phone or tablet.
One good thing for the kids to hear is that the is compatible with Android Nougat 7.0 and above. And there aren't many Android devices running Nougat. For parents, Android KitKat 4.4 and above would work.
The Family Link app currently limited to the US. It's an invite-only program for parents with 13-year-old or younger kids. Google would push the app to the masses after gathering feedback from the users.
If you have something to add, drop your thoughts and feedback.
Also Read: Google's New Futuristic HQ Looks Like A Giant Tent In The Woods, Completes In 2019