The XBMC-owned Kodi is quite popular amongst cord cutters as a media player that also doubles up as a free streaming app thanks to the large number of add-ons available for it. Kodi is known for its media playback capabilities and the options it provides for managing libraries. However, it disappoints in the interface which looks rather boring and lacks elements to make the media player snappy.
XBMC recently released Kodi 19 Matrix, which brings improvements in playback functionality and a couple of other exciting features, but not many changes have been introduced to the interface. If you're someone who is searching for a replacement to watch free movies and TV shows, here are the best Kodi alternatives that you can install in 2021.
Before jumping on to the list of best replacements, check out our list of essential Kodi lists:
10 Best Kodi Alternatives For 2021
1. Plex – Best Kodi Replacement For Streaming
When we talk about best Kodi alternatives, Plex is the closest competitor of the XBMC owned media player. If not better than Kodi, Plex is undoubtedly on the same level. In terms of features, you will find a lot of similarities between Kodi and Plex.
However, a lot of useful features of Plex can only be accessed in its premium version. Also, while Kodi is a local media player, Plex works on a server-client model. Plex's interface is more robust and much better than Kodi's dud interface which makes it one of the best alternative to Kodi.
2. Stremio – A Kodi Alternative With More Features
Similar to Kodi, Stremio is also a digital media player that is popular amongst cord cutters. If we compare Stremio vs Kodi in terms of features, Stremio has an edge. It allows users to stream videos in high quality, supports casting, adds subtitles in each video and notifies about new and upcoming shows and episodes.
It also allows users to create a personal library to store their favorite movies and tv shows. If you like how Kodi works, you'll face no issue in using it as a Kodi replacement because it also uses addons. There are plenty of stremio addons that can be downloaded to stream your favorite content.
3. MediaPortal – Best Kodi Alternative For Windows Devices
If you are searching for a software like Kodi for your Windows device, there is no better software than MediaPortal. It is an open source media center that packs many features to turn your PC into a complete media solution. There are a large number of plugins and skins available for Media Portal that allow you to customize the media player. Some of the worth mentioning features of this Kodi alternative are watch, schedule and record live TV, stream media to any PC connected to your network, weather access and many more.
4. Serviio – Free Kodi Alternative To Use In 2021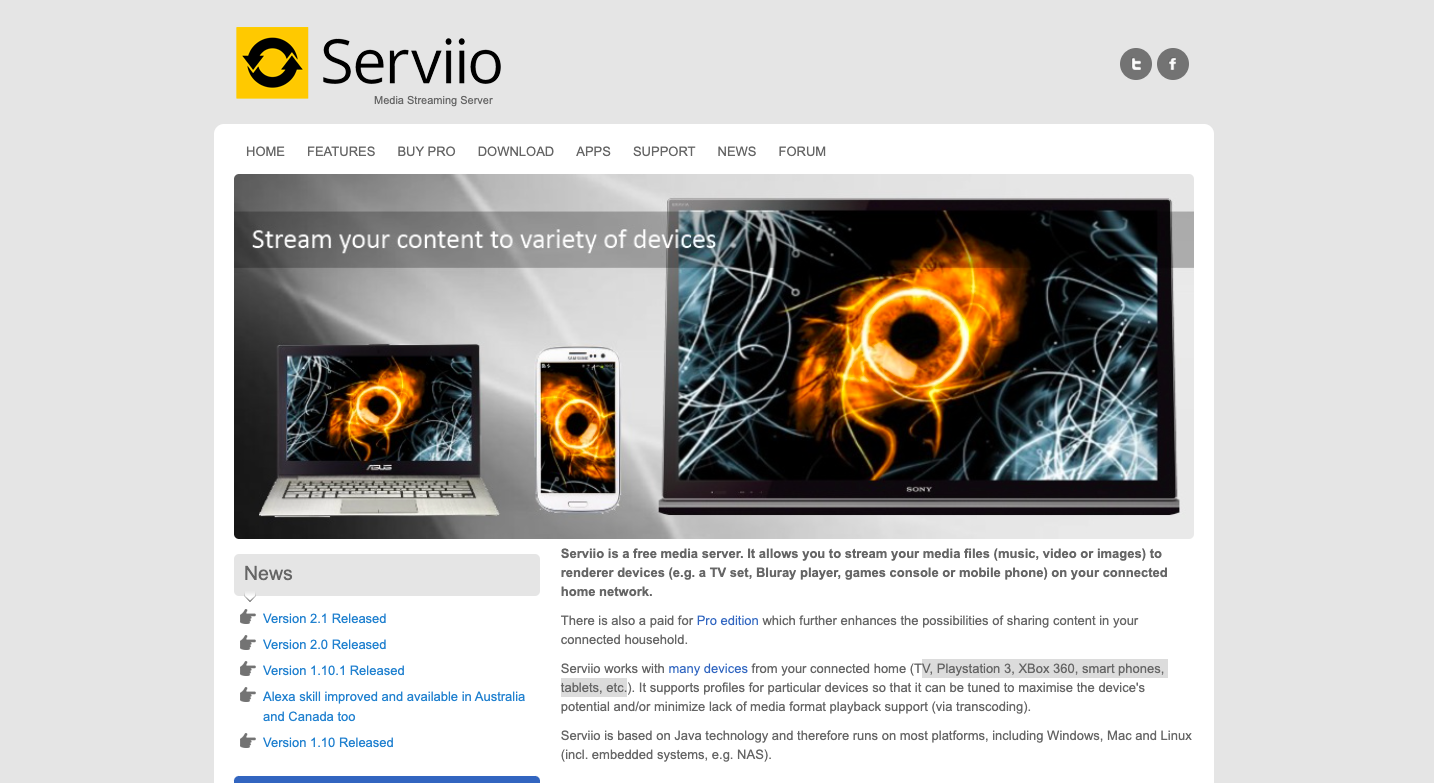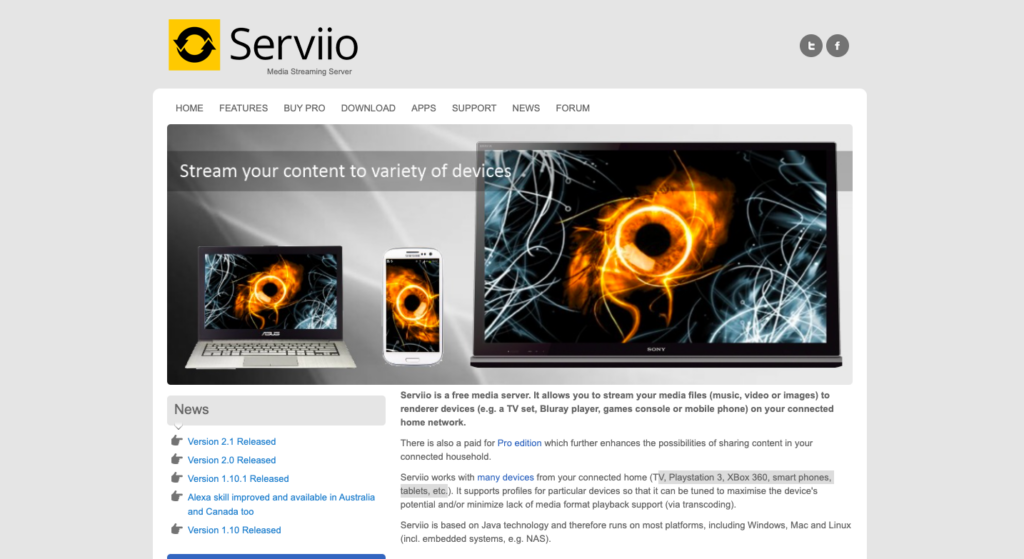 Serviio is another popular free media server that comes equipped with a lot of features if you are looking forward to replacing Kodi. It can be used to stream photos, audio, video to rendered devices including V, Playstation 3, Xbox 360, smartphones, tablets, etc. One of the best features of this Kodi alternative is different profiles for users. It is the feature we commonly see on Netflix and other OTT platforms. This feature ensures that the content is optimized according to the device you are using Stremiio on thus minimizing the issue of media playback support. It also supports video streaming in HD format. Multi-device support of Stremiio is comparable to none. If you own multiple devices, Stremiio is the perfect Kodi alternative you should use.
5. OSMC – Kodi Replacement With Minimalist Design
Kodi's interface is somewhat convoluted. If you want something that resembles Kodi in terms of functionality but has a simple interface, OSMC is the perfect Kodi replacement for you. Open Source Media Center (OSMC) is a media player that is built on Kodi model but brings a neat and minimalist interface. OSMC also supports a number of TV tuners and Wi-Fi adapters.
Interestingly, OSMC can be considered as a Linux distro that carries OSMC because of the fact that it is based on Linux. At the moment, OSMC is only compatible with Raspberry Pi, Apple TV 1st Generation and Vero, a flagship device from OSMC.
6. Emby – Kodi Alternative With Parental Controls
If you want parental control in your media player and it is the reason why you are searching for a Kodi replacement, then Emby is the software that you must try. Emby is more similar to Plex rather Kodi. However, its server-client model allows you to play media files stored on the cloud as well as on other servers.
Parental control is one of the biggest features of Emby. There are many apps available for Emby that can be used to enhance media watching experience. With its features and smooth interface, it is one of the best Kodi alternatives that you can use for streaming in 2021.
Universal Media Server is certainly not better than Kodi but could be a great Kodi alternative if you are looking to a software to play your media files easily. Universal Media Server is a DLNA-compliant UPnP media server for streaming media files to different devices including gaming consoles.
The setup process is a bit time consuming, but once you're ready, you can use different plugins to extend the functionalities of the media player software. It is a Java-based media player with compatibility for a large number of devices.
8. Infuse – Best Kodi Alternative For Apple TV
Kodi is not available for Apple TV, and it is really disappointing. However, there are many Kodi alternatives that you can use if you want to enjoy live tv and movies on your Apple TV. Infuse is one of the best Kodi alternatives for Apple TV because of its outstanding interface and ease of usage.
It comes with tonnes of features like its ability to consolidate your video content spread over different locations, excellent spotlight search and smart filters for customizing your Infuse home screen. Also, check out the list of best Kodi repositories that you can use in 2022 to downloading and streaming contents.
9. Kokotime – Best Kodi Replacement For Android
If, for some reason, you don't like Kodi's Android app, here is a Kodi alternative for your Android smartphone that you can use for watching video content. The app is equipped with advanced features like Universal cast and video player side drawer to make the experience more enjoyable.
It also has a Chromecast remote for casting content to your Chromecast from within the app. Addons are also supported by Kokotime app to load media from a local server or a public media service. For those who are searching for apps like Kodi, Kokotime is surely one worthy option.
10. JRiver Media Center – Best Kodi Replacement For Desktops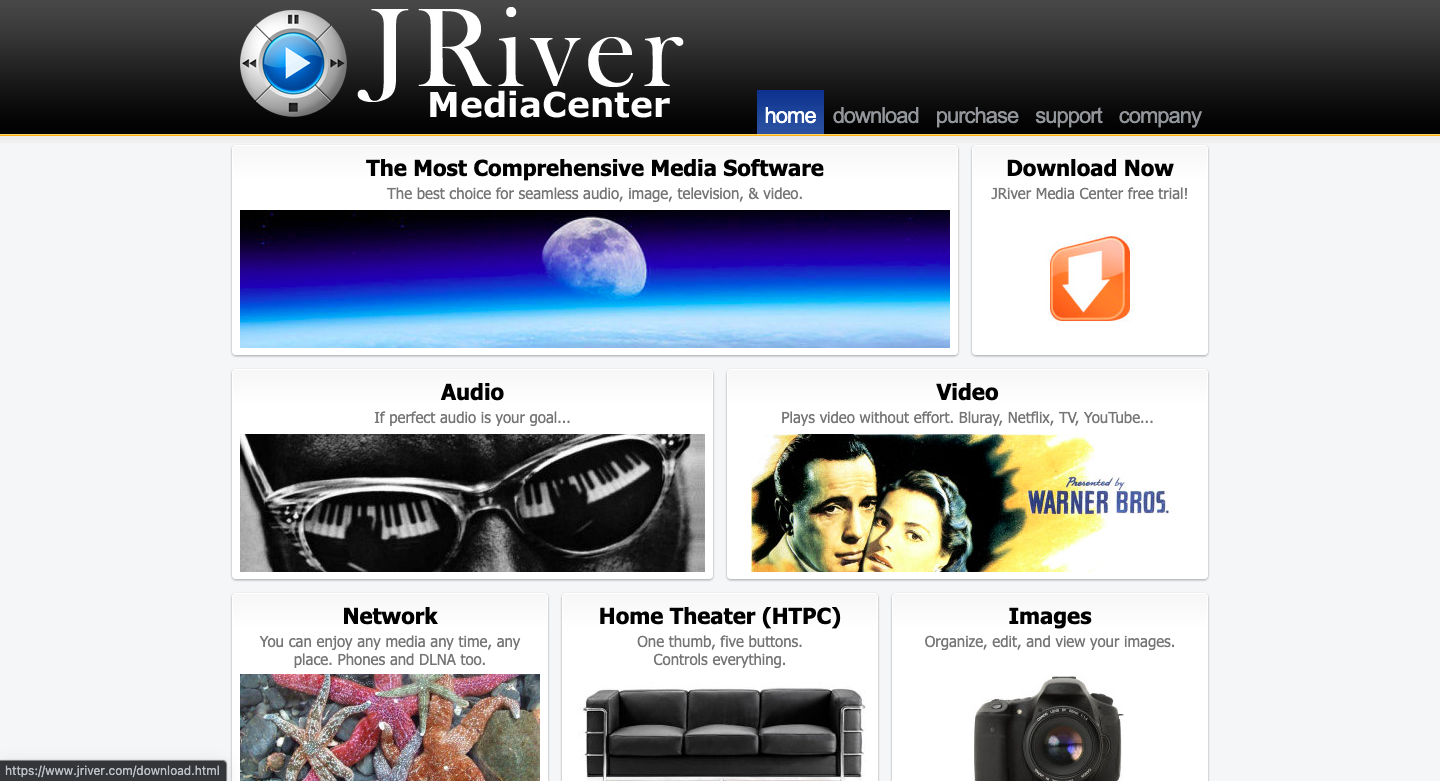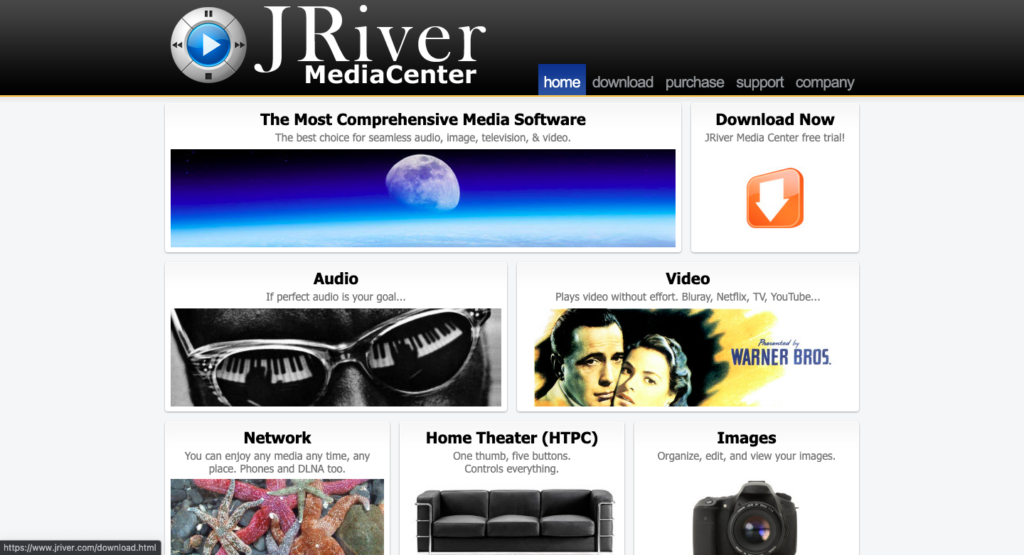 If you are searching for the best Kodi alternative for your desktop, JRiver is the most suited media center out there. JRiver markets itself as the most comprehensive media software and it's true. It can play almost all the formats of audio, video, and photos. You can also record live TV and manage your documents using JRIver. You can play connected media from Last.fm, Netflix, Hulu, and Youtube. Also, there is an option to share content to Flickr, Facebook, and Twitter. If you switch to Theatre Mode, its interface looks similar to Kodi.
Why do you need a Kodi alternative in 2021?
Kodi is undoubtedly one of the most popular media centers out there but it has flaws. Not all the Kodi addons are working at all the time. This is one of the biggest shortcomings of Kodi. Another pain point is the user interface. It would not be wrong to say that Kodi has a quite complex user interface. To overcome these shortcomings, you need Kodi alternatives. There are several Kodi-like software out there that offer better features and user interfaces. If you are interested in checking out the apps similar to Tumblr, do read our detailed blog here!
Are the alternatives safe to use?
Now that you know about Kodi alternatives you can use in 2021, you must be wondering whether it's safe to use these alternatives or not. We have made sure that the alternatives listed above are safe to use for users. However, we recommend users keep updating the software on a timely basis. Also, using third-party addons with these Kodi alternatives could be risky. Therefore, it is advised that if you're using a third-party addon, make sure that it is from a trusted source. Also, you can use VPN to add a layer of security to your connection.
Use VPN With Media Centers To Stay Safe
If you are using a Kodi alternative, there are chances that you might use third-party addons for streaming copyrighted content. In doing so, you are not only violating laws, but you are also risking your device to malware attack. Malicious actors often bundle malicious files with addons. To prevent any mishap and to stay safe on the internet while using addons on media centers, we recommend using VPNs. A VPN hides your digital footprint by routing your internet traffic through a proxy server thus the destination website cannot see your IP address. You can use popular VPNs such as Express VPN, Nord VPN, and more. You can refer to our list of best VPNs to get more options.
Which Kodi alternative suited you the best?
When searching for the best Kodi alternative, it is important to consider your requirements. If you're looking forward to stream movies from online links, you can opt for Plex or Stremio. If you want to consolidate your media files and organize them, it would be better to go with Infuse or MediaPortal. If privacy is your main concern, we recommend Plex or Stremiio. We hope that our list of Kodi replacements would've helped you in picking the best media player that fits right in your requirements.