Facebook has finally launched a new dark mode for its desktop version, along with a new design. The company first showcased it at the F8 conference in 2020.
As reported by TechCrunch, Facebook started testing the feature in October 2019, and positive feedback led to the official rollout. It was possibly the criticism of Facebook's unintuitive layout that resulted in the tech gaint working to simplify its platform over the last two years. It also promised to simplify its apps.
Below, we have enlisted the steps to enable dark mode on the Facebook desktop version.
How To Enable Dark Mode On Facebook's Desktop Version?
Open Facebook on Google Chrome.
Tap the drop-down menu button situated in the top right corner of the home page.
Go to 'Display & accessibility' option from the drop-down menu.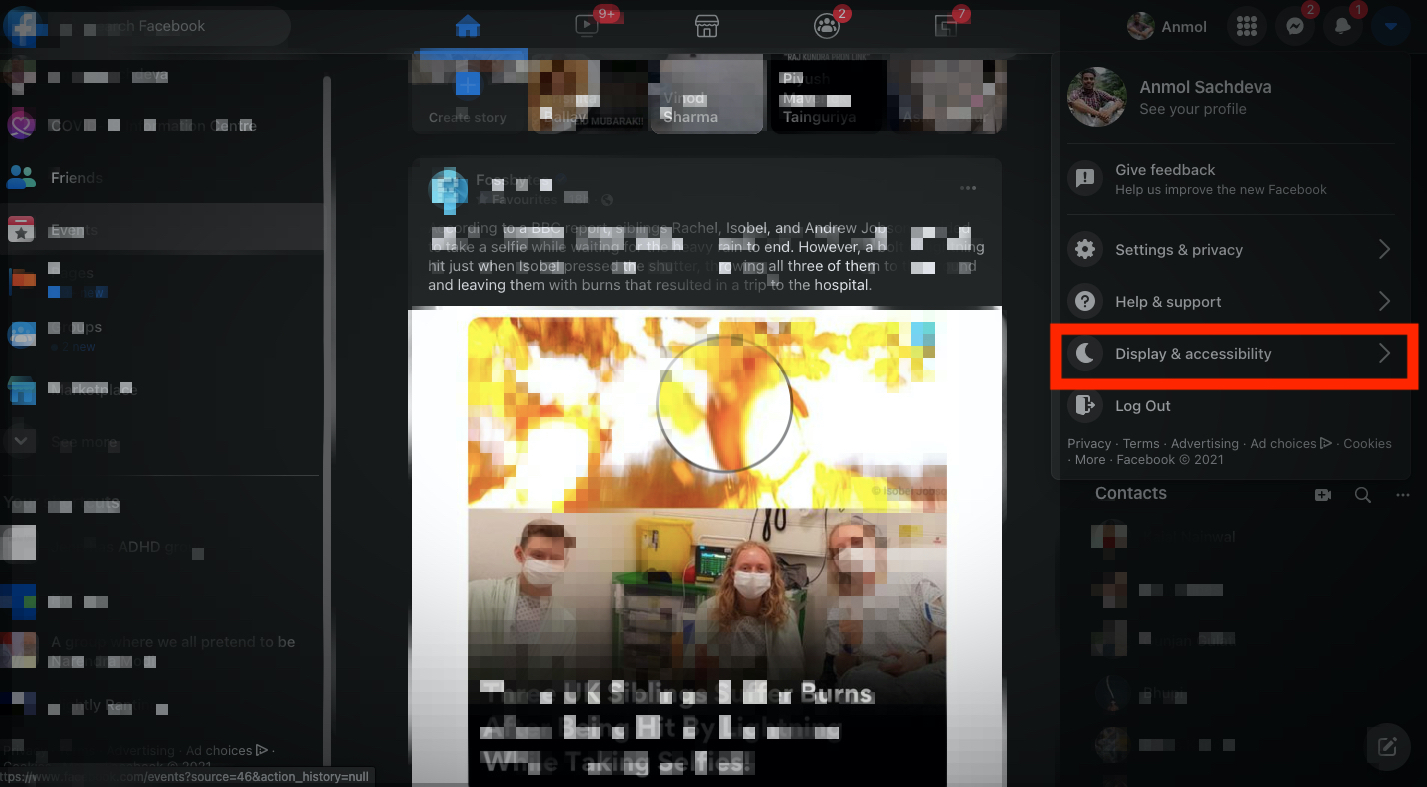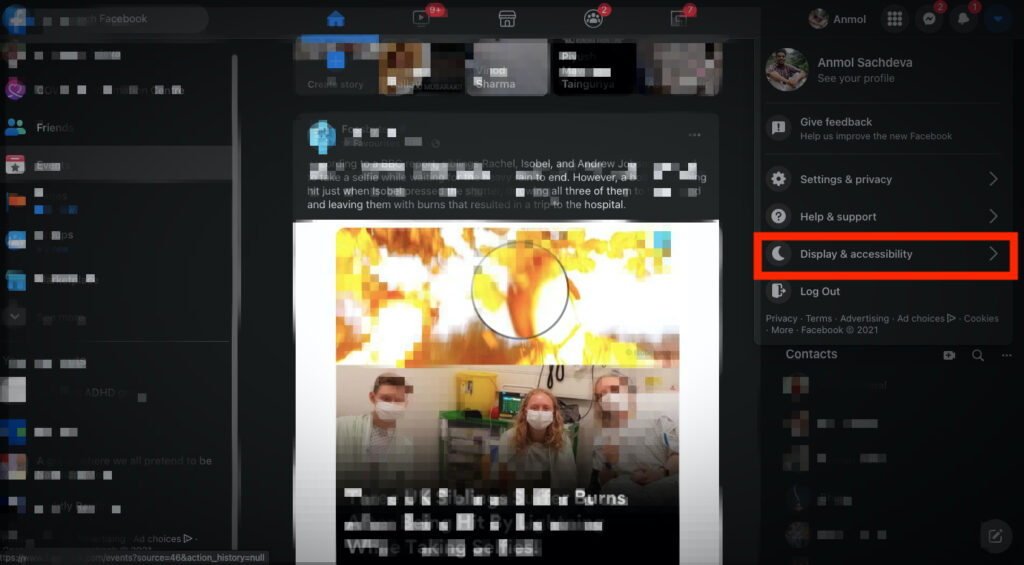 Turn on the Dark Mode option from here.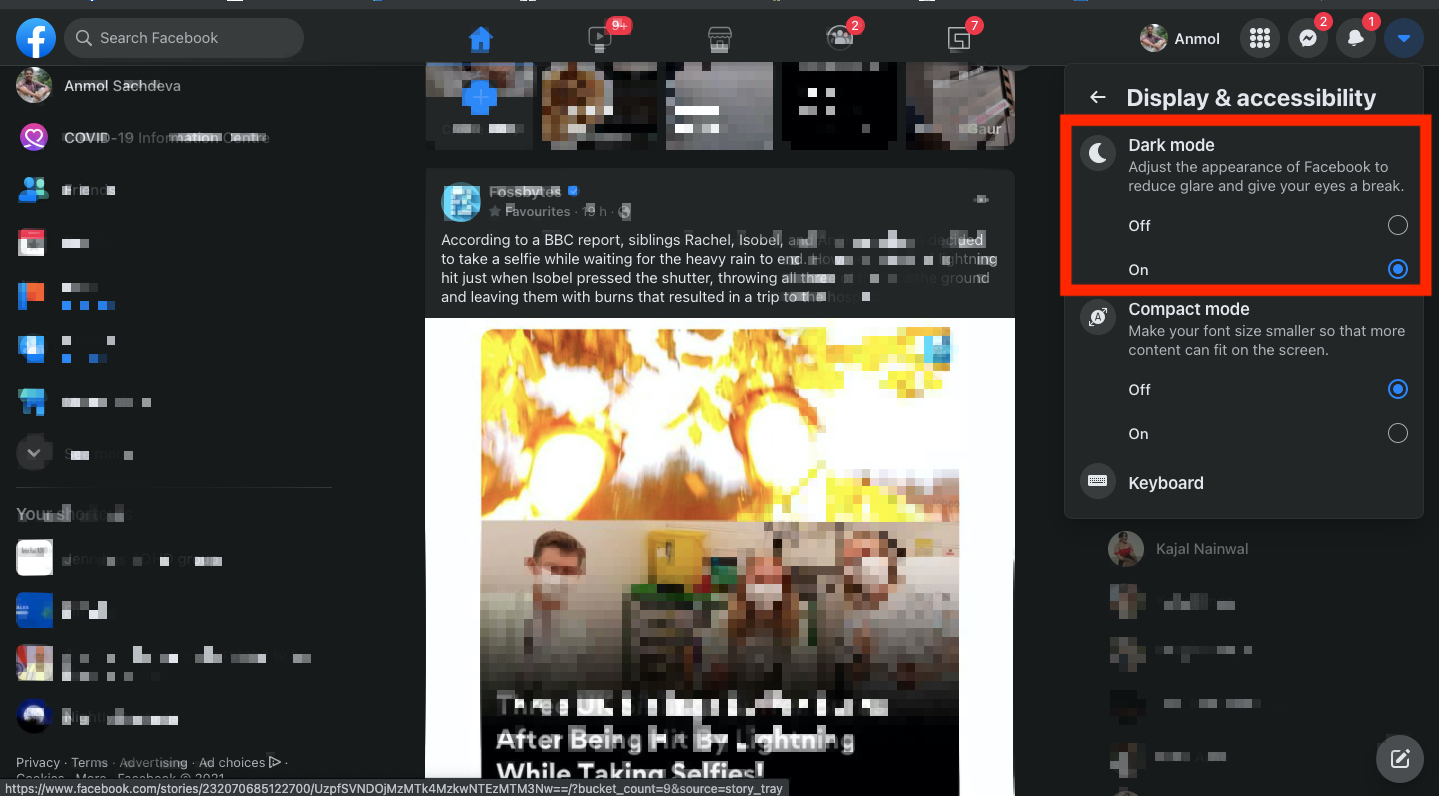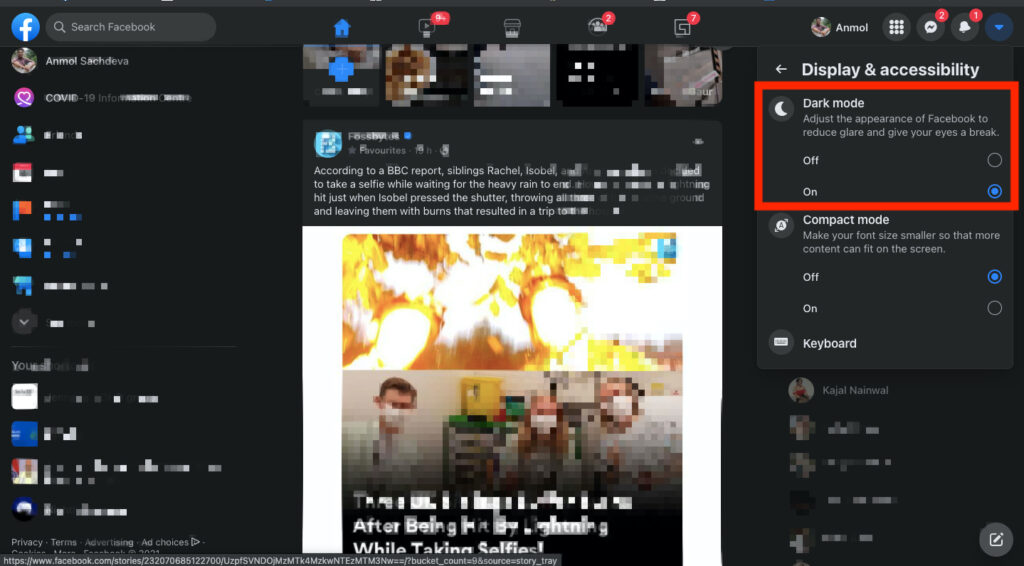 Now, enjoy the new Facebook design along with the dark mode
The new design will appear on the Facebook homepage. However, the dark mode can be used as per the user's requirement. As of now, Facebook users can switch back to classic mode, again from the drop-down menu in the top-right corner.
How To Enable Dark Mode On Facebook Android/iOS App?
Now that you know how to enable dark mode on Facebook's desktop version, here's how you can do the same on the iOS or Android app of the social network platform.
Open Facebook app on your smartphone.
Tap on the hamburger iconed Menu option and go to Settings & Privacy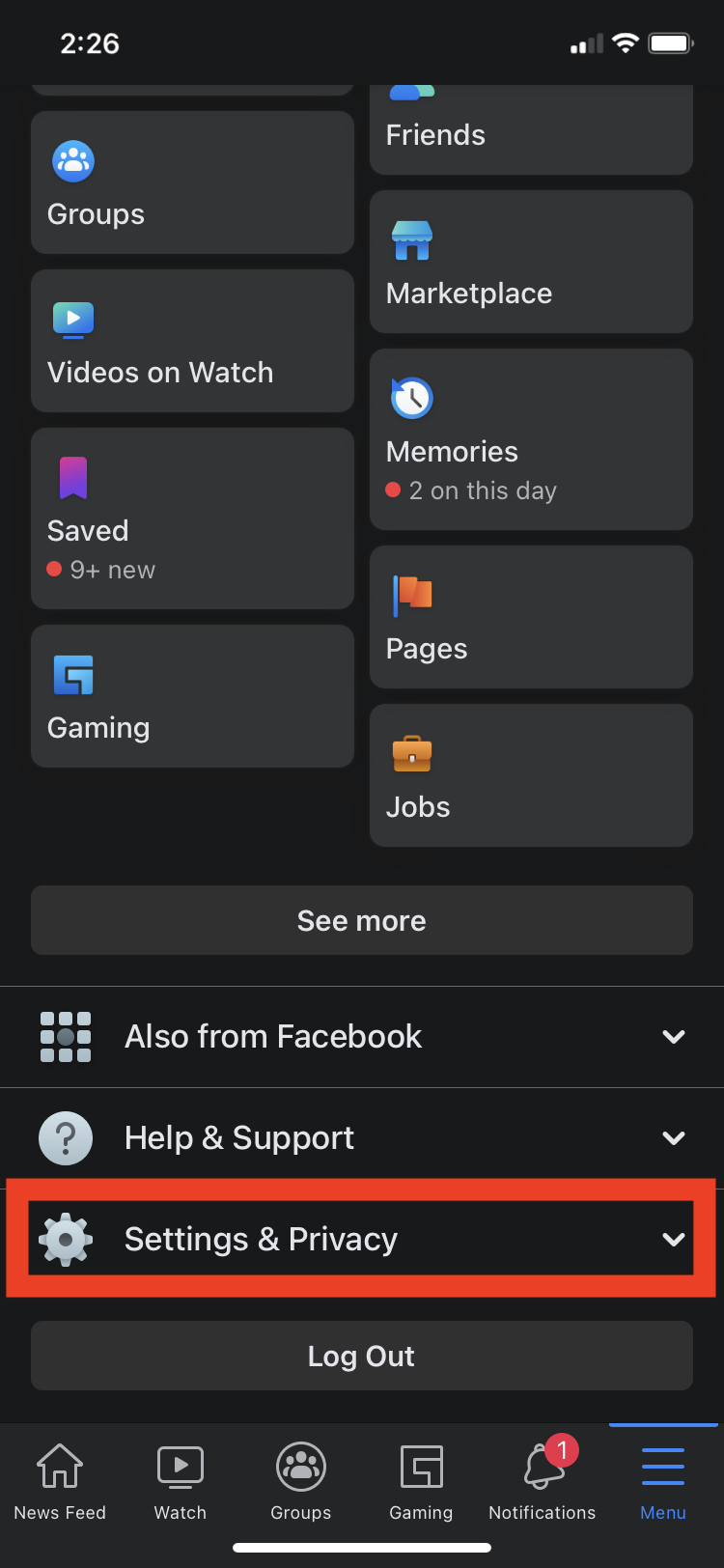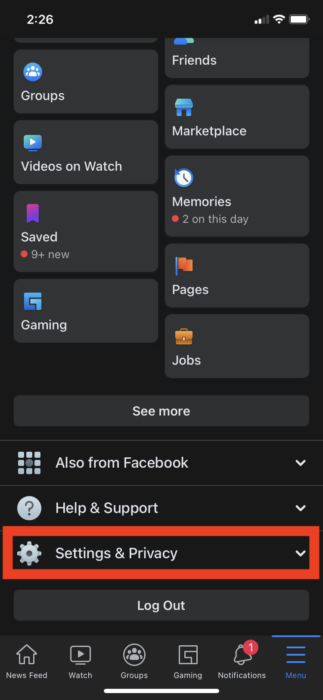 Now tap on the 'Dark Mode' option from the list of available options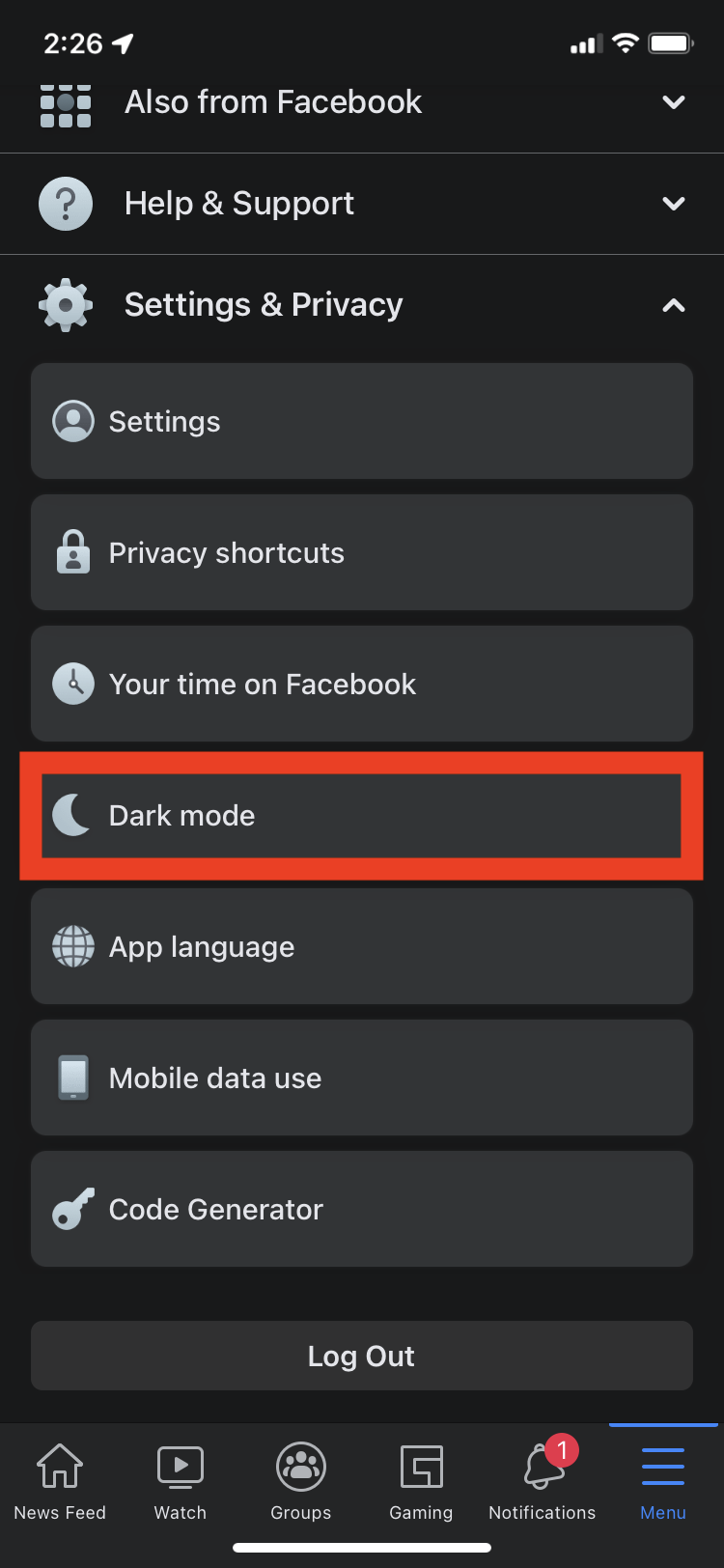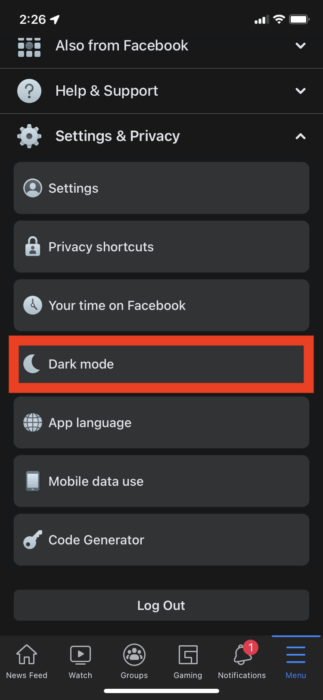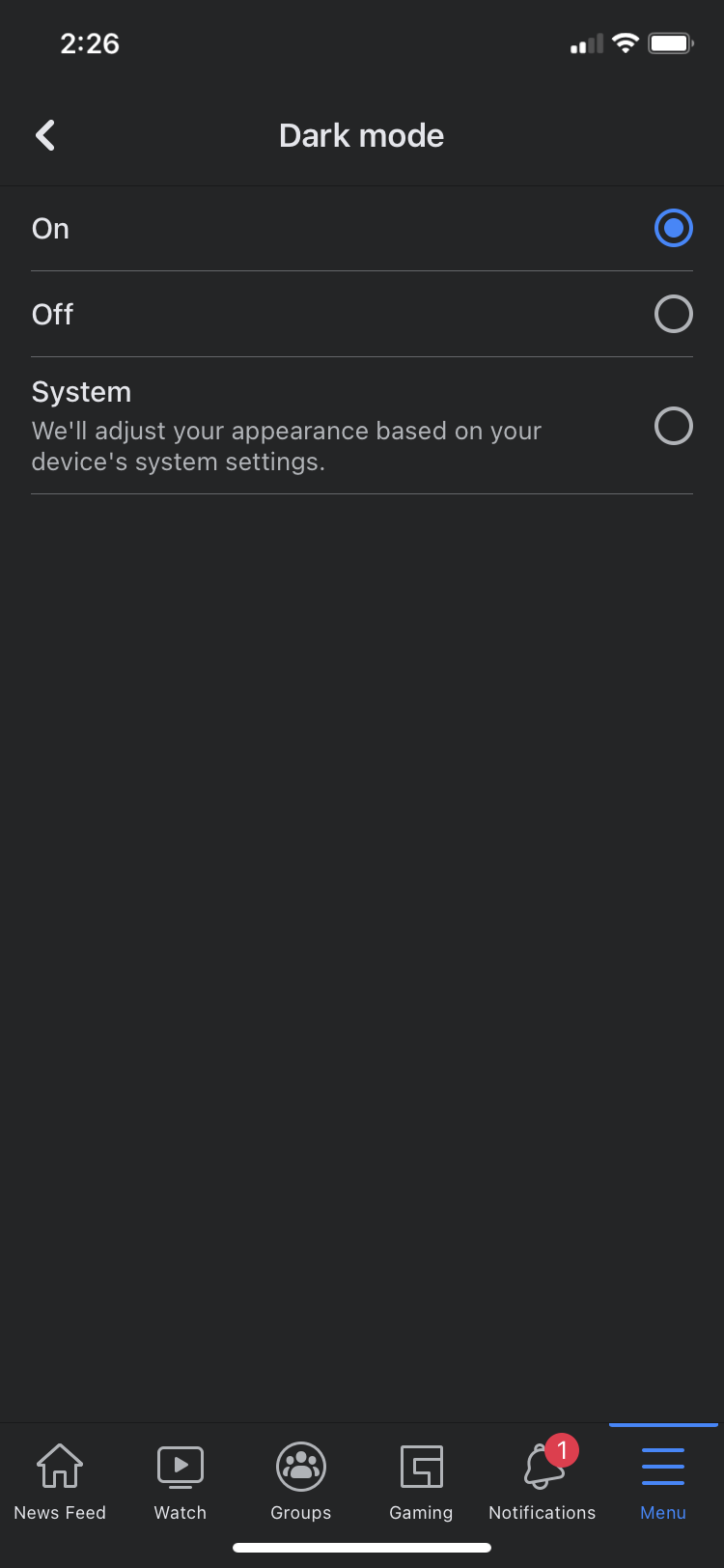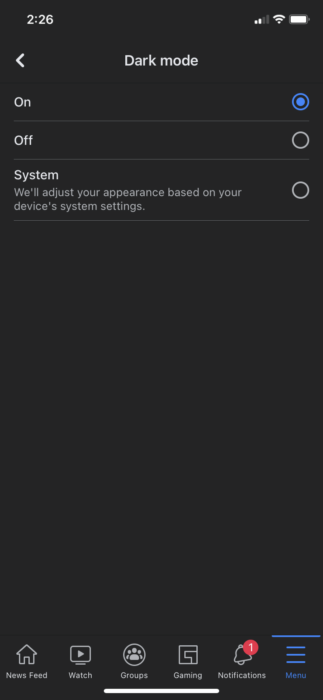 Facebook Dark Mode FAQs
1. Does Facebook have a dark mode?
Yes, Facebook offers dark mode in its Android/iOS app as well as on the desktop version. You can enable the dark mode on Facebook by following the steps given above.
2. Why doesn't my Facebook app have dark mode?
If the dark mode option is not available on your Facebook app, there are chances that you need to update your app for it.
3. Is Dark Mode better?
Yes, dark mode is considered better as it reduces eye strain and also makes it easy to read text by increasing contrast between background and the text on the screen.