Google is the most popular browser around and supports a vast number of extensions as well. Since there are a lot of Chrome addons available in the Chrome Web Store, picking the best Google Chrome extension can be quite a task.
Also, it is quite easy to get distracted on the web and lose track of time. Thankfully, several good extensions for productivity are available that can help you focus on your tasks, save time by prioritizing them and skillfully manage your to-do list. So here is a list of excellent Google Chrome extensions for productivity for the year 2019 that will assist you in your work in.
Before we move ahead, do check out our other lists of utility apps that you might need in your daily life:
Top 5 Google Chrome Extensions For Productivity In 2019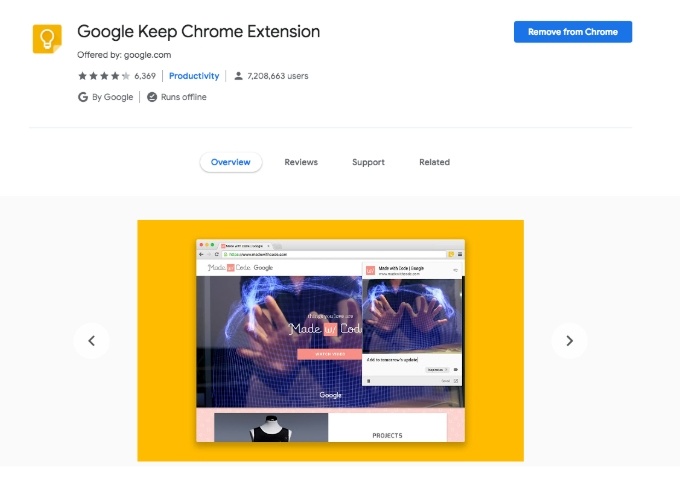 This note-taking extension comes from Google itself. I have tried other extensions for taking notes and to-do lists such as Evernote and Microsoft OneNote. But Google Keep is the winner for me simply because of its clean UI that lets me focus on the ideas I want to jot down in a hurry. This productivity extension for Chrome also lets me add quick reminders, save pages, images, and text that I'd like to visit later. The best part about this Chrome extension for productibity is that Google Keep has a mobile app for both Android and iOS which will help in syncing data across all the devices you use.
Why use Google Keep?
Very light
Minimalistic interface
Android and iOS apps available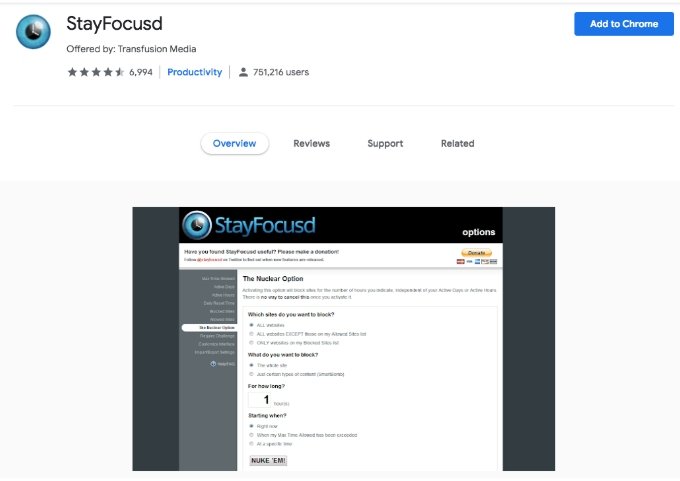 If you are someone like me who loses track of time while surfing random stuff on the internet, trust me, you really need this Chrome extension for productivity. StayFocusd increases your productivity by putting a limit on the amount of time you can spend on time-wasting websites. Once your allotted time has been used up, those sites that you have blocked will remain inaccessible for the rest of the day. The only way to unblock those sites is to uninstall the extension, but again, it will defeat the purpose.
Why use Stay Focused?
Highly configurable — lets you block an entire site or specific subdomains, pages or content
Does not collect any personal information or track your usage
Also check out our article on list of best reader extension for google chrome to help you read articles online.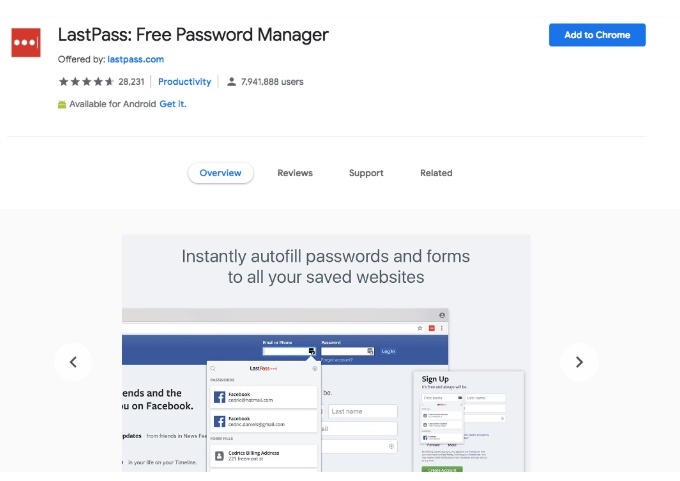 I am sure many of us have wasted a lot of time clicking the 'Forgot Password' option and going through a lengthy process of resetting passwords only to forget it AGAIN! LastPass is a password manager extension for Google Chrome that will save you a lot of time by saving all of your passwords safely and securely in one place. It supports all platforms and keeps your passords synced across all devices you use.
Why use LastPass?
Autofills all necessary fields, autologin and password sync
Always generates secure passwords as you sign up on sites
Replace weaker passwords regularly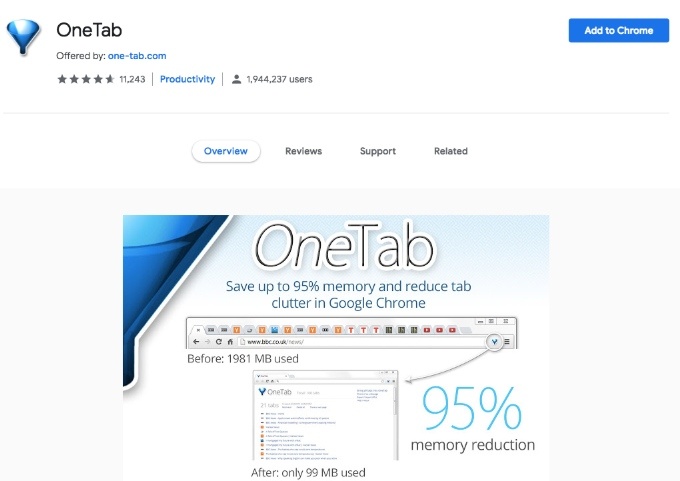 Whenever you find yourself with too many tabs, just click on the OneTab extension for Chrome to convert all of your tabs into a list. It saves up 95% memory and makes your browser clutter free to help you focus on the task at hand. When you need to access those tabs again, you can choose to restore them individually or all at once.
Why use OneTab?
Speeds up your device by reducing the CPU load
Improves your browsing speed
Privacy assurance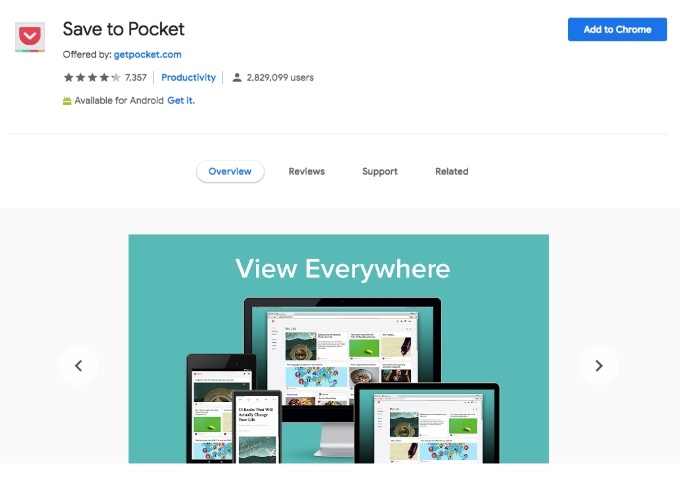 We often come across several articles or websites while working that we would want to visit later. This is where Pocket comes in. With this Chrome extension for productivity, you can save any article or webpage and read it later during a commute or while waiting for an appointment. All of your saved articles and pages will sync automatically with all your devices and can be accessed offline too.
Why use Pocket?
Automatically syncs to your phone, tablet or computer
Read articles in offline mode
Increase your productivity with the best Chrome extensions
So these were some of the best Google Chrome extensions that you should really use to save time and stay focused on work. I have kept this list simple and short with different Chrome addons that will help you tackle different problems.
Another reason for keeping this list very short is that using too many extensions on Google Chrome can affect its performance. So I would advise readers to keep only those Chrome extensions that you really need.
Also, if you are a developer, here are some of the best Google Chrome extensions every programmer should use.