Several pandemics, epidemics, and mutational changes have altered the way medical diagnosis and treatment work. Apart from the research conducted on the human body, Medical Electronics and Technology also evolved parallelly. This is the main reason for today's improved efficiency for tracing, tracking, and treating methodology.
When the medical era witnessed changes like endoscopy, MRI, and much more, we could have never imagined the aspects of remote surgery. Now, when remotely monitored surgeries are happening all across the globe, we come across virtual techniques of more remote and proctored processes.
Augmented Reality and Virtual Reality help medical practitioners find a more efficient yet straightforward way of treating patients without a sense of touch. Let's explore some of the latest developments in this field:
Is Augmented/Virtual Vision In Medicine Possible?
Surgical Technology uses robotics and artificial intelligence extensively, but where do AR and similar technologies stand? A recent example is incorporating VR in the meditation process called Guided Meditation. It is a mixture of more than 100 ready-made virtual settings for meditation.
Moreover, this adaptation also transformed how medical students study. Medical colleges now use AR and VR-based solutions to operate and diagnose virtual patients, reducing threats and increasing efficiency.
Since 2017, we have also seen how technologies like AR and VR help map individuals helping children get vaccinated with the help of diverting their attention.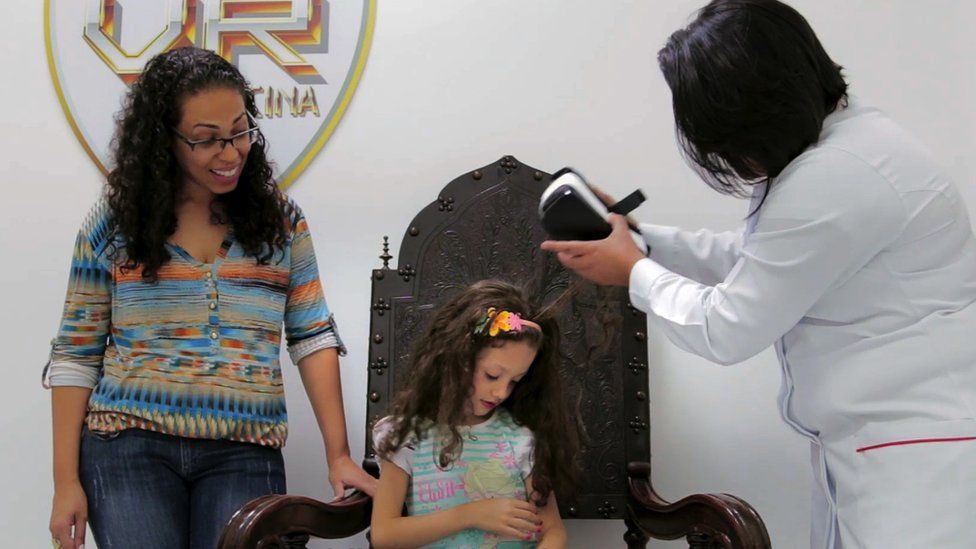 Rafael Guerrero, Heart Unit Director and Chief of Congenital Cardiac Surgery at Alder Hey, U.K., shared his experience while operating a heart last year. He reiterated how he strapped a pair of Microsoft's HoloLens 2 smart glasses during surgery with the operation based on the process and resources of augmented reality.
Changing Landscape of Healthcare
First AR-based Heart Valve Rep[lacement
On March 15, 2021, Jewish General Hospital (JGH), under the West-Central Montreal Health Authority with Auger Groupe Conseil Inc. in Canada, conducted the World's first heart valve replacement using extended reality.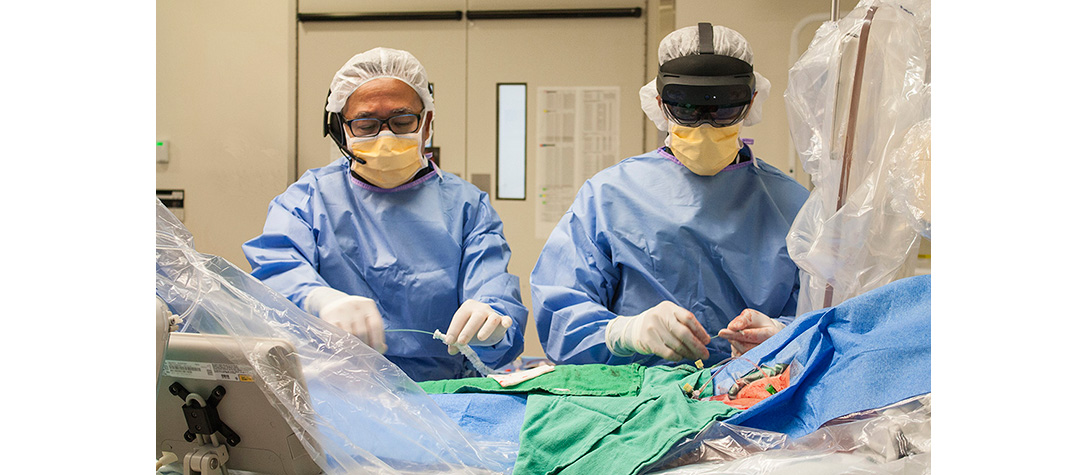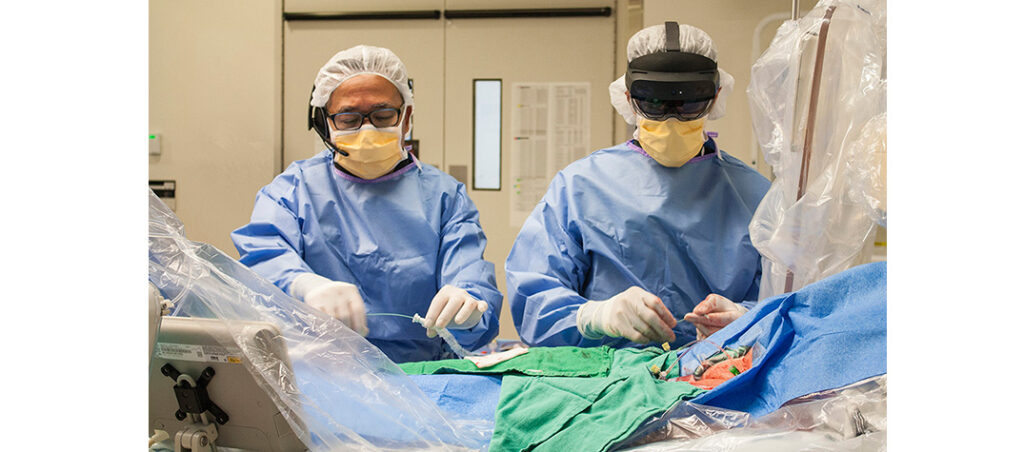 The operation was completely based on the application of the Microsoft Hololens for use in real-time. The combined process helped achieve the first end-to-end remotely guided transcatheter aortic valve replacement, considered a major and critical one.
Dr. Sam Radhakrishnan guided the surgery remotely with Dr. Ali Abualsaud, Dr. Nathan Messas, and Dr. Emanuel Moss with the help of an intra-operative extended reality platform at JGH in Montreal.
Consequently, with time passing, AR/VR is becoming the new aid for the visualization process. Startups like Medivis and Proprio are working on Mixed Reality solutions in the surgical procedure in medicine. Many such different companies and startups are working on various applications.
SyncAR
Technology-based Augmented reality gives surgeons more ease while performing a surgery. For example, SyncAr is a joint effort between Los Angeles-based Surgical Theatres and Medtronic, an Irish medical device company.
The process involved surgeons looking at the screens for patients' data and thereby perform the needful. The doctors speak about the less risk and the efficiency enhancements it gives. The concept of SyncAR is designed for complex neurosurgeries with detailed visuals of specific body parts. Each image shows a clear visual of the particular body part operated on, built using a patient's anatomical scans such as an MRI or a CT scan.
Here's a detailed video of SyncAR
Defense Applications
Apart from hospitals, AR has also got proposals in military applications. The U.S. government recently called for suggestions for employing AR and 5G-based medical care for the defense sector operating in remote locations.
The US Department of Defence (DoD) requested the National Spectrum Consortium for administering care and cure in highly risky areas with the help of a medical specialist. The project aims to develop 5G and AR-based telemonitoring systems with wireless technologies for remote monitoring.
Market Analysis of Augmented Reality and Virtual Reality
As per research, the AR/VR market, particularly in healthcare, shall surpass approximately $ 1,565 million by 2026 at a CAGR of 21.9% between 2020 to 2026. The Asia Market itself will touch approximately $349 million by 2026, at a CAGR of 21.2% between 2020 and 2026.
The process and implementation would primarily focus on reducing the workload of medical practitioners and healthcare professionals. Moreover, AR deployment is a straightforward and safe process in the healthcare industry with proper surveillance and almost no negligence.
When it comes to displaying components and gadgets used in healthcare AR, the market will reach approximately $334 million by 2026. Head-Mounted Devices, VR/AR equipment, and proctoring tools to account for the maximum market consumption.
Below are also some of the major players and the impetus behind the concept of AR in Healthcare:
Do you feel that completely relying on AR and VR technologies would boost the healthcare sector in today's era? Feel free to write it down in the comment section below: