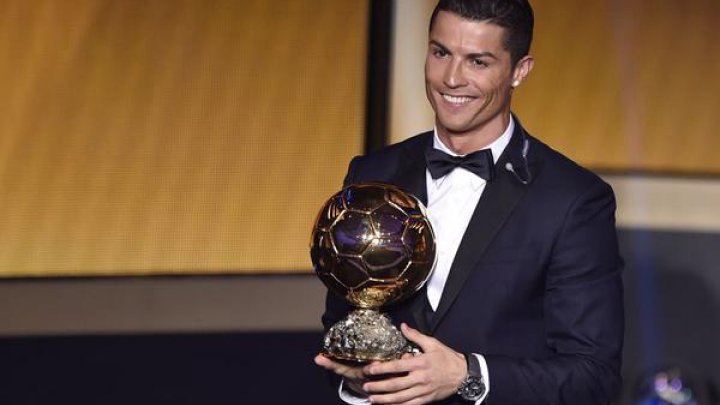 Portugal and Real Madrid Ace, Cristiano Ronaldo has won the Ballon D'Or for the second time running and a third time overall ahead of arch rival Lionel Messi and Bayern Munich and Germany Goalkeeper Manuel Neuer.
Ronaldo won 37.66% of the votes while fellow competitors Messi and Neuer could only muster up 15.76% and 15.73% of the votes respectively.
"I would like to thank all of those who voted for me. It has been an incredible year. I would like to continue the work that I have done so far. I want to try to improve, to become better as each day goes by. I never thought that I would bring this trophy back home on three occasions and I want to win it again. I want to become one of the greatest players of all time," said an ecstatic Ronaldo as he struggled to hold back his tears upon accepting the trophy.
To his credit Ronaldo has been in truly sublime form. He scored 51 goals in 47 appearances last year and was the top scorer in La-Liga with 31 goals fending off competition from Deigo Costa and Lionel Messi. Cristiano also shared the European Golden Boot along with Luis Suarez. He even a scored a phenomenal 17 goals in the Champions League , a record for a single edition of a Europe's Elite Club Competition. He also added 4 trophies including the Champions League, Club World Cup, UEFA Super Cup and the King's Cup/Copa Del Ray to his enviable trophy cabinet.
He even surpassed Pauleta and became Portugal's all-time leading scorer with his tally now at 52 goals in 117 games.
He has been on fire this season too and has scored 26 goals in 17 Liga matches and if he continues like this , he could easily end up smashing Messi's record of 50 goals in a single season in Spain's Top Flight.
Meanwhile, Joachim Leow bagged the "Coach Of The Year" Award for leading Germany to the World Cup. While James Rodriguez won the "Goal Of The Year Award" for his stunning strike against Uruguay in the 2014 World Cup.
---