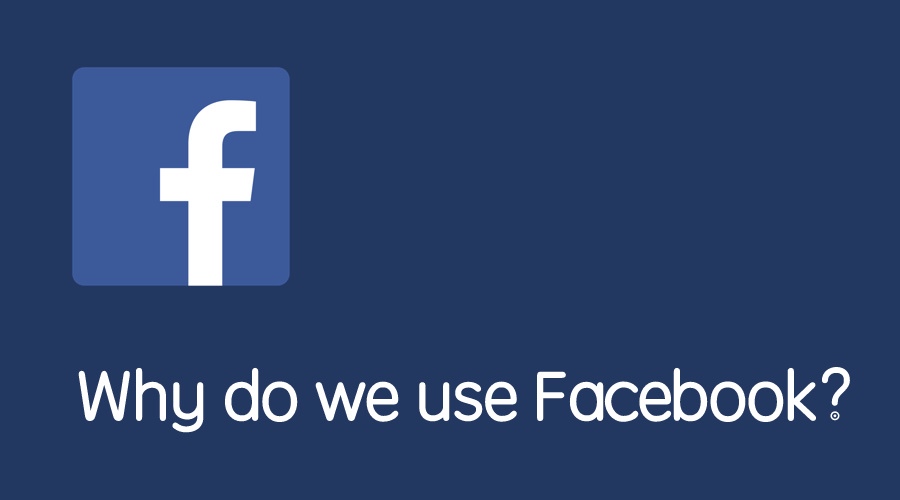 Short Bytes: It's a daily ritual for millions of people to get online on Facebook. And most of them do it with proper determination. They want to connect with their friends. But there might be other reasons as well which might compel people to use Facebook.
F
acebook is
biggest social network
in the world. I have written this line so many times that it is kind of hardwired to my brain. And I automatically type this when I write about Facebook. Anyways, it has been almost 12 years since Facebook came into existence. Its popularity has skyrocketed in the decade after its launch, more than Zuckerberg might have initially thought. Big names like Orkut, MySpace burned in the jet of Facebook's rocket.
In the last couple of years, I have observed that the blue network has reached a point of saturation, at least for me, and I guess many other people too. People use Facebook just because they've to use it. They have to come online daily and go through their feed which covers a daily dose of news content and updates from their friends. Sometimes, they upload photos of their trips and comment on existing stuff. So, it's just like a daily habit and not using it causes tension and uneasiness.
In a nutshell, people aren't excited about Facebook anymore. They use it just because they have a reason. So, here are a few reasons which a person might have to use Facebook.
I can't remember my friends' birthday
Honestly, this is one of the three reasons I use Facebook. I can't remember the birthdays. In fact, not just me, it's hard for many people to do so. You require a great memory to remember who was born on which day when you have friends from school, college, work, your relatives, and the list goes on.
I want to read the news
The news feed, the second reason I use Facebook, in the earlier years was meant for remaining updated with friends' activities. But with time, various news platforms started pushing their content on Facebook making it one of the largest news consumption platform in the world. Not only news, an uncountable number of Facebook pages upload compelling entertainment content generating billions of views on the daily basis.
It is my duty to write a comment and like a post
There are people who consider it a moral obligation to write comments and like photos and status updates of the people in their friend list. Some write it genuinely and some of our friends tap their own backs after dropping comment bombs. Your most-liked profile picture gets ruined by that single comment from your best buddy. And the worst part is that other people also contribute their analysis of your picture.
I am an attention seeker
People use Facebook to notify people that they went for a 7-day trip in Tampa. Some of them upload well-timed pictures of them on a daily basis so that they could have hundreds of likes and make jealous of other people. Some of them even share their daily workout updates, thanks to the smartphone apps which allow them to do so.
I am here to watch people secretly
Using this reason, a person can justify why he sticks to his Facebook account all the time. Just because he/she wants to stalk people, probably his/her crush. I won't say anything on the fact whether such people do the right thing or not. And it's not the crush, many times people stalk the one whom they admire or it's a part of their internet research about a person. That's the reason this question actually exists on the Facebook Help Centre:

I get bored
The internet is full of a lot of amazing things which won't let you get bored. But there is one thing, you have to search those things. That's where Facebook's helping hand comes in. An average user subscribes to more than 100 Facebook pages and that's enough to keep a person occupied all day. You only have to scroll through the endless news feed. Facebook's page suggestion feature seems to be efficient. So, you may find more amazing Pages after you subscribe to some.
In the recent months, facebook has promoted itself as a video sharing service like YouTube. This can be thought of another reason why people use facebook. Various facebook pages upload entertaining videos.
I need Facebook to promote my work
Facebook has become more than a social network. Many people use Facebook to cater their content to a large number of people. This is the third reason I use Facebook. With advanced publishing tools and features like Instant Articles, it has become very easy to publish visually appealing content. This also allows Facebook to generate ad revenue.
I want to support a social cause
We have seen people raising awareness for diseases like ALS (Amyotrophic Lateral Sclerosis) by promoting the Ice Bucket challenge. Although, for some people, it's only about dumping a bucket of cold water on their head. Also, the No-shave November which is to donate a months grooming expenses for cancer research and treatment of patients. These social causes receive support from people like Bill Gates and Mark Zuckerberg.
I want to remain connected with my friends
There are people who use Facebook for the original cause it was meant for, to connect with people. We have old friends staying in different parts of the country or even across the globe. The existence of a platform like Facebook has helped billions of people to get in touch with their family and friends. I got the opportunity to talk to my friend after 10 years of no contact.
I am suffering from FAD
Most people might have one of the different reasons mentioned above. But there exists a breed of Facebook users who can't resist Facebook. The suffer from a problem known as Facebook Addiction Disorder (FAD) which can be considered as a subcategory of the broader term Internet Addiction Disorder. Such people can't resist the craving to use Facebook just like it's the case for smokers or drug addicts. Every now and then do forget to check out their Facebook account. Excessive use of Facebook affects their social life and they more and more into their inescapable Facebook life.
So, these were 10 out of the many reasons why people use Facebook. If you have something to add, tell us in the comments below.
Also Read: Black Hole of World Wide Web: Facebook Is Sucking The Internet In