At its Galaxy Unpacked 2019 event, Samsung finally unveiled the much-rumored Galaxy Fold smartphone.
When closed, the phone features a 4.6-inch display on the outside. When opened, it turns into a device with a massive 7.3-inch Infinity-flex display that you can use as a tablet.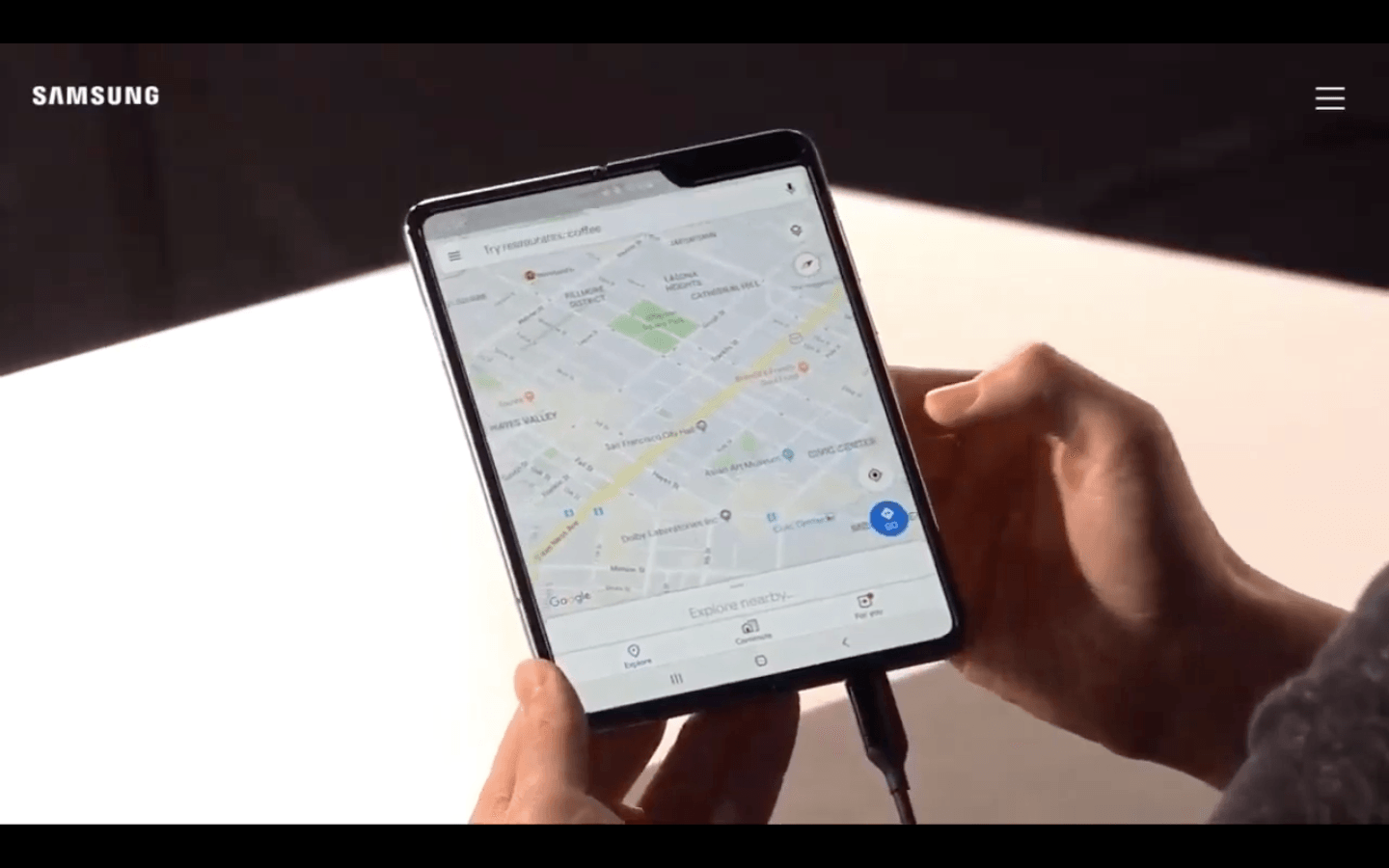 To make sure that you are able to work between these form factors seamlessly, there's a sophisticated hinge system in place. As per Samsung, the company has used multiple interlocking gears that remain hidden at the back of the device.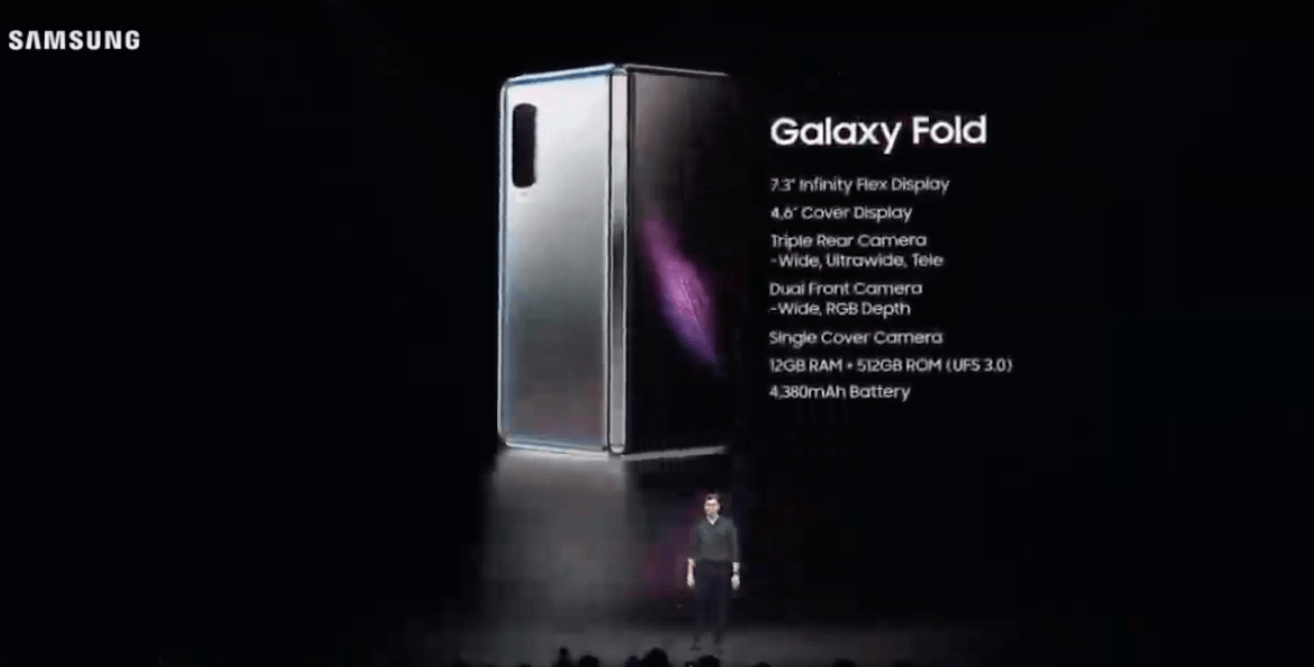 The large screen of the smartphone also supports 3-screen multitasking. It goes without saying that the phone also packs tons of power; it features 12GB RAM, 512GB onboard storage, and a 7nm processor.
The available colors for the device are "cosmos black," "space silver," "Martian green," and "astro blue."
Talking about the camera, there are 6 in total. Three on the back (wide, ultra wide, telephoto), two on the inside and one on the front.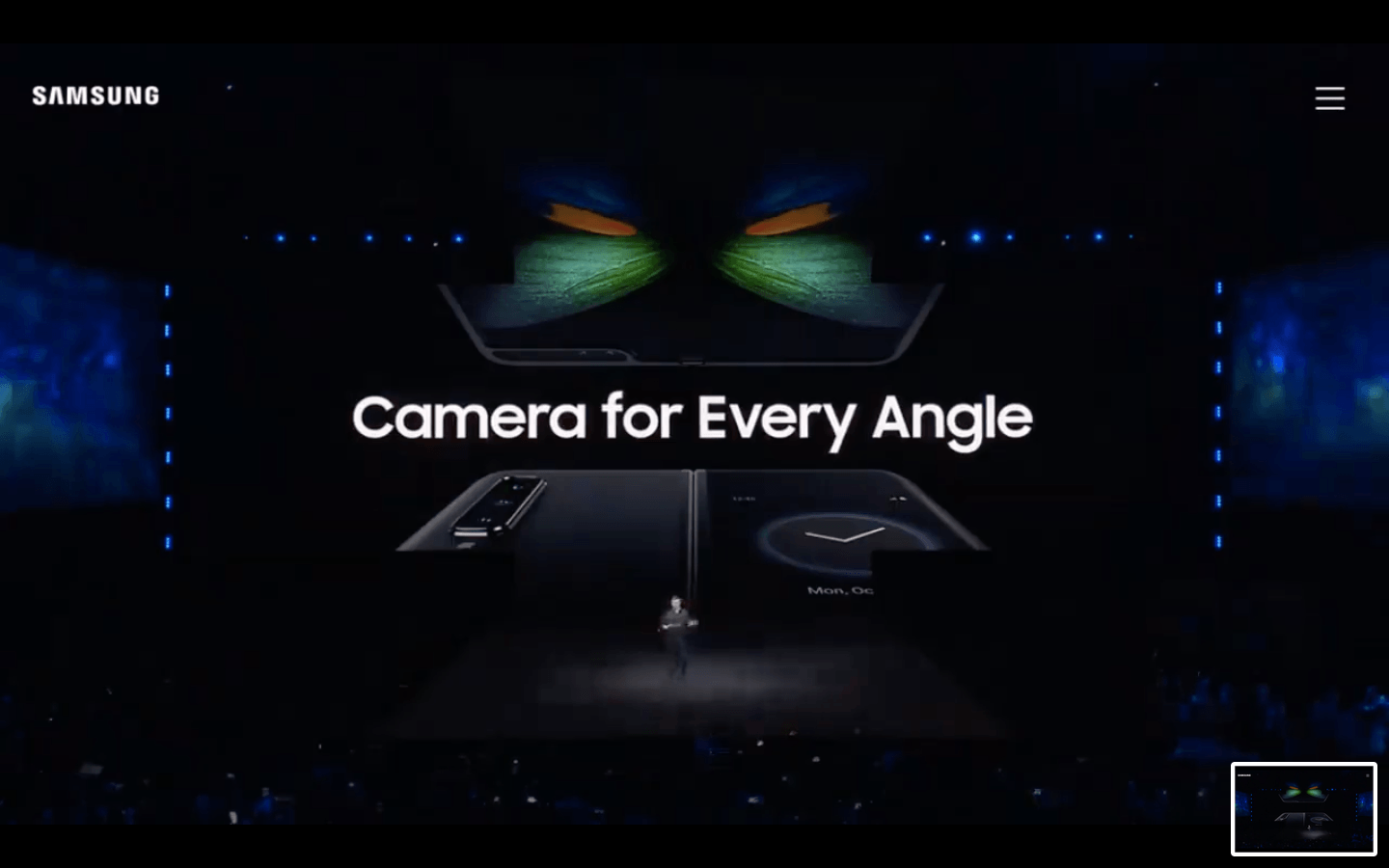 As expected, the phone comes with a super-premium price tag. Galaxy Fold will become available from April 26th for $1,980.