Apple launched its three phone lineup at its September event along with a newly designed Apple Watch Series 4. For iPhones, this was an 'S' year. So, we kept our soaring expectations at bay.
Apple showcased iPhone Xs (yes, it's the return of ambiguous naming), iPhone Xs Max (Max?!) and iPhone Xr. With iPhone Xr looking like the most promising of the three phones, Apple has kept it for the last, and it has not been released yet in the market.
iPhone Xs is simply an iPhone X with subtle upgrades that were necessary to "justify" the pricing. Camera improvements are significant, and the new A12 bionic chip makes it one of the fastest smartphones available in the market, and of course, dual sim is a bonus feature.
iPhone Xs Review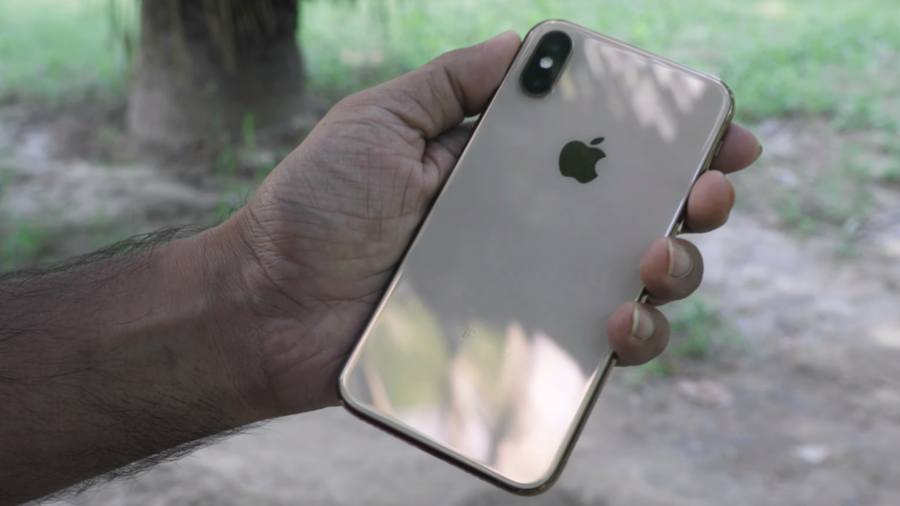 iPhone Xs (ten-s and not X-s) is the incremental update of the last year's 10th anniversary iPhone. Bearing the same form factor and almost the same design, with iPhone Xs Apple has continued its tryst with the notch or True Depth Camera Sensor casing (as Apple likes to call it).
After some initial bumps, the notch was taken well by the users, and it would not be wrong to say that it caused a paradigm shift in the Android smartphone industry.
Unlike the other 'S' years where we have seen some tremendous features like increased storage and video recording in 3GS, Siri in 4s, TouchID in 5s and live photos in 6s, this year's iPhones are bit disappointing. If you come with dual sim and depth control feature at me then, I would say they are not path-breaking and are ubiquitous in other smartphones.
iPhone Xs – Xtra Smooth or Xtra Stylish
A Gorgeous Display
Holding iPhone Xs is a premium feel, and its gorgeous edge-to-edge display further accentuates the experience. iPhone Xs' Super Retina HD display is one of the best screens I have ever seen in a smartphone. There is a crispness, but you will not find oversaturated colors.
The 5.8-inch screen makes the phone handy, and for people who like to operate with one hand, it is pretty convenient. With the resolution of 2,436 x 1,1125 (458 pixels per inch), movies and TV shows, if streamed in HD are sharp and crisp.
The content on the screen is clearly visible from different angles, and I faced no problem in viewing the screen under sunlight.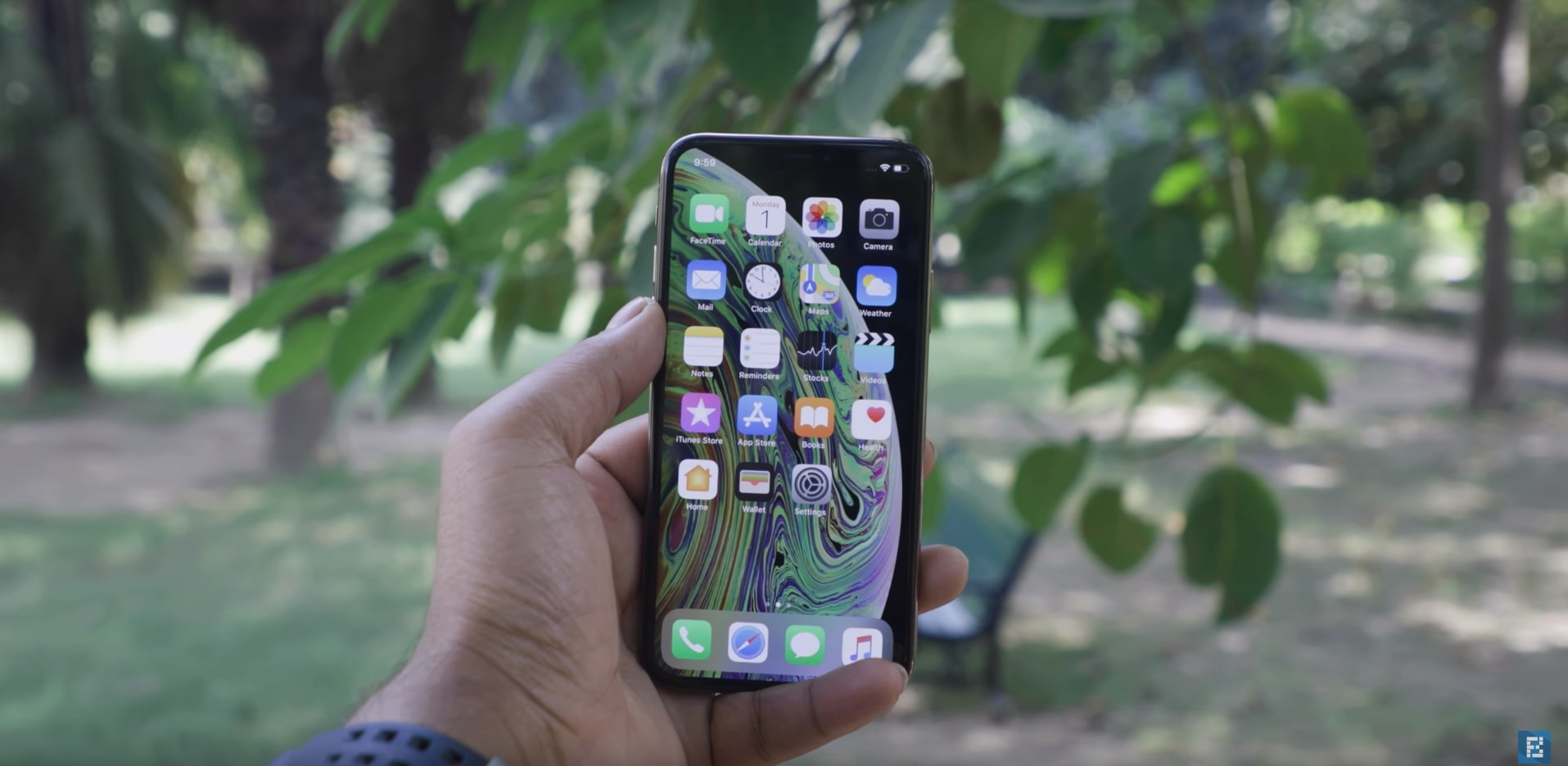 Apple's True Tone works flawlessly and the screen's brightness and color temperature are automatically adjusted to your surrounding. Moreover, with IP68 water resistance rating, you can accompany iPhone Xs to the swimming pool without worrying about losing your $1000. It can stay submerged up to 2 meters for around 30 minutes without any issue.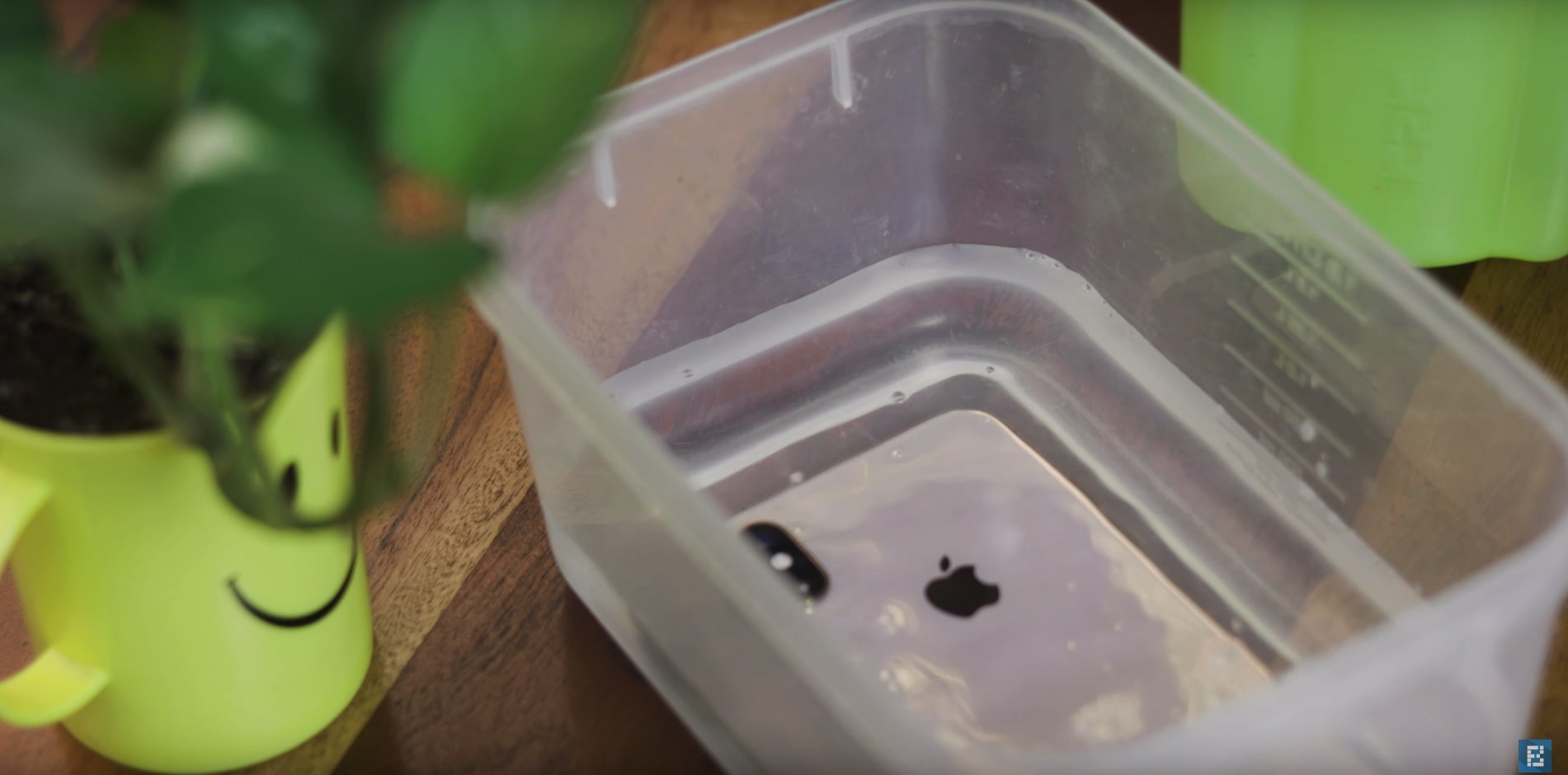 Face ID – Faster Than iPhone X
For those who are shifting from iPhone 8 or 8 Plus, the absence of the home button would be a prominent change. It would take some time to adjust, but once you get used to it, Face ID works fine.
Setting up Face ID is easy, and by the time you bring the phone in front of you, it gets unlocked. Apple's new Face ID in 2018's crop of iPhones is faster and more secure than iPhone X. However, the difference in the speed is not much noticeable if you have used iPhone X.
With iOS 12, Apple has also provided the option to add an alternative appearance so that your face is easily recognizable when are wearing a hat, sunglasses or your beard style is different. You can also use this option to set someone else's face which was not possible earlier.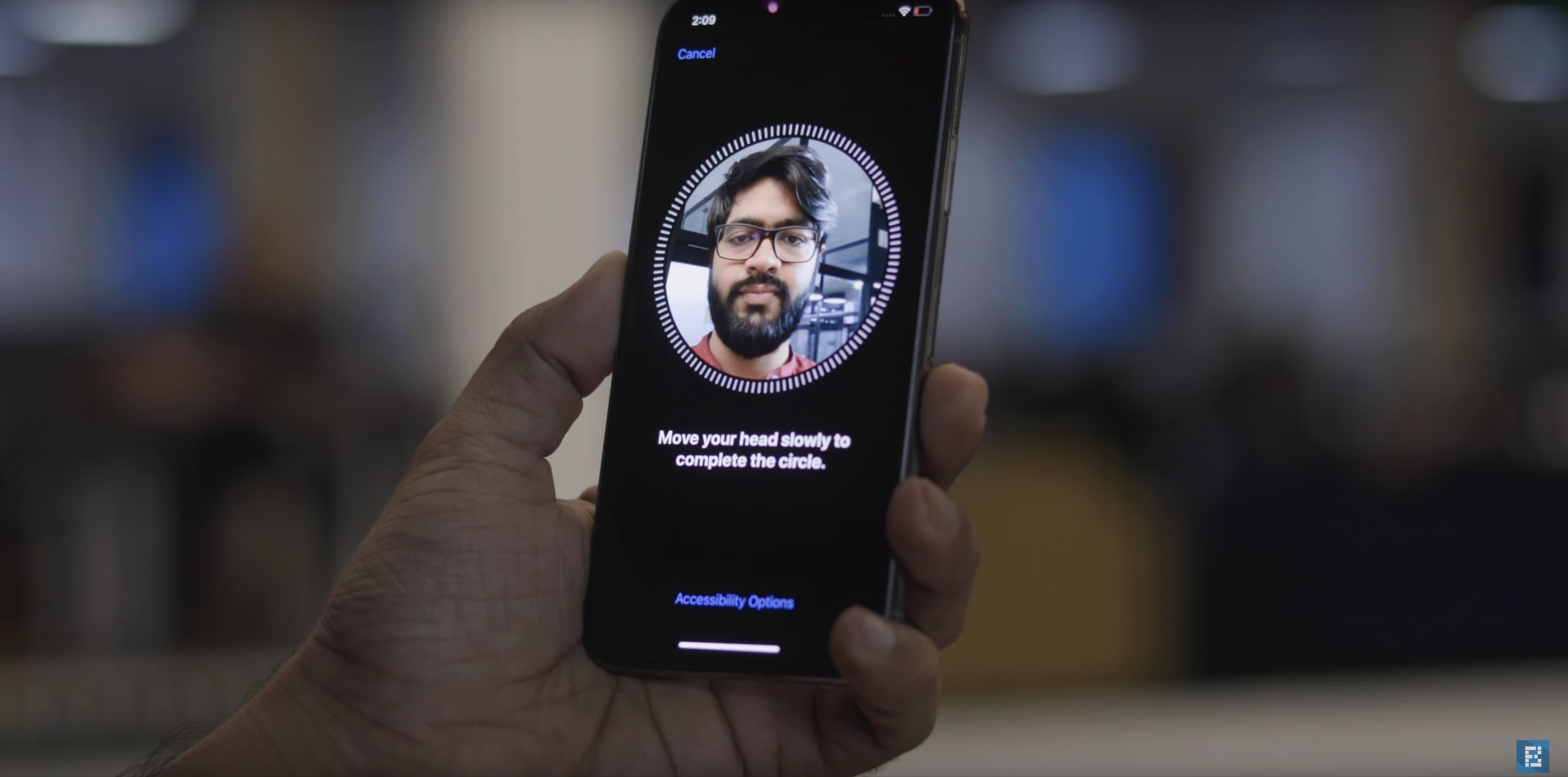 All in all, Face ID has improved a lot since it was first introduced. There are not many failed attempts; an issue which made headlines when iPhone X was launched. Thanks to the neural engine under the hood, the Face ID uses advanced machine learning for recognizing your face in the very first attempt.
One issue that I faced with Face ID is the feeble face detecting power in low light conditions. Despite being equipped with Flood Illuminator, iPhone Xs took some attempts to recognize my face in the dark. Flood Illuminator is fitted in the notch and emits invisible infrared light to illuminate your face in dark.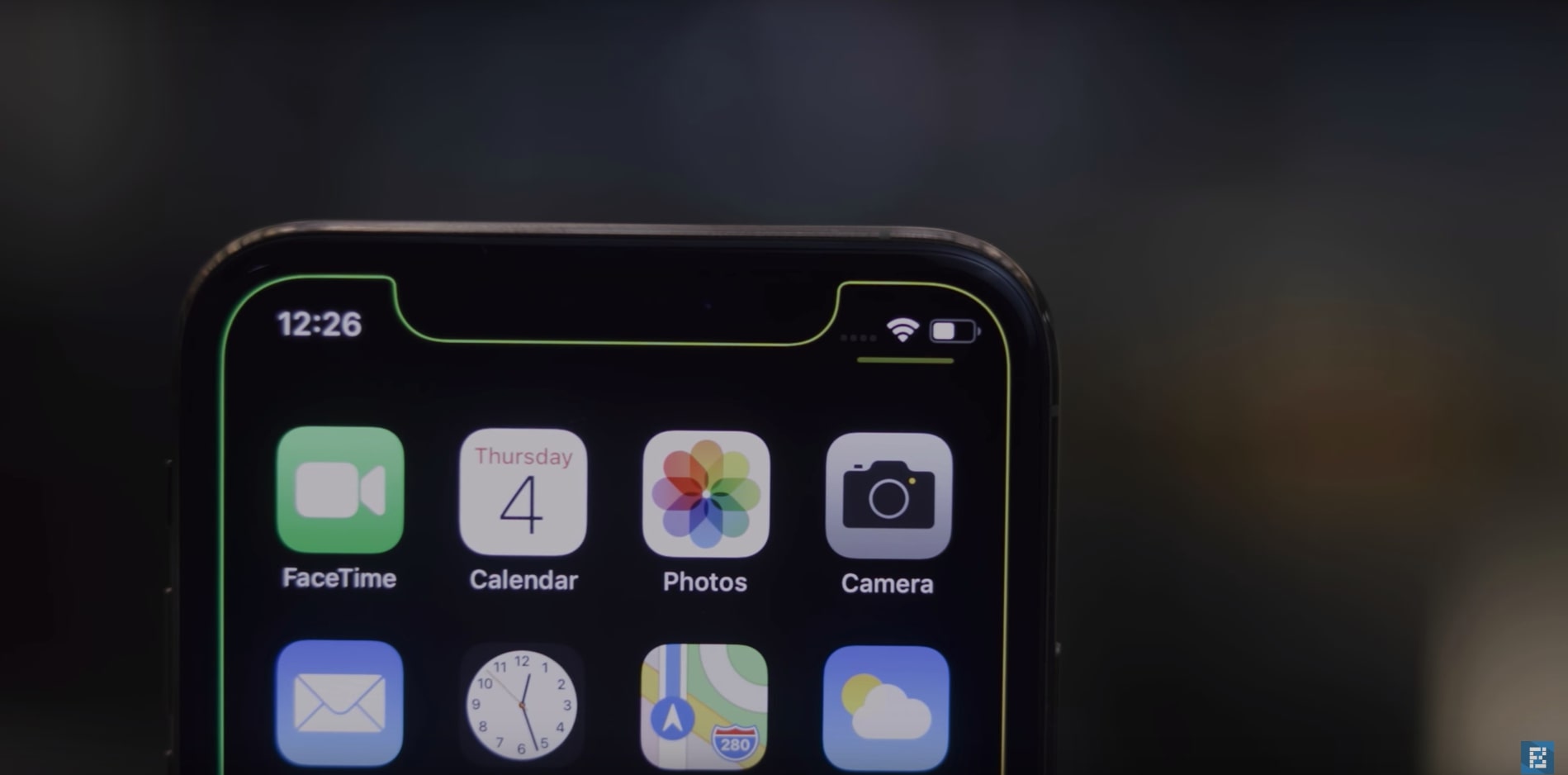 You can turn off "Require Attention for Face ID" for further improved performance. When you disable it, your iPhone will be unlocked even when you are not looking directly at it or when your eyes are closed. You will be comprising your security though.
A12 Bionic – Almost Comparable to Best Desktop PCs
Apple's A12 Bionic is one of the most significant changes in this year's iPhone. The chip based on the 7nm fabrication process is one of the most powerful chipsets ever fitted on a smartphone. Apple stated that their new chip delivers 15% faster performance as compared to A11.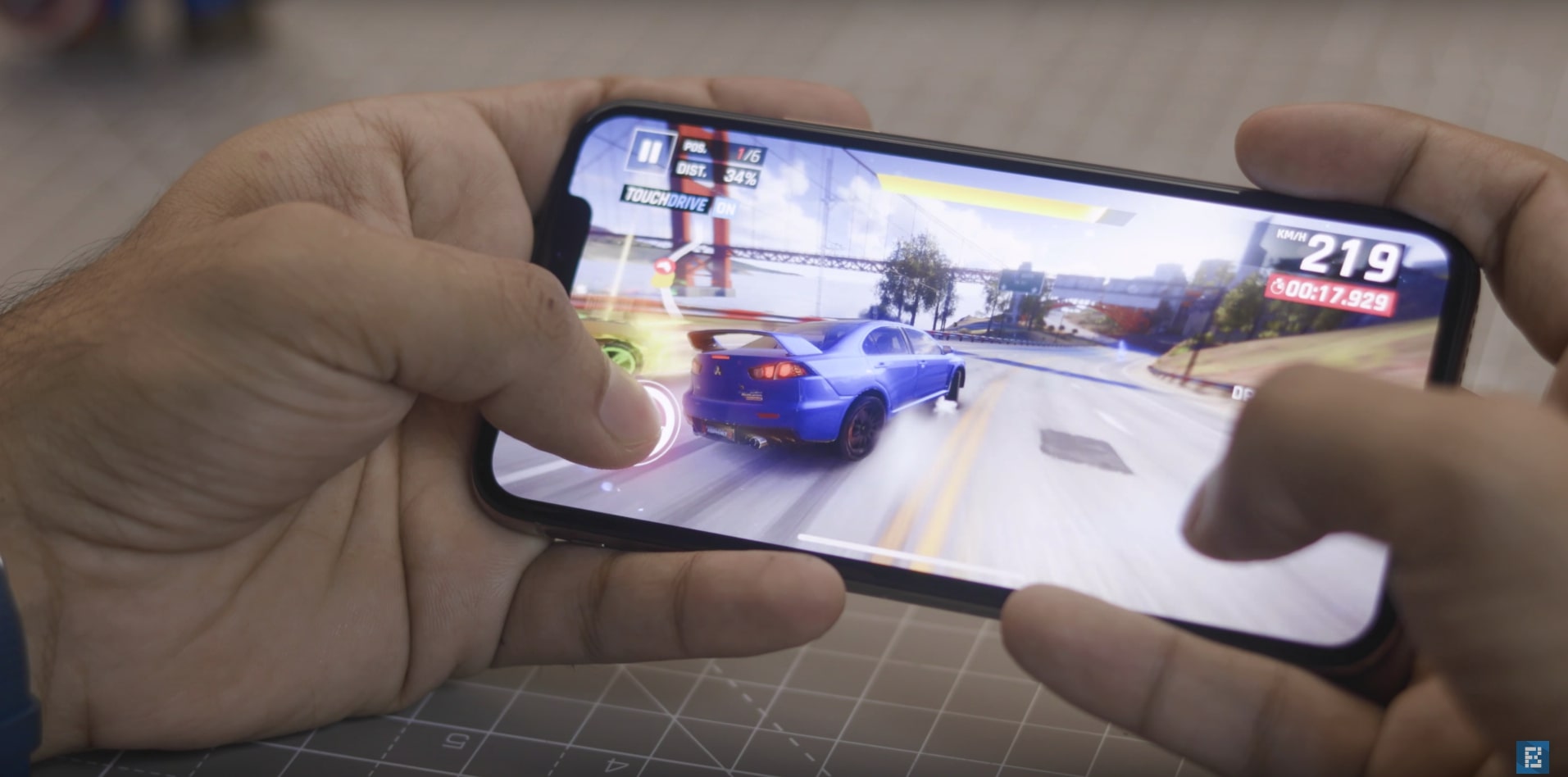 If you are an iPhone X user, you would not feel much difference except opening and closing applications is smooth. This difference in performance is also because of the latest iOS 12 which promises speedier performance. The combined efforts of iOS 12 and A12 Bionic make iPhone Xs a beast able to handle whatever is thrown at it.
Another reason behind the upgrade in performance is the next generation Neural Engine. Built for machine learning, the neural engine learns from experience. The major application of the is incredible performance while playing AR games.
I tested benchmark scores, and iPhone Xs outperformed many other premium smartphones, and the difference was considerable.
Here are benchmark scores:
AnTuTu Benchmark: 332339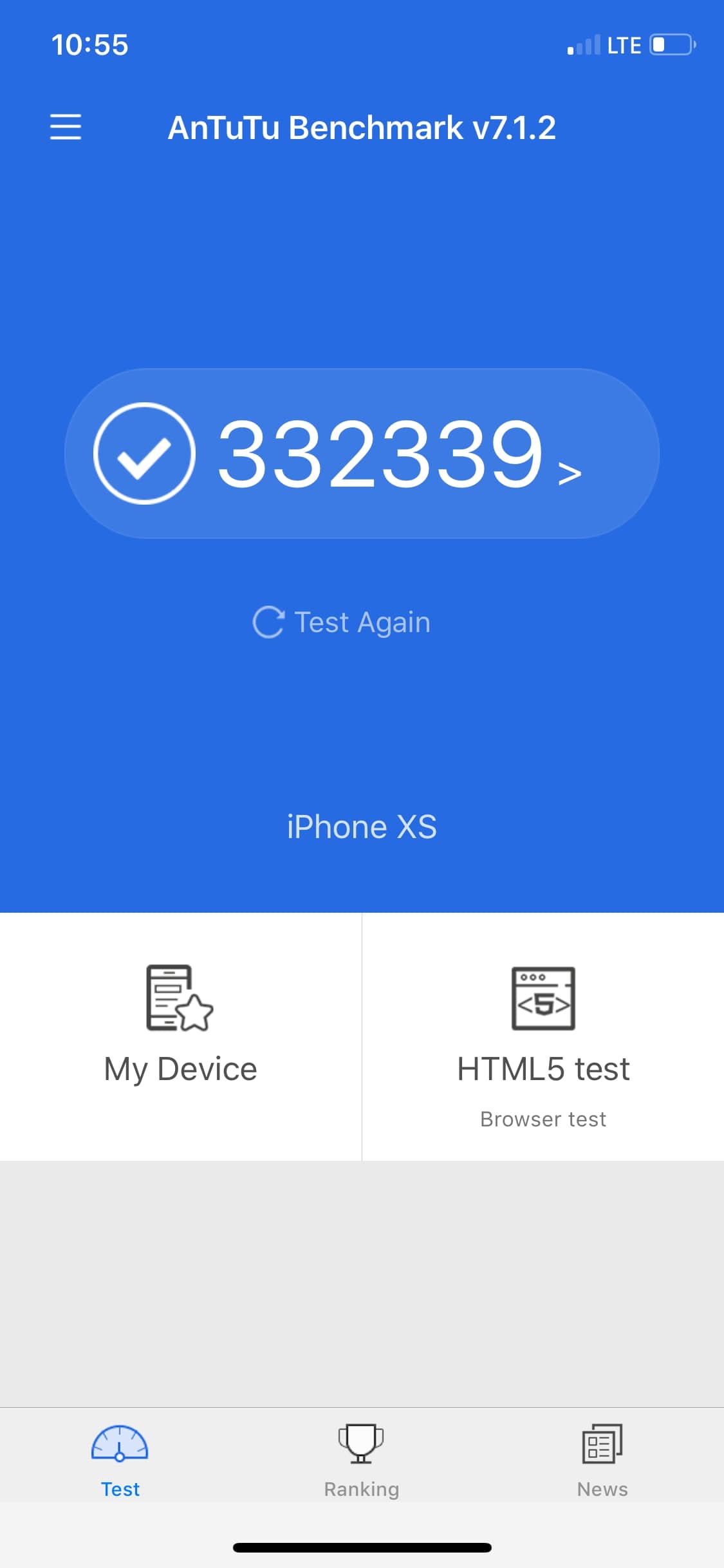 Geekbench 4 CPU: Single Core – 4817, Multi-Core – 11498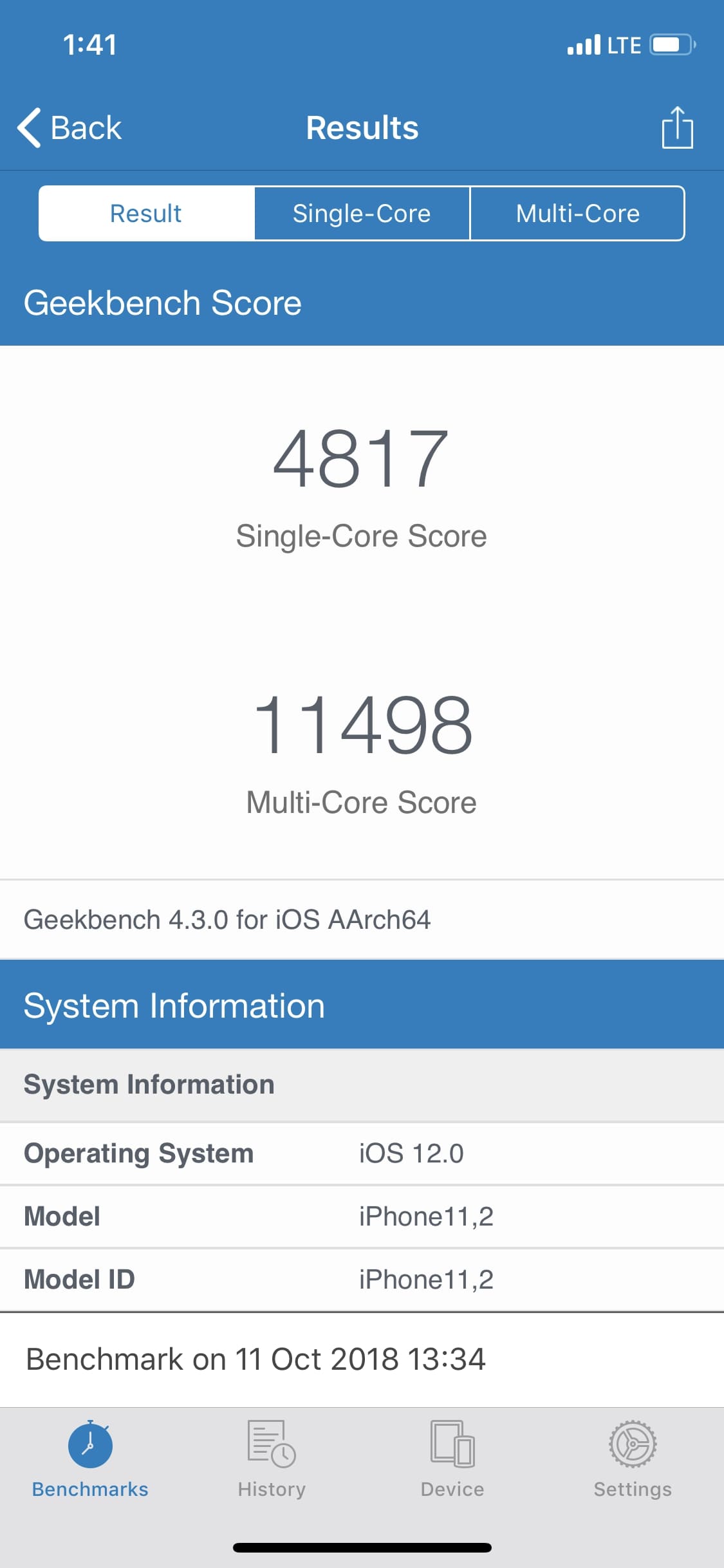 Camera – Most Noticeable Upgrade
Despite having the same dual 12MP camera, iPhone Xs brings some significant improvements over X's camera. With an increased pixel size for greater sensitivity for light and low-light photography coupled with bigger sensors, iPhone Xs delivers much better results than iPhone X in terms of colors.
In normal lighting conditions, there isn't much difference between iPhone X and iPhone Xs except that Xs captures more light and thus colors are more vivid.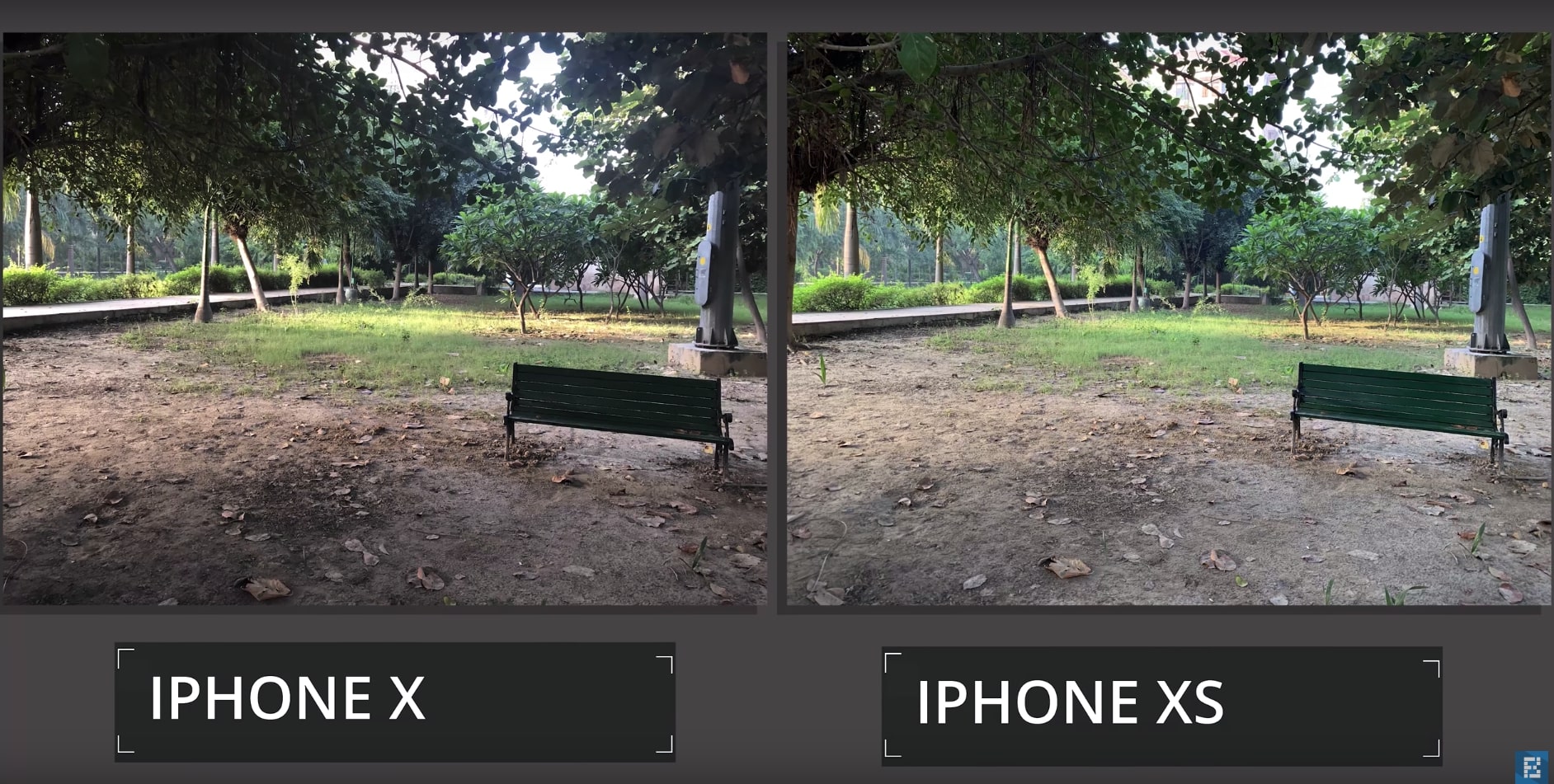 A new feature called Smart HDR has been introduced which utilizes A12 chipset's capabilities by combining a couple of burst shots to come up with with the best shot. This feature is an upgrade to Auto HDR feature and seems like Apple has taken inspiration from Google Pixel's HDR+.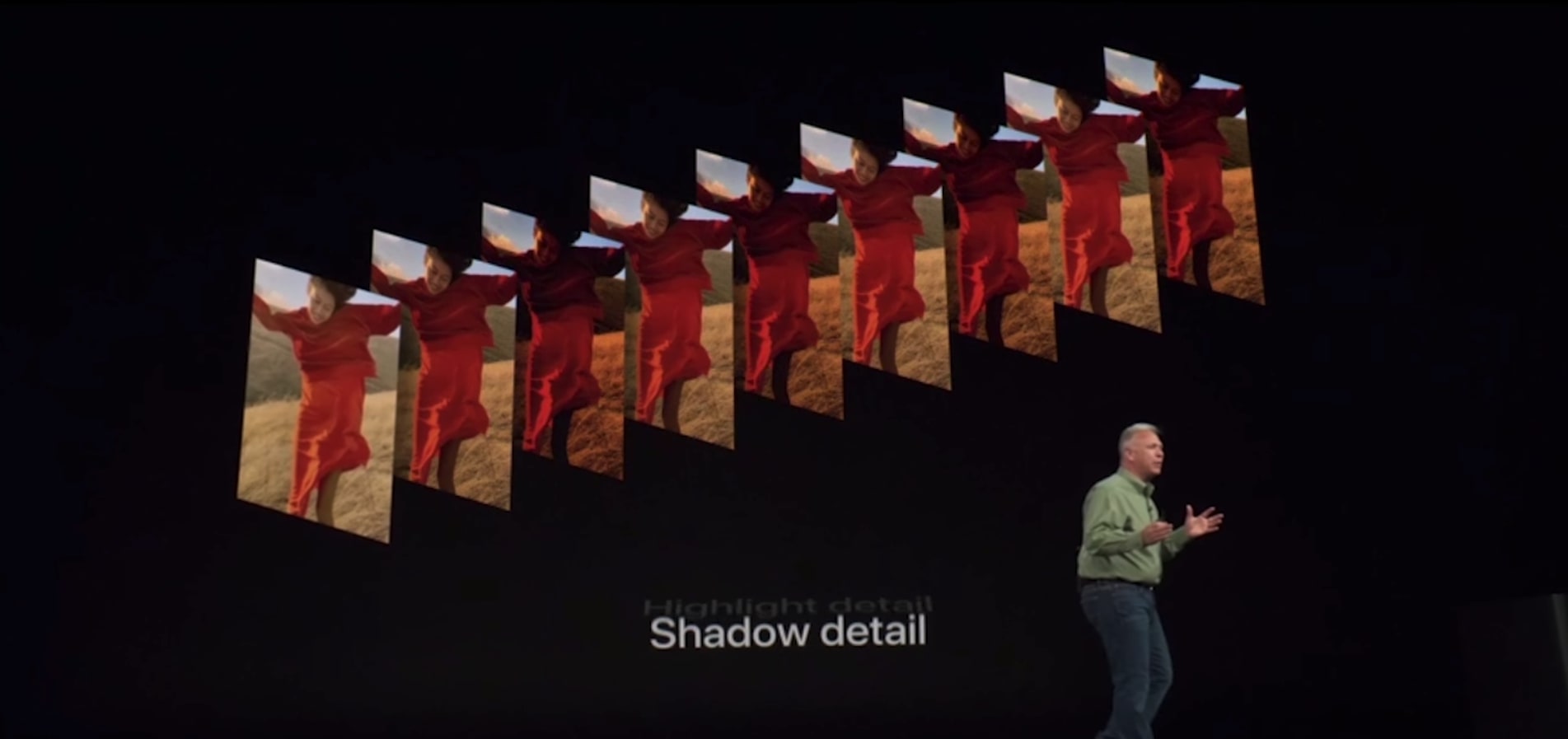 One of the benefits of Smart HDR and AI working behind it is enhanced details and proportionate highlights and improvements in low light conditions.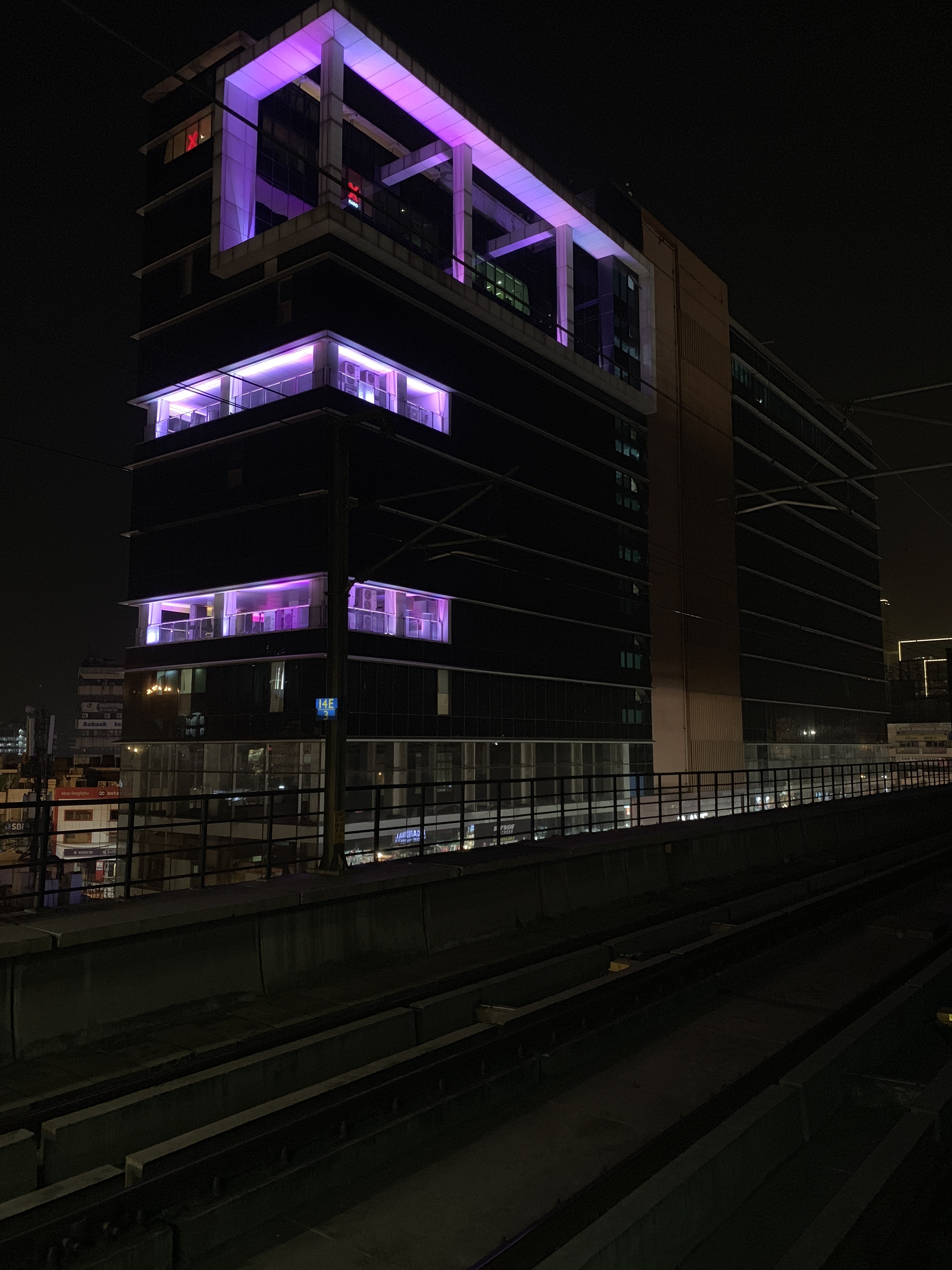 Portrait shots have improved as Xs is more clearly recognizing the subject and blurring the background in a linear manner. You will see a slight yellow tinge which makes the photos appear more lively but in comparison with Pixel 2, iPhone Xs' shots look a bit saturated.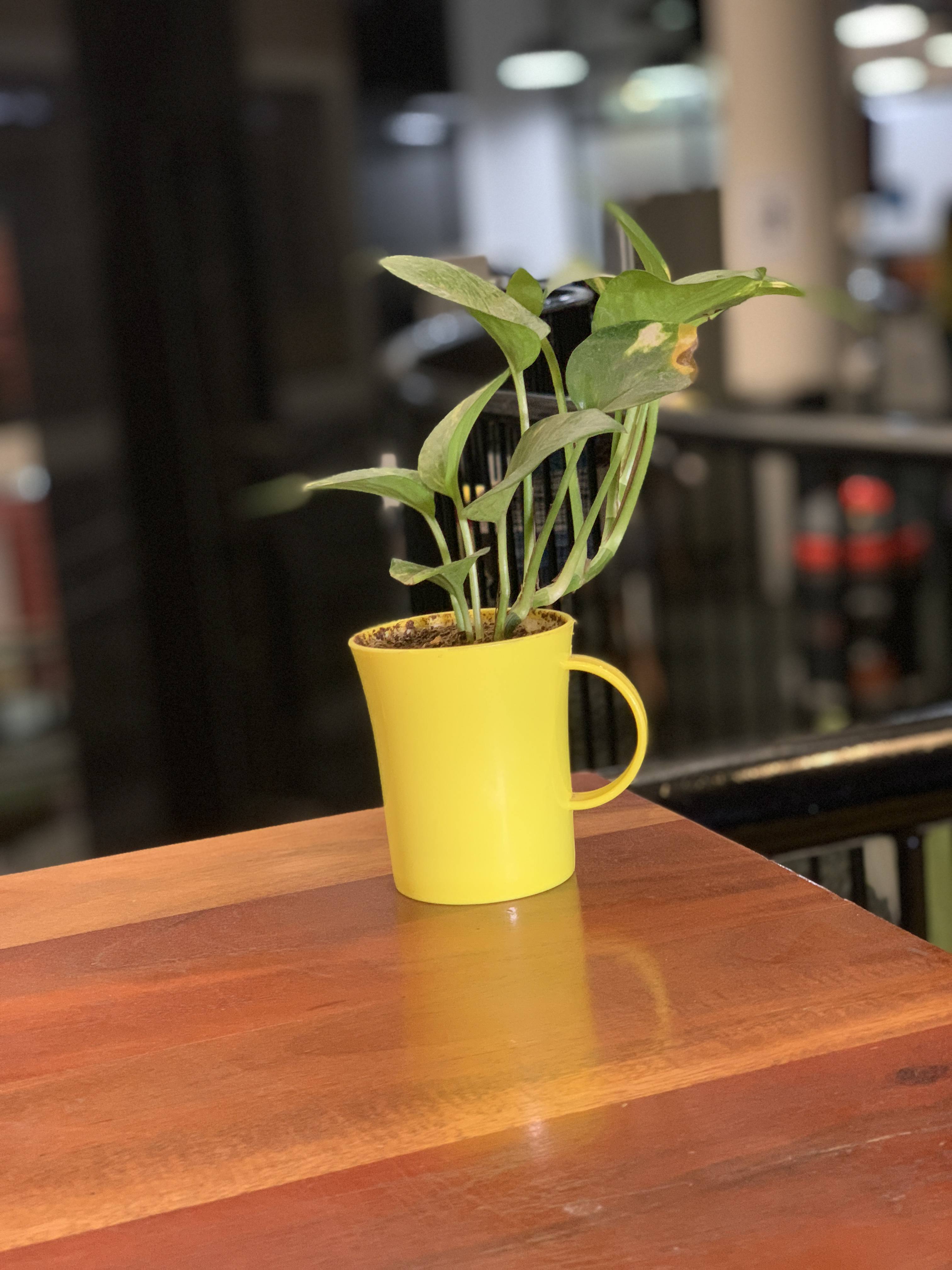 The blurring effect is impressive and you can clearly see its effects.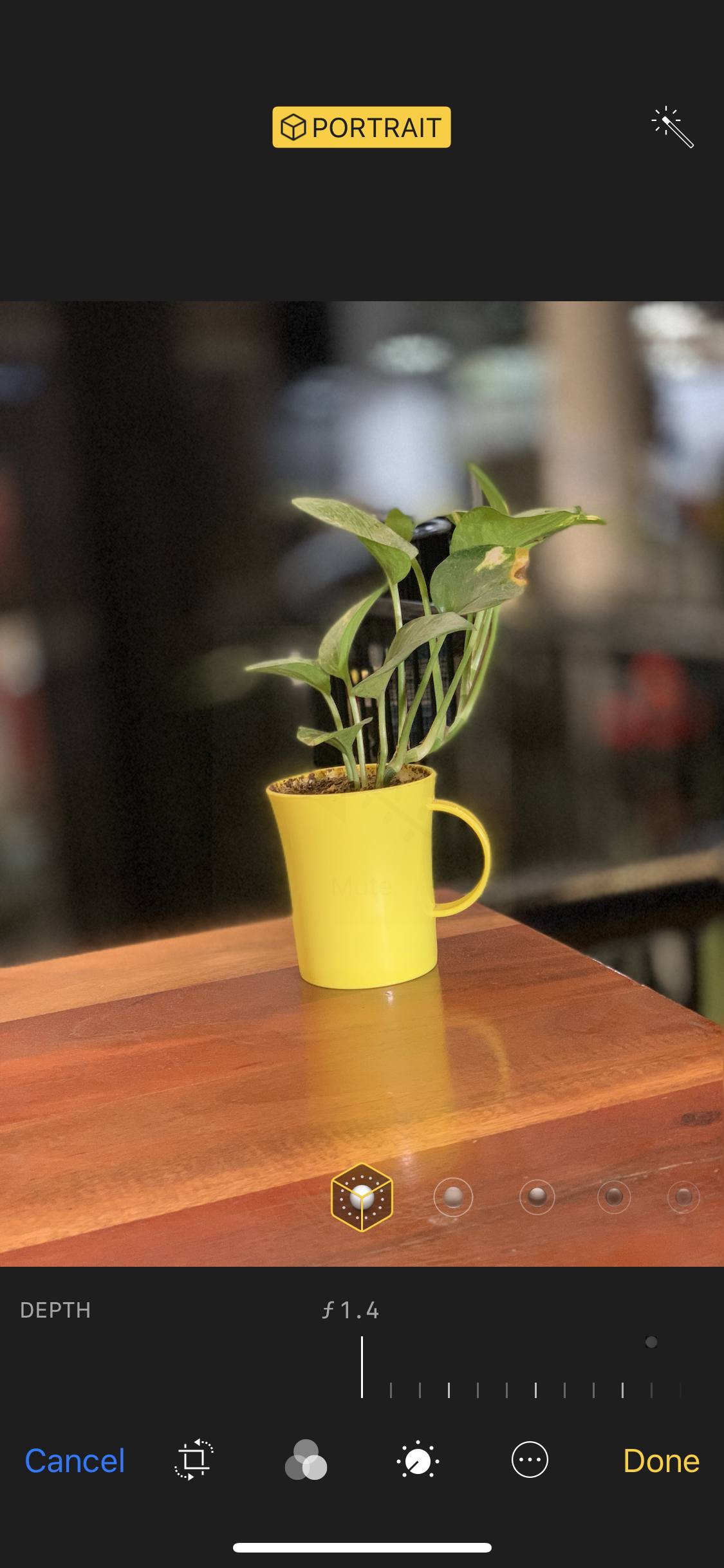 Front camera portraits have also seen improvements but iPhone Xs and Xs Max users are experiencing a certain issue where skin texture is extra smooth and takes away the photo from reality. It seems as if a filter has been applied to photos. We hope that Apple will soon fix this issue by rolling updates in the upcoming iOS 12 versions.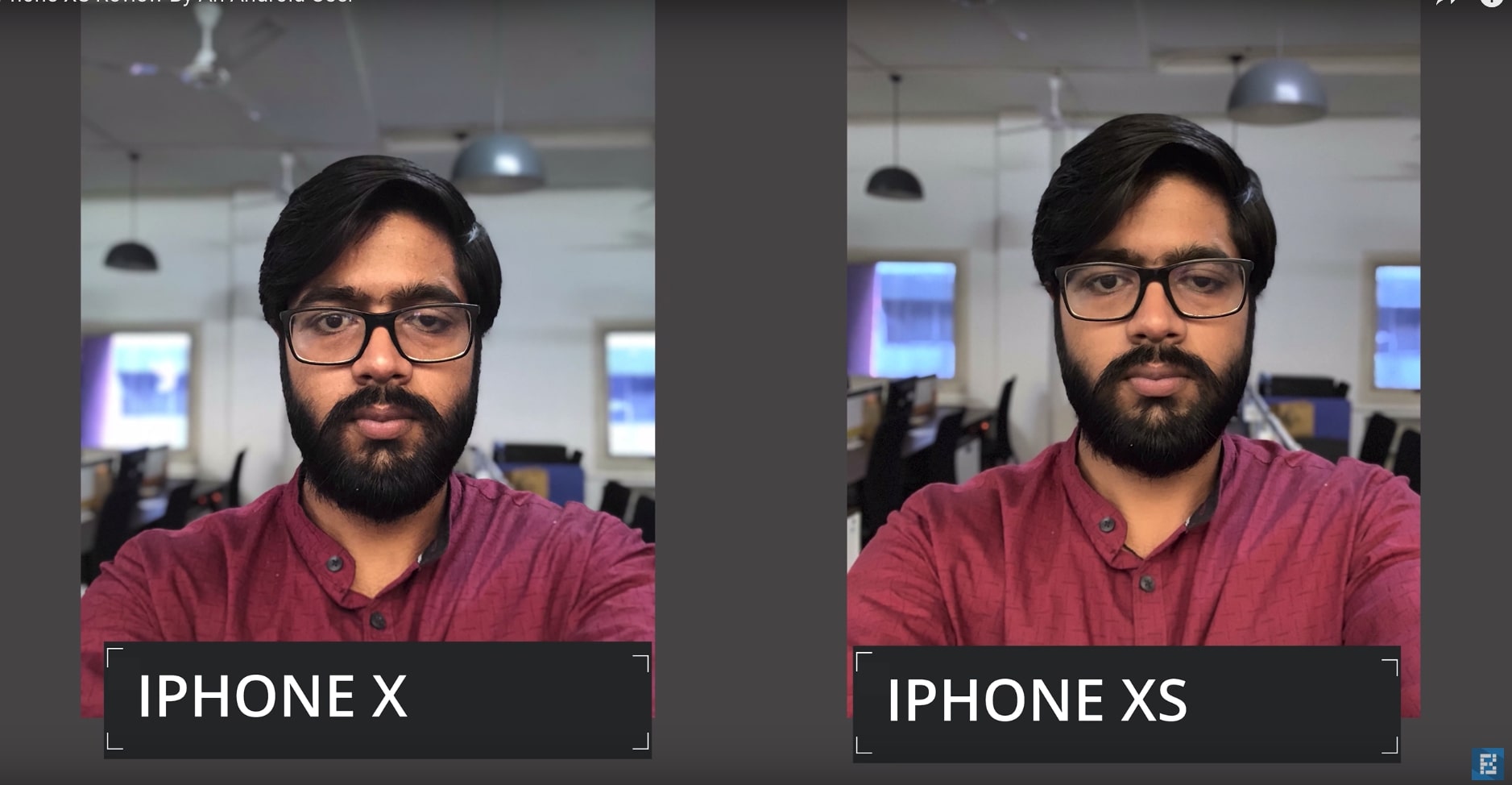 Overall, iPhone Xs' camera is considerably better than over last year's flagship. As an incremental update, iPhone Xs does a better job and you will clearly notice the difference even if you own iPhone X.
On the video recording front, iPhone Xs comes with stereo recording feature which was missing in iPhone X. Apple has also improved video stabilization as video recordings are less shaky now.
Marginally Improved Battery
Apple said that iPhone Xs offers 30 minutes more battery life than iPhone X with its 2,658 mAh battery and iPhone Xs Max delivers 90 minutes longer than X. These changes are not very impressive especially if you prefer binge-watching movies/TV series or play games on your new toy.
iPhone Xs lasted for a day with moderate video streaming, gaming, and calls.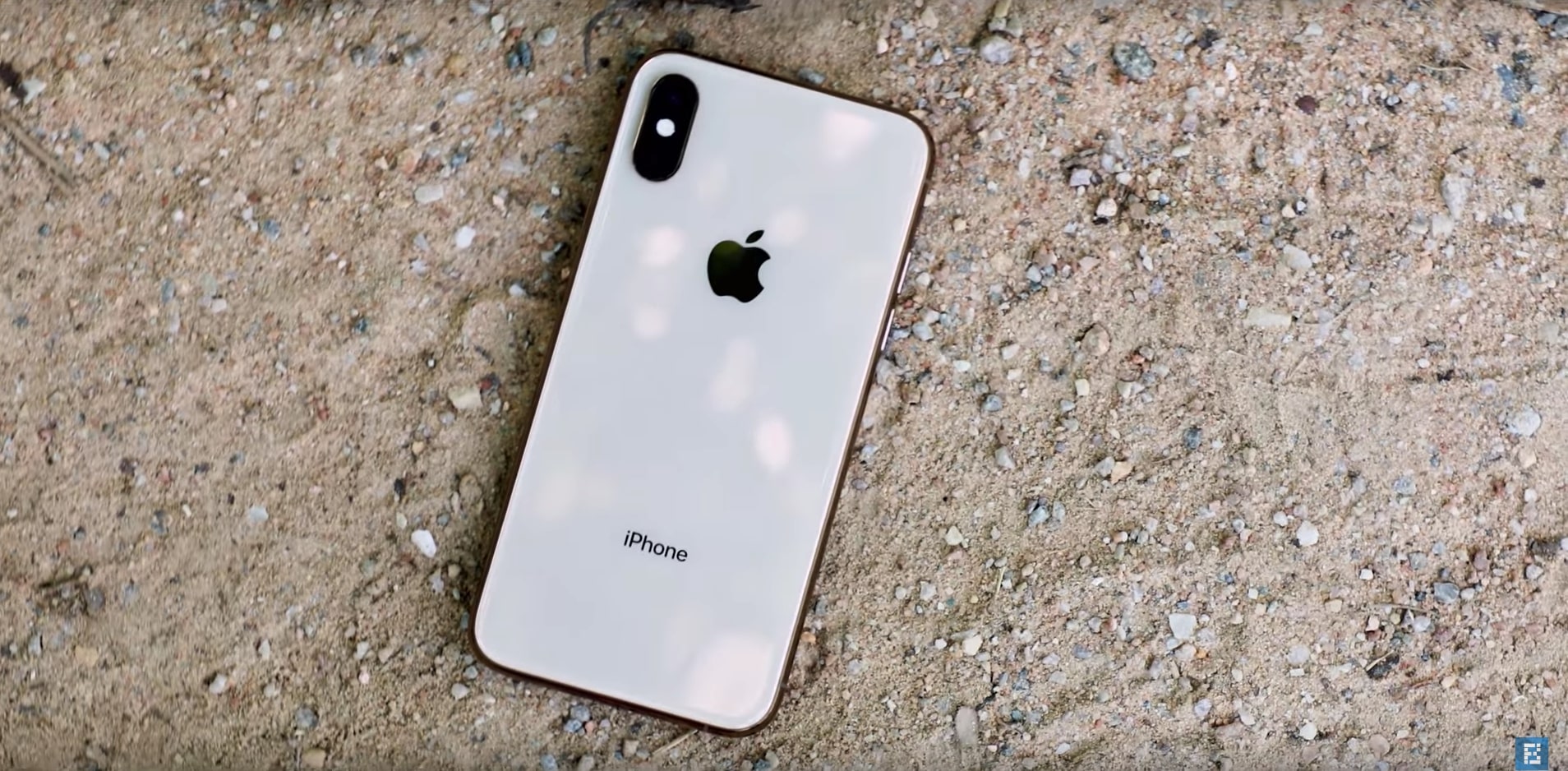 One of my concerns is the lack of a fast charger. Despite the fact that the trio of the iPhones launched this year support fast charging, Apple has disappointed by not shipping fast charger along with the device. As per my experience, it took nearly three hours for Xs to charge completely and for a phone of this price segment, it is utterly disappointing.
While Android has scaled in the charging department with most of the premium category devices coming with fast chargers, Apple is yet to take a notice of the issue.
As for wireless charging, all the three phones support it, but Apple's wireless charging pad (AirPad) that was announced in 2017 is yet to arrive.
Storage – Half a TB Storage, Is It Worth It?
iPhone X had two storage options – 64 GB and 256 GB. With its 2018 iPhones, Apple has taken it further by announcing 512 GB models of iPhone Xs and iPhone Xs Max.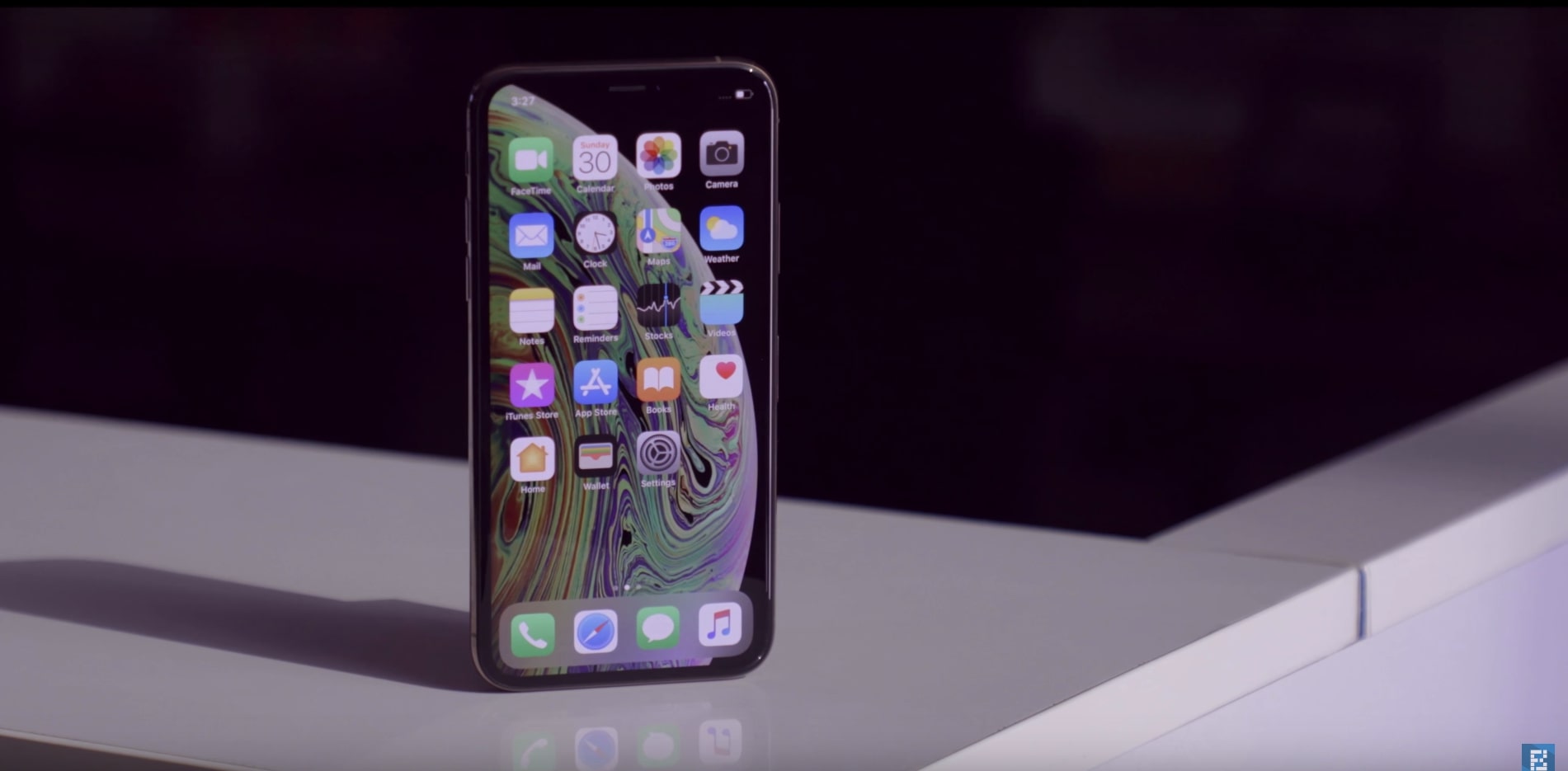 The question that arises now is that, do you really need half a TB storage in a mobile phone. With price almost touching $1500 if you opt for the maxed storage, I don't think it is worth that price.
One of the reasons why Apple has opted for 512 GB is because of the fact that users prefer to shoot videos in 4k that are memory heavy and popular games such as PUBG, Fortnite occupy at least 2 GB of memory.
64 GB storage is enough for a normal user and I completely failed to understand why Apple has again omitted 128 GB option. It could have been a fair deal.
Some Other Improvements
Speakers, now, sound better and loud. Presence of two speakers does not compromise the quality at all. If you listen to songs without earphones then you'll be surely impressed with the sound. Apple has improved the speaker fitted in the earpiece to make the sound loud and clear.
5G is yet to arrive in most of the countries so we were not expecting Apple to offer 5G support in this year's iPhones. However, Apple has made up for it by adding 4x4MIMO support and faster Gigabit LTE. You can expect faster download speeds, provided your carrier supports it. I will post the results with different carriers after some extensive testing.
We haven't performed a drop test yet but Apple said that Xs has more durable glass than X so you can expect that your new iPhone can survive some falls. However, it is better to use a cover for additional safety.
iPhone Xs and Xs Max support Dolby Vision and HDR10 that enhances video watching experience on the devices. Watching videos on iPhone Xs is an ultimate experience and for all the video content addicts, it's nothing short of amazing.
Things That Could Have Been Better
I have been using iPhone Xs for more than a week now, I have found and realized some downsides as well.
The scope of improvement in battery life
I feel there is still scope in improving the battery life of iPhone Xs. When Apple said Xs offers 30 minutes more battery life than X, I found it quite hilarious. The number looks good on paper but in reality, the difference is really hard to notice. Interestingly, iPhone Xr has a bigger battery than Xs.
Price
To say that iPhone Xs is pricey is an understatement. I don't understand why Apple is constantly pushing towards a price that is becoming the sole point of criticism. You can easily get a premium Android smartphone in this price range and with some additional storage.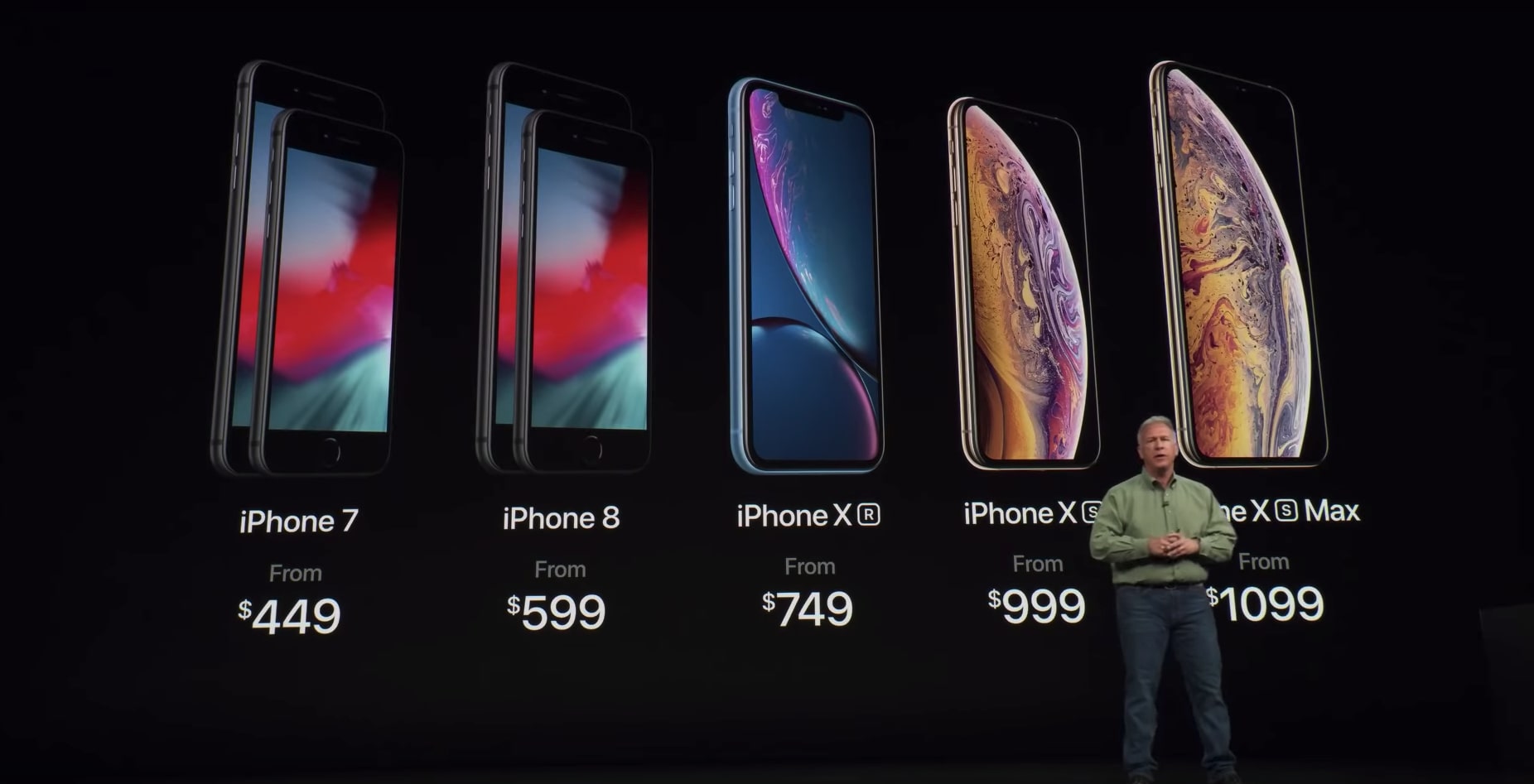 Another reason why I say that Apple could have worked on the pricing front is the lack of accessories such as fast charger, Lightning to 3.5 mm adapter. Both the accessories would set you back at least $100 mark. Apple could make 128 GB storage as the standard instead of 64 GB if they are asking for $1000.
Should You Buy It?
The answer depends. If you own an iPhone X, I would advise you to skip this one and wait for the next year's freshly designed iPhones. Another reason for not splurging cash on iPhone Xs if you are currently using iPhone X is iOS 12. Apple's this year's update brings improvements to the overall user experience instead of stuffing features.
If you are planning to upgrade from any other previous generation iPhone then I would still advise you to wait for iPhone Xr that packs many common features aside dual camera and OLED display.
For Android users planning to switch to iOS, iPhone Xs is a decent option and Apple has ensured that you will feel the difference. Other than those who own premium Android smartphones, iPhone Xs is a good investment given that Apple is taking a keen interest in providing updates to older devices.
Wrap Up
Being an incremental update, iPhone Xs is supposed to bring improvements rather than bringing a design haul or new features. iPhone X that launched last year was Apple's experiment to see the response for edge-to-edge display, the notch, home-button-less user experience and $1000 threshold.
iPhone Xs brings commendable improvements to several fronts like camera, speed, video recording but I am still looking forward to iPhone Xr as it seems like the most interesting of the three new devices.