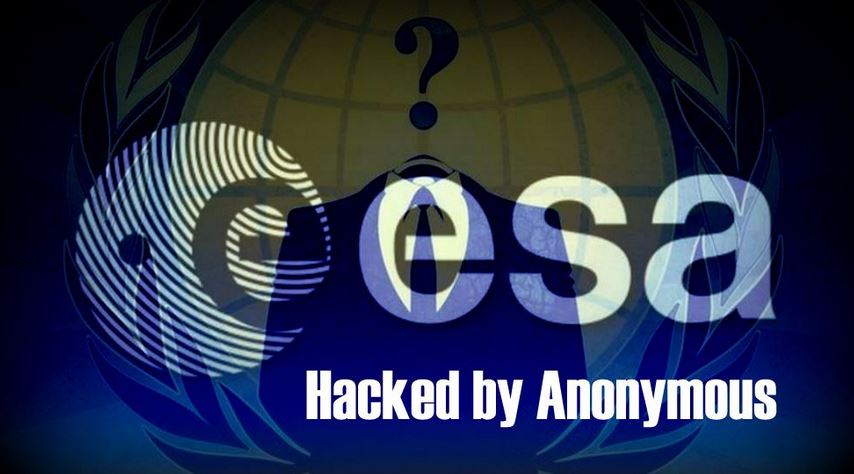 Short Bytes: Anonymous is known for taking up different causes and defacing the offensive websites. However, this time, the hacktivist group has hacked the European Space Agency website domains. Justifying the act, Anonymous has called it a hack that was carried out just for fun.
T
he hacktivist collective Anonymous has just released the database of the European Space Agency. The group breached the subdomains of the European Space Agency website to leak the personal data and login information of officials and users.
In most cases, Anonymous takes up the causes and defaces offensive websites, but this attack on ESA clearly falls under the criminal activity category. Justifying the action, Anonymous hackers called it just for the lulz.
The collective targeted the European Agency domains sci.esa.int, exploration.esa.int, and due.esrin.esa.int. As there is no evident sign that these websites were hacked, it's possible that the hacker only breached the database using a blind SQL vulnerability.
The leaked data appears legitimate and the database contains full names, email ids, institution names, phone numbers, addresses etc. The technical details reveal that ESA was using a Linux Debian, PHP & MySQL, Apache for one server, and a combination of Oracle and ColdFusion on the other.
Justifying the hack, Anonymous said:
BECAUSE XMAS IS COMING AND WE HAD TO DO SOMETHING FOR FUN SO WE DID IT FOR THE LULZ.
Below is a censored picture of the list with officials' data posted on JustPaste.it: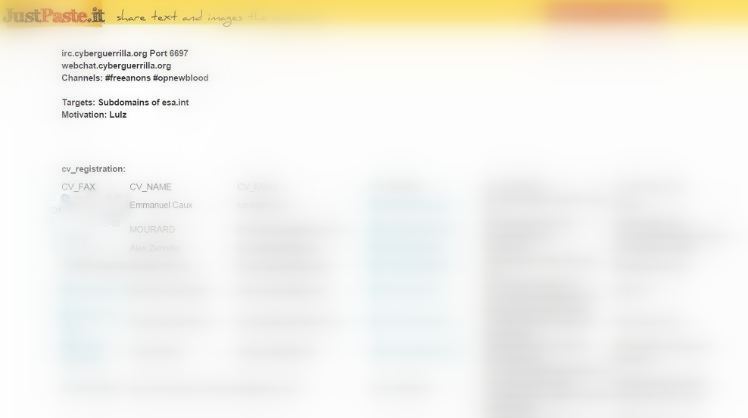 This attack on ESA is carried out by the same hackers who were behind the attack on WTO and United Nations Climate Conference (Cop21).
The experts suggest that many times hackers find loopholes in the server configuration and they carry out the attack. However, such attacks are a big threat to the users' privacy and security.
Should site admins employ more security measure to protect the user data? Is this action of Anonymous justifiable? Tell us your views in the comments below.
Also Read: Anonymous Hackers Launch Attack Against Donald Trump #OpTrump