Not so long after President Trump's executive order came into place, more and more US-based companies have started to comply with the order.
They are cutting off business with the Chinese tech giant and some companies have asked employees to hold supplies until further notice.
Google was the first company to act in this regard as it snatched Huawei's Android license. But the list of such companies is getting bigger and bigger as we speak. While many names are mostly US-based, some non-US companies are also moving away from Huawei.
So, here are the companies that we have known so far:
Google – supplies Android software
Intel – supplies server chips
Broadcom – supplies components for network equipment
Qualcomm – supplies CPU and modem chips for smartphones
Xilinx – supplies programmable chips for networking devices
Lumentum Holdings – Supplies mobile parts
ARM Holdings– Leading mobile chip designer
Infineon Technologies – supplies chips
EE Limited – Europe's largest telecom company
Vodafone – leading mobile operator in the UK
Panasonic – Halted supply to see what products belong to the US
We'll continue to expand this list as information flows in.
One name that's not in this list right now is Microsoft which provides the Windows software to Huawei. The company hasn't announced any ban but it has unlisted Huawei laptops from its website.
Furthermore, on the hardware part, the chips that run inside these laptops are made by Intel or AMD both of which are US companies. So, it adds another level of difficulty for Huawei which right now makes some of the best Windows laptops.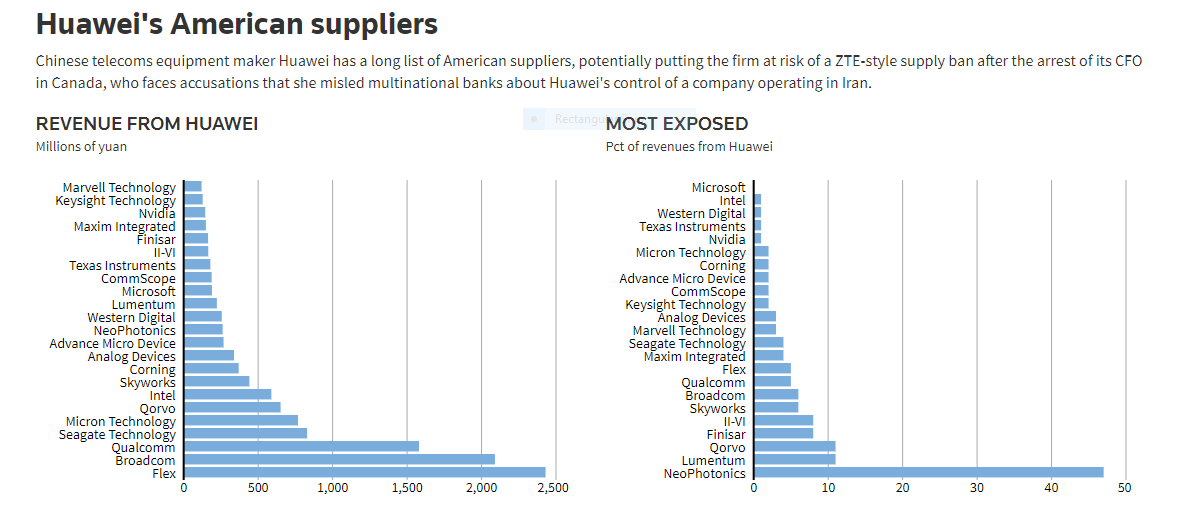 Now, if the ban continues in the future, it is possible that Huawei might be able to handle the software part. For the hardware, one promising thing is that the company has its own silicon division.
But the fact that SoftBank-owned ARM has also halted its business with Huawei, could make a considerable blow on its hardware plans. That's because almost every smartphone chip out there nowadays is based on ARM's design.
It sounds surprising at first because ARM is based out of the UK. But according to BBC, the reason behind this move is that some of their designs contain US-origin technology. The company also has several office locations in the US.
A similar story goes for Germany-based Infineon Technologies which says some of its supplies come from the US. However, a significant chunk of the supplies does not belong to the US and Huawei can make necessary adjustments to fix the situation, a spokesperson told Bloomberg.
Huawei is possibly the biggest 5G player right now. And for that, it currently relies on many US-based suppliers who can provide quality components at affordable prices.
If Huawei faces a setback due to the US-China trade war, it would affect or delay the rollout of 5G technology not only in the US but also in China.
So, it can't be neglected that these US-based suppliers might have to lose on hard money in case they can't do any business with Huawei.