At AMD's CES 2019 keynote, the company unveiled the Radeon VII gaming graphics card. It is the world's first 7nm high-end gaming GPU and the third generation of AMD Ryzen CPU to reach consumer desktops.
Starting from February 7th, the AMD Radeon VII will be available for $699 — the same price as Nvidia RTX 2080.
The GPU, built on second-gen AMD Vega architecture, packs 60 compute units and a clock rate of 1.8 GHz to deliver an outstanding performance.
It sports a massive 16GB of memory at a 1TB/sec bandwidth. AMD said that the Radeon VII GPUs will offer up to 25% more performance at the same power.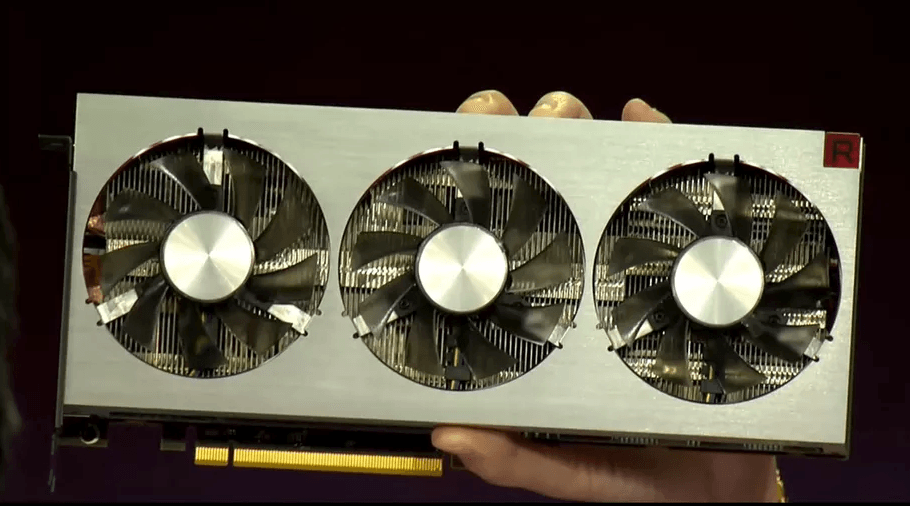 In comparison to the AMD's current flagship gaming GPU, Radeon RX Vega 64, the latest Radeon Vega VII can utilize the power more efficiently and squeeze more performance in some of the latest hit games.
In fact, the new graphic's card gives a tough competition to Nvidia's GeForce RTX 2080 in the high-end segment.
For instance, running games at 4K and maximum settings, gamers can expect a 35% performance boost in Battlefield V, a 25% in Fortnite, and a 42% in Strange Brigade.
The AMD Radeon VII will also be bundled with upcoming games like Devil May Cry 5, Resident Evil 2, Tom Clancy's The Division 2, etc. for a limited time.
For content creators, the Radeon VII can also deliver 36% jump over Radeon RX Vega 64. AMD has promised a 27% jump to users in Blender and a 62% jump in DaVinci Resolve 15 for GPU compute workloads.