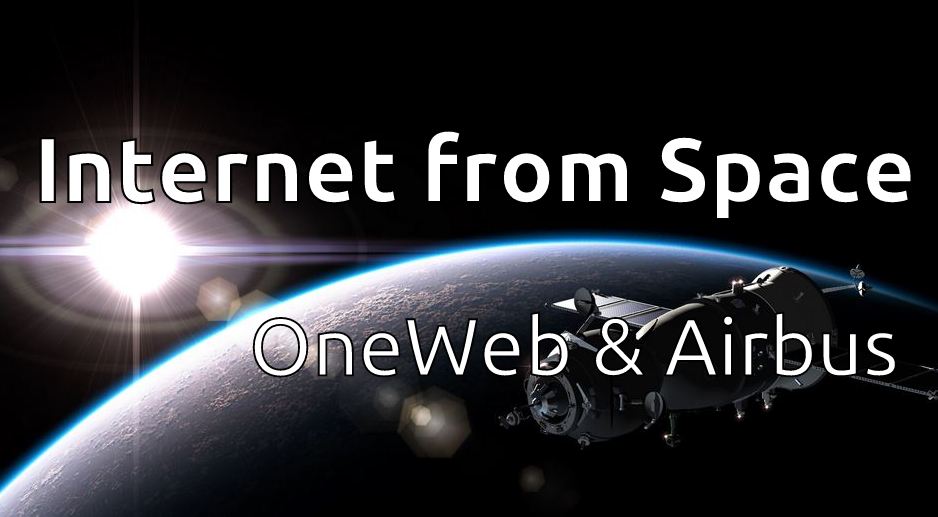 Airbus is awarded the contract to design and make about 900 satellites for a private start-up OneWeb to provide high-speed internet that will be beamed from the space and billions of people will access it from around the globe. This has been recently confirmed by the Airbus officials. It should be noted that  free internet provider Outernet also launching its own satellites.
O
ut of these, about 700 satellites will weigh less than 330 pounds/150 kg and will be launched in an orbit outside the Earth in the year 2018. The remaining 200 satellites will be on ground and used as their replacement. Each satellite will cost about $500,000 and thus it makes this a multi-billion contract.
The OneWeb's website says: "OneWeb's mission is to enable affordable Internet access for everyone and is building a communications network with a constellation of Low Earth Orbit satellites that will provide connectivity to billions of people around the world."
About 40% of the total population of the world has gained some kind of internet access and it is growing as a fast pace. But a growth that is sustainable and a network that is efficient enough to serve a larger user-base, must be cost effective just like a global satellite network.
With this announcement, the race to provide internet using the space is getting hotter. A statement from OneWeb says: "With more than 10 terabits per second of new capacity, it will transparently extend the networks of mobile operators and ISP's to serve new coverage areas, bringing voice and data access to consumers, businesses, schools, healthcare institutions and other end users."
This 10 terabytes per second estimate seems too much and we'll have to wait and see how much it really delivers once becomes a reality.
It should be noted that technology entrepreneur Elon Musk's company SpaceX is trying to get approval to make a 4,000 satellite network to provide a similar type of internet access.
Airbus will reportedly make the initial 10 satellites at its Toulouse manufacturing unit and complete the remaining process at another unknown facility.
Did you like this internet-from-space idea? Tell us in comments.
Recommended: Free Internet Provider Outernet Launching Its Own Satellites