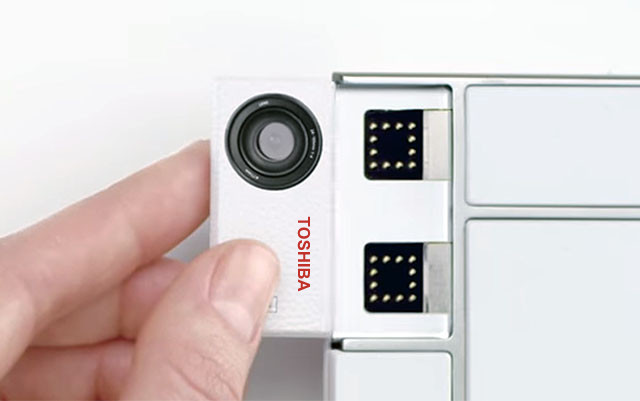 Are you waiting eagerly for the first Project Ara smartphone? Here's a good news for you. Different third-party companies are busy making modules for the smartphone and one of such companies is Toshiba. Japanese tech giant Toshiba has released first swappable camera modules for the soon to be released Google's homegrown Project Ara modular phones.
Project Ara is Google's moon shot project which encourages heavy customization. Google will be selling just a basic frame and you will add or remove modules by adding and removing blocks. All you need to do is buy a basic frame from Google and add all other components according to your need.
Also read: Meet Smartphones of Future: Google's Project Ara Modular Phones
Toshiba has unveiled three camera modules for the Ara  handsets. This camera unit will be completely hosted on a swappable module which will make it easier for the users to upgrade the phone camera just by switching to an enhanced module.
The company has released three such camera modules for Project Ara phone. Out of these, two are rear-facing cameras of resolutions 13-megapixels and 5-megapixels. The third module is a front-facing camera of 2-megapixels resolutions. Toshiba showed off these designs of camera modules for Ara few days ago at the Modular Phones Forum.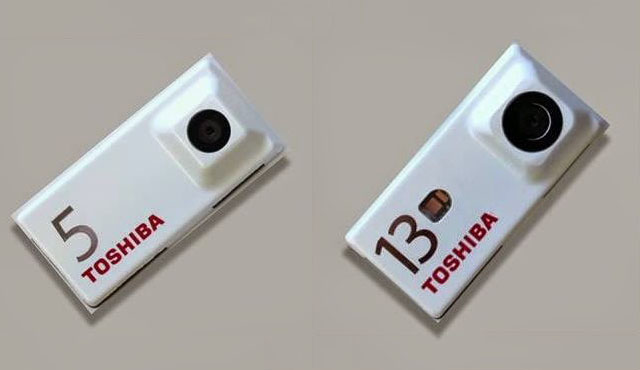 5Mpix Camera Module:
CMOS sensor: 5Mpixel, 1.4um, ISP integrated
Module size: 20mm x 40mm x 6.4mm
13Mpix Camera Module:
CMOS Sensor: 13Mp, CIS, 1.12um
Module size: 20mm x 40mm x 7.1mm
Shardul Kazi, Senior VP at Toshiba America, said at the Project Ara Developers Conference:
"We've been engaged in Ara program for more than a year now. Engagement started because of Toshiba's involvement in the standards committee of MIPI UniPro, and UniPro is a backbone of the Ara phone. So we know UniPro very well. To make developers life easier we developed bridges (two types of bridges and the switch chip), so module developers can use those chips and they don't need to learn about complexity of UniPro protocol."
Here's a video showing the working of the new 5MP prototype camera modules for Project Ara phones:
---
Are you going to buy a Google's Project Ara smartphone in near future? Tell us in comments!
Stay tuned for latest technology news from fossBytes.
---