How do you buy something that is not released yet? Apparently, /GroveStreetHomie did, and the best thing is that the retailer even let him walk away with the unreleased product.
Apart from the Pixel 3 devices, Google is set to release a bunch of other devices like Wireless charging gear, a new Pixelslate, Pixel Buds, and 3rd generation Google Chromecast.
Recently, the internet has been flooded with Google Pixel 3 leaks. Moreover, some people have already managed to get their hands on the unreleased version of Google Pixel 3 XL.
Now looking at Chromecast leak, it appears to me that the October 9th event is going to be boring with the lack of surprises — but let's hope that's not the case.
Let's get back to the important question — how did the Reddit user manage to grab the 3rd gen Chromecast?
The guy went to the Best Buy store to pick the Chormecast Ultra. While purchasing the product, the store's system couldn't scan it since the information about the device wasn't present in the system.
But the store decided to sell it anyway since the price was same as the 2nd gen Chormecast. Later, he uploaded pictures of the new device, comparing it with the 2nd generation Google Chromecast.
If you look at the images, both the devices have the same circular design housing an HDMI cable. However, the 3rd-gen Google Chromecast has ditched the magnetic connector that used to hold the HDMI cable on the top of the device.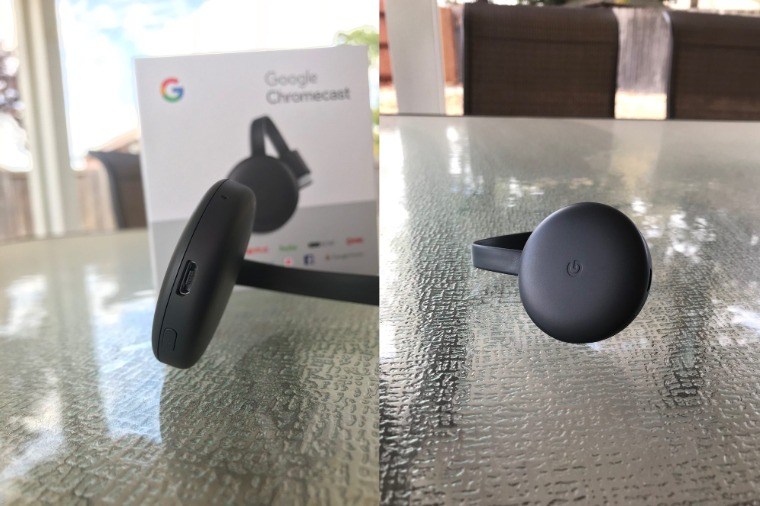 Other than that, the glossy plastic design has been replaced with a matte coating. It's also a bit thicker, and the Chromecast logo is now replaced with a "G" on the top. The Redditor also said that in order to run the device, an updated Google Home app is required which is not yet released.
Of course, there are rumors that this incident is a part of some massive Google PR stunt where the company is deliberately creating a fake image about their devices. And at the time of #TeamPixel event, it could come up something entirely else discarding all the previous leaks.