After a successful world premiere, the 2022 Hyundai Ioniq 5 finally made its way to America. However, due to a different market, the U.S bound Ioniq 5 will have a slightly different configuration.
Today, we'll highlight all those changes coming to the American variant of the Ioniq 5. We'll also discuss the recent partnership between Hyundai and Electrify America that allows 2 years of free DC fast charging for Ioniq 5.
Without any further ado, let's begin with the details.
America Bound Hyundai Ioniq 5 Specs
Hyundai Ioniq 5 is an upcoming electric CUV from the South Korean automaker. It will be the first electric car from Hyundai to be built on the new E-GMP platform.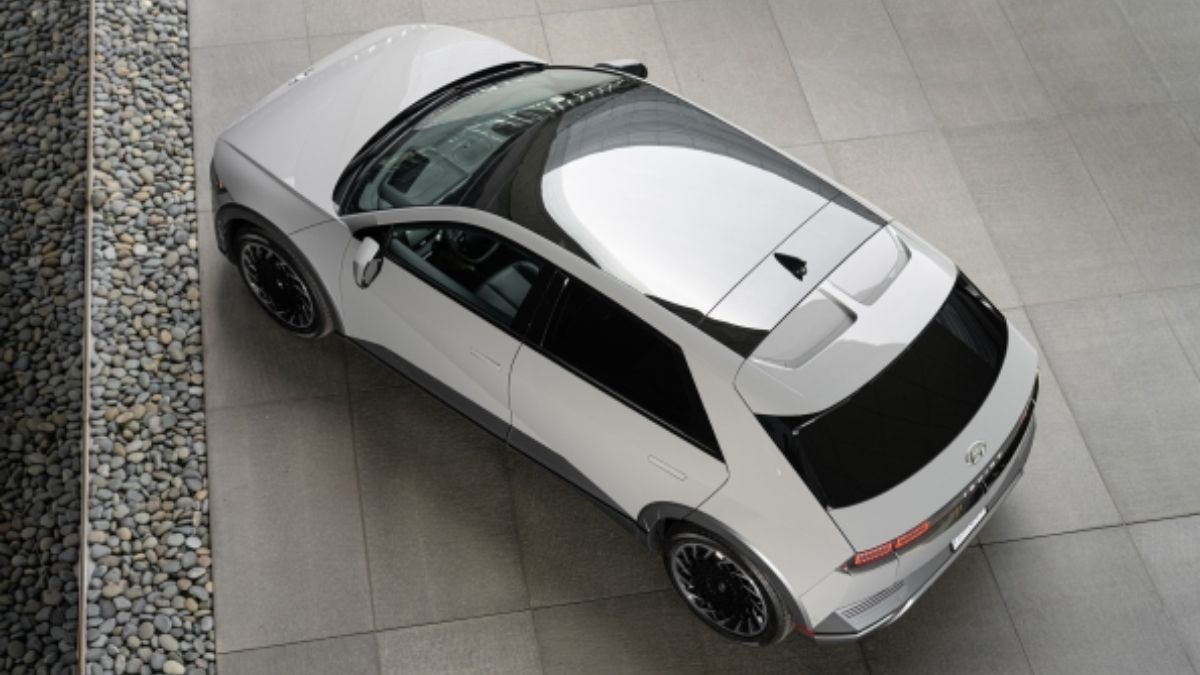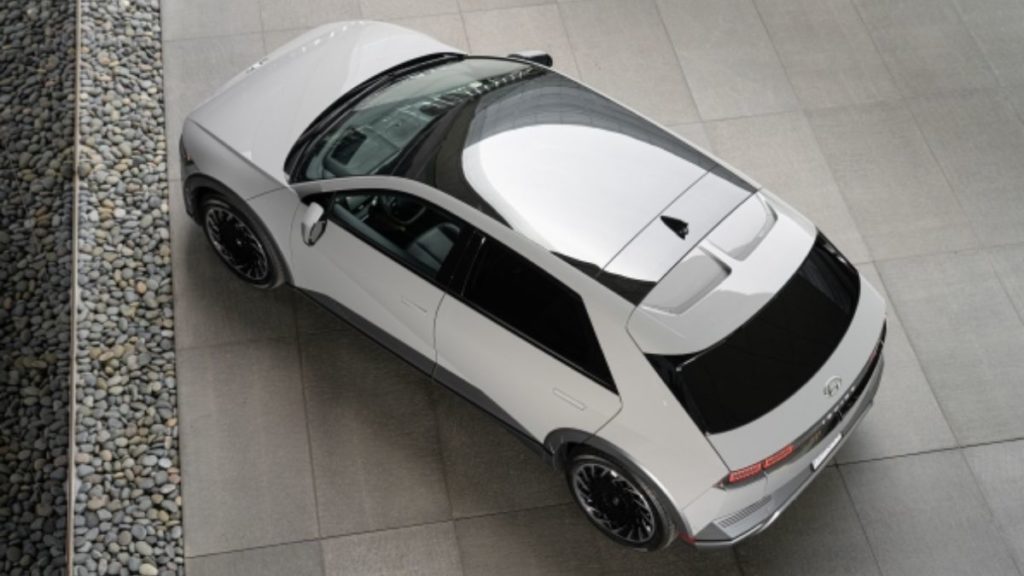 Although the American variant of Ioniq 5 will be slightly different, it'll have the same appearance, design, and features.
The major difference is of the battery pack due to which there will be variations in range, acceleration, and power output. Secondly, the American Ioniq 5 will have the advantage of free DC charging from Electrify America.
Battery Options And Electric Range
In other countries, Hyundai Ioniq 5 will be offered in two battery configurations: a 58 kWh and a 72.6 kWh pack. However, the U.S. model will have a single battery pack with a 77.4 kWh capacity.
Customers will be able to choose between a 77.4 kWh battery pack with a single motor RWD configuration or the dual motors AWD layout.
Speaking of the electric range, the single motor variant can provide a range of up to 300 miles whereas the performance-oriented AWD will have around 269 miles of driving range.
Performance
Due to a different battery pack, there are variations in the power output as well.
The single motor variant with an RWD setup is capable of generating 225 HP and 350 Nm of torque. In addition, it can accelerate from 0 to 60 mph in about 7.0 seconds.
On the other hand, the AWD with two motors is obviously more powerful. It can produce up to 320 HP and 605 Nm of torque. It's also a quicker variant with the ability to sprint from 0 to 60 mph in just 5.0 seconds.
Hyundai Ioniq 5 Will Get Free Fast Charging At Electrify America Stations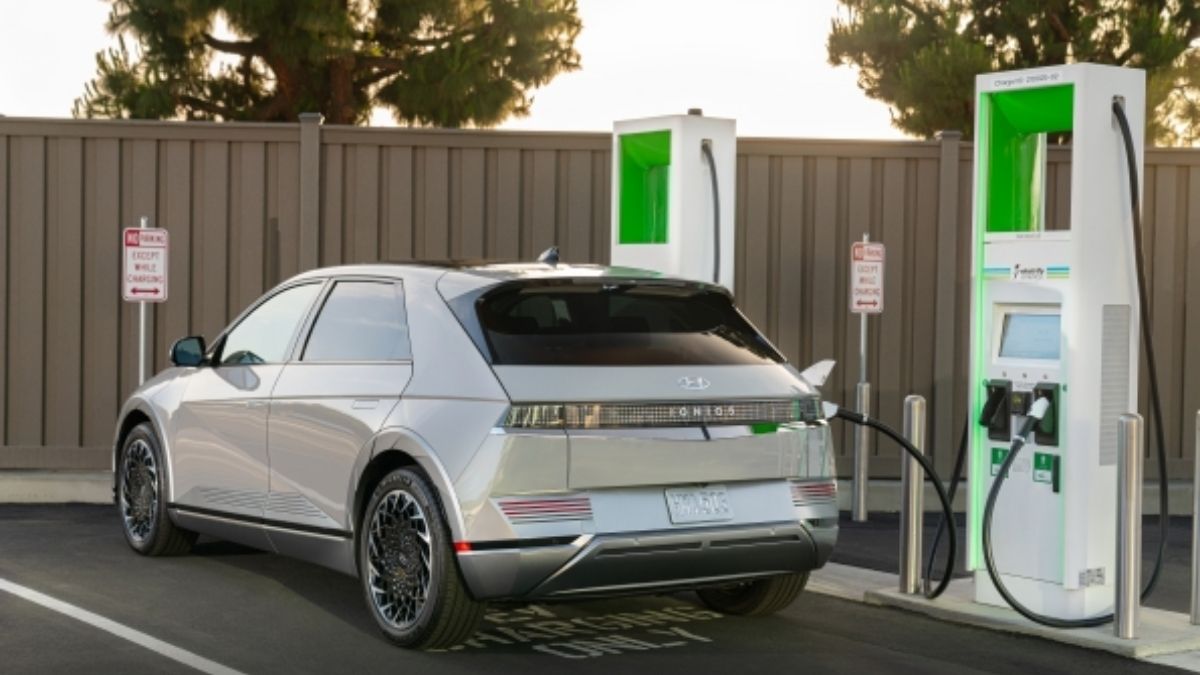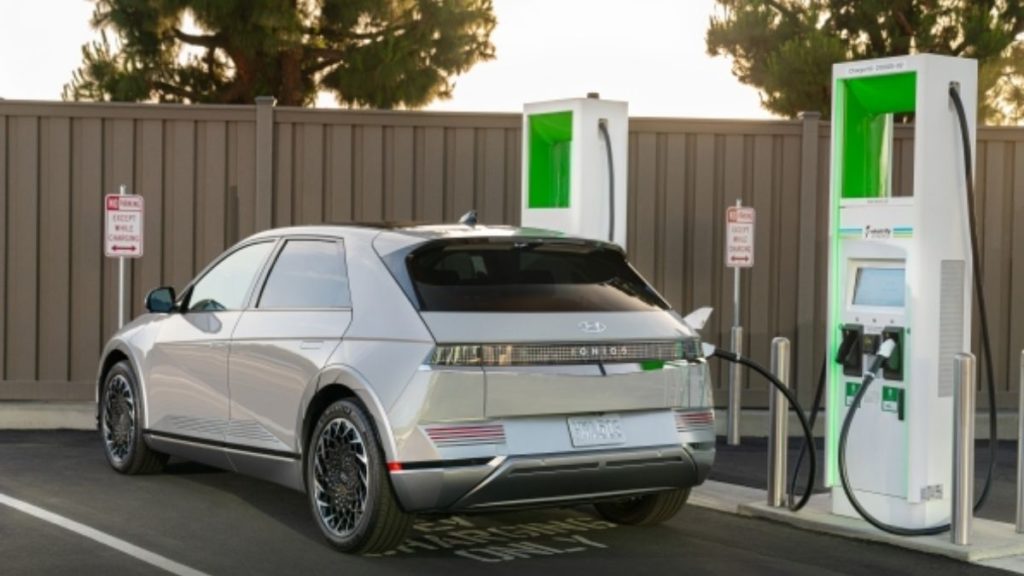 Yesterday, Hyundai announced its collaboration with Electrify America. This partnership will allow all Hyundai Ioniq 5 owners to avail the benefit of free DC fast charging for 30 minutes at any charging station of Electrify America.
The service will be offered for 2 years from the date of purchase.
Electrify America is the largest D.C. fast-charging network in the U.S., and it plans to expand its network to 800 charging stations by the end of 2021.
José Muñoz, president and CEO of Hyundai Motor America said, "In order to support our IONIQ 5 customers, we will continue to partner with Electrify America to provide convenient, ultra-fast charging stations across the country."
Hyundai Ioniq 5 is compatible with both 400 V and 800 V charging infrastructure and is the first electric car to have a multi-patented charging system.
Ioniq 5 can support up to 350 kW fast chargers and Electrify America is a suitable match for it as it has both 150 kW as well as 350 kW fast chargers at its station.
With a 350 kW ultra-fast charger, it can charge from 10 to 80 percent in just 18 minutes.
Price
Hyundai is yet to announce pricing for Ioniq 5. However, the price will be competitive as it will rival Tesla Model Y, Volkswagen ID.4, and the likes.
What are your price predictions?