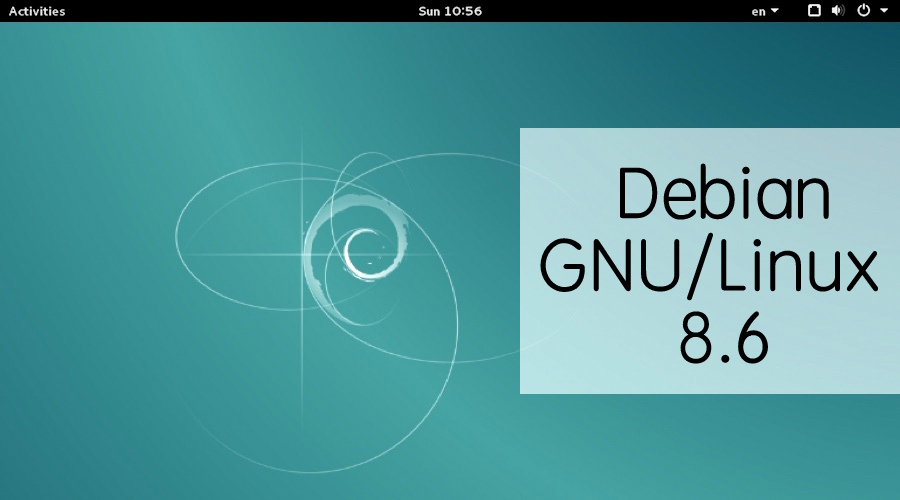 Short Bytes: Debian GNU/Linux 8.6, the sixth maintenance update of stable Debian 8 'Jessie', has arrived. The existing Debian users need to perform the upgrade to grab the numerous updated packages and security updates. This version arrives ahead of the next year's anticipated Debian 9 'Stretch'. 
T
he Debian Project has announced the
release of the sixth update
of its stable distribution Debian 8 'Jessie'. This Debian GNU/Linux 8.6 update chiefly brings security updates to this stable Linux distribution and fixes the bugs reported by the users.
It should be noted that this release doesn't include any new version of Debian 8. Instead, it comes with improvements and package updates. So, if you are running the previous installation, simply perform an update via an up-to-date Debian mirror. This will update the outdated packages to their latest versions.
The Debian GNU/Linux 8.6 stable update brings important corrections to packages like apache2, debian-installer, glibc, openssl, wget, and a lot more.  The release also brings security updates to numerous packages like nginx, drupal7, samba, gimp, openssh, gnupg etc.
The Debian Project mentions that mariadb-10.0 failed to build on the powerpc architecture. However, it has been included in this point release to allow the quicker release of a security bug. The developers expect to deliver the fix later via 'jessie-updates'.
From Debian 6.8 release, two packages–minit and trn–were removed. While minit faced the flak as it was unmaintained, trn got replaced by more secure trn4.
The complete Debian 6.8 changelog can be found here on Debian's website. If you are willing to install Debian 8.6 'jessie' right now, you can find the stable images here.
Did you find this article helpful? Don't forget to drop your feedback in the comments section below.
Also Read: Should I Call It Linux Or GNU/Linux?