At an event held in China, Xiaomi unveiled the next version of its Android ROM — MIUI 10 — along with the launch of new smartphones variants: Mi 8, Mi 8 Explorer Edition, and the Mi 8 SE.
The latest version of MIUI comes with some major design changes and new features. This update will bring performance improvements, several AI-based features and take advantage of the full-screen bezel-less displays. So let's take a look at all new features in MIUI 10.
What's new in MIUI 10?
AI Portraits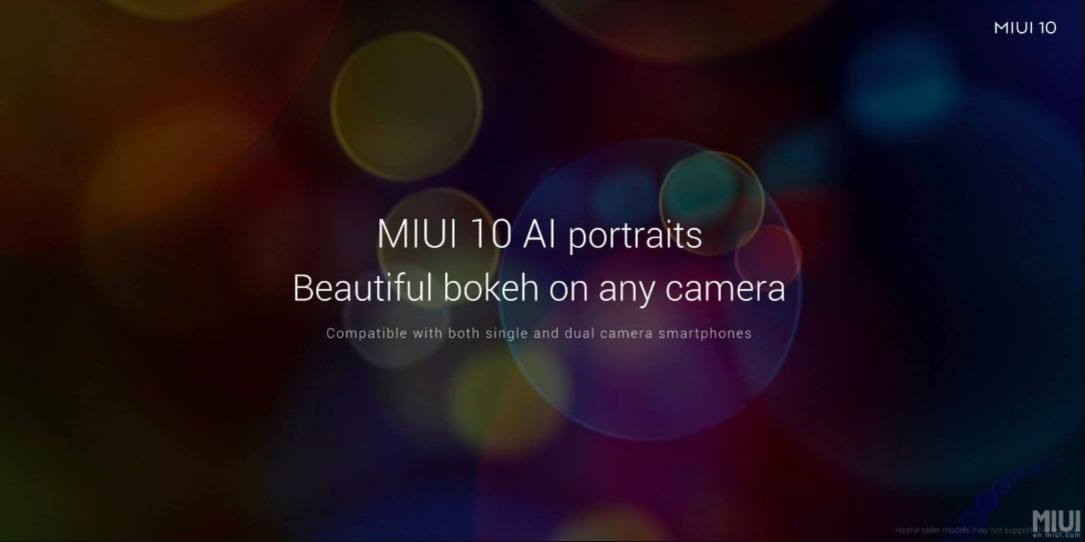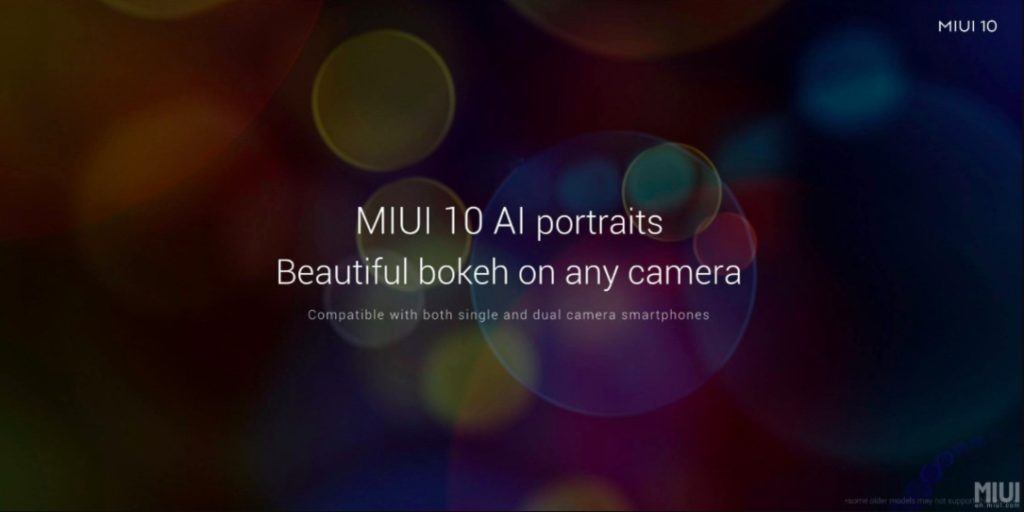 Bokeh effect in portrait mode has become quite popular. So Xiaomi has seized this opportunity to bring an interesting AI portrait mode feature. Instead of relying on the hardware, AI will be used to bring portrait mode to several smartphones and work well on phones without dual cameras.
AI Preload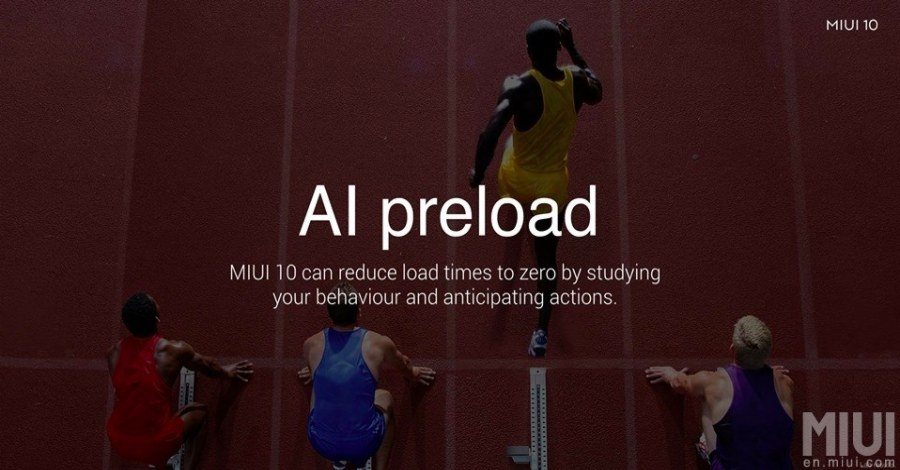 As the name suggests, artificial intelligence will be used to improve performance by analyzing app usage of user and preload the apps according to it. The company says this feature would reduce app loading times up to zero in some cases.
New Recent Apps Menu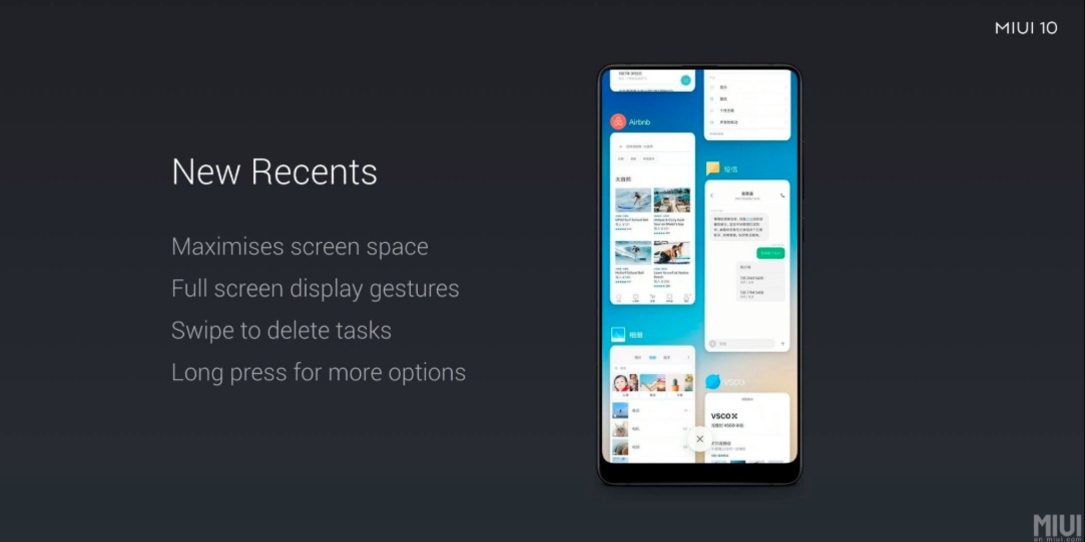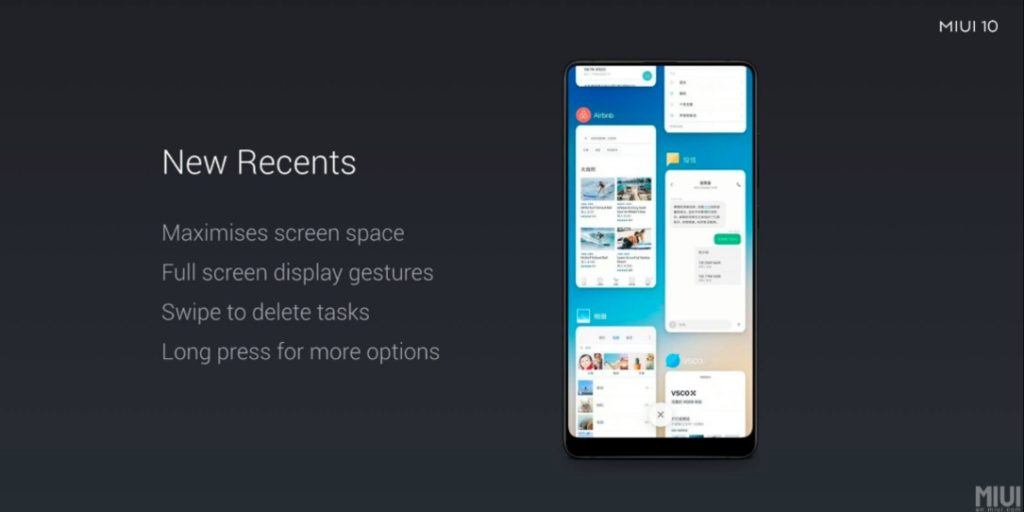 The recent apps menu has been redesigned to utilizes the high screen-to-body ratio and display more apps on the screen at once through a 2×2 app list.
Navigation Gestures
Recent apps menu will also support full-screen gestures and allow users to delete tasks by swiping and long pressing would display more options.
Driving Mode
The latest version of MIUI will also include a brand new car mode to help in navigation. This mode will optimize the layout of the phone screen to minimize distractions and help users navigate better while driving. Users will be able to use voice commands to change the route, reply to instant messages and answer incoming calls too.
Inbuilt support for Mi Home devices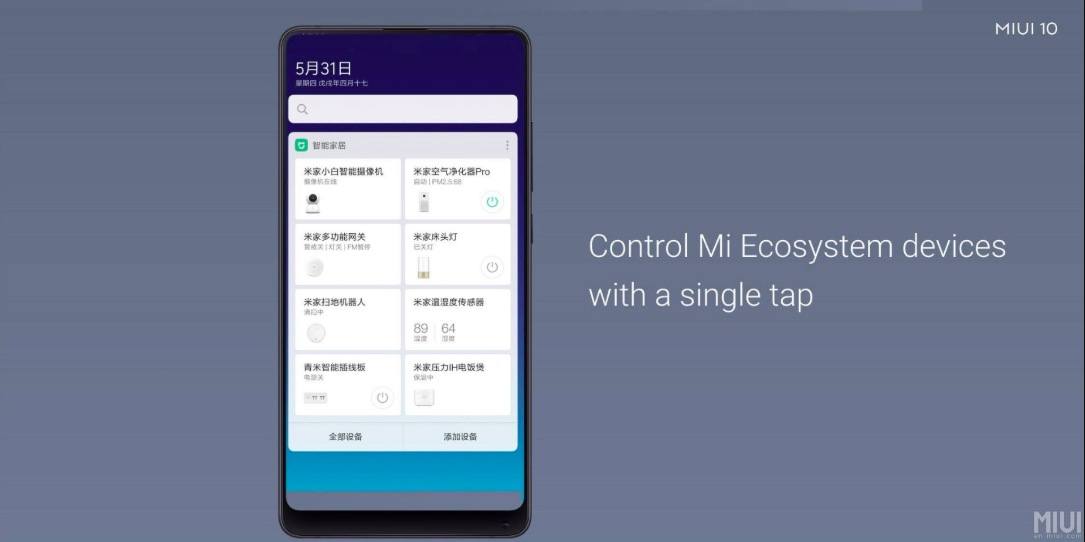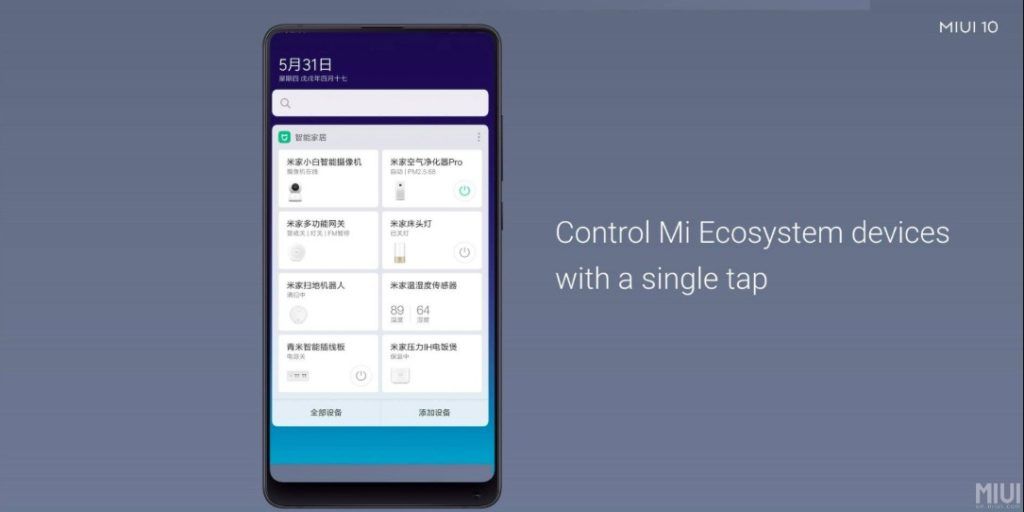 With MIUI 10, Mi Ecosystem devices can be directly controlled by users as the inbuilt support eliminates the need for a secondary app.
MIUI 10 update – Eligible devices
Several new and old devices will be receiving the MIUI 10 update. So check out this list to know whether your Xiaomi smartphone will receive the new MIUI update.
China Developer ROM (closed beta)
June 1st
Mi 8, Mi MIX 2S, Mi MIX 2, Mi MIX, Mi 6X, Mi 6, Mi 5, Mi Note 2, Redmi S2, Redmi Note 5
China Developer ROM (public beta)
Late June
Mi 8, Mi MIX 2S, Mi MIX 2, Mi MIX, Mi 6X, Mi 6, Mi 5, Mi Note 2, Redmi S2, Redmi Note 5
Late July
Mi Note 3, Mi 5X, Mi 5c, Mi 5s, Mi 5s Plus, Mi 4, Mi 4c, Mi 4S, Mi Max 2, Mi Max, Redmi 5, Redmi 5A, Redmi 5 Plus, Redmi 4, Redmi 4A, Redmi 4X, Redmi 3S/Redmi 3X, Redmi Pro, Redmi Note 5A, Redmi Note 4 Qualcomm/Redmi Note 4X, Redmi Note 4 MTK, Redmi Note 3 Qualcomm