If you follow stuff related to EA Games, you must know about the infamous Reddit comment the company posted two years ago. Now, the same comment has gained the company a position in the Guinness World Records 2020.
A downvoted comment in the Guinness Book?
As per a post by a Reddit user Amasha, a Reddit comment by the EA (Electronic Arts) Community Team related to the 2017 Star Wars Battlefront II game has earned the title of the 'most downvoted comment on Reddit.'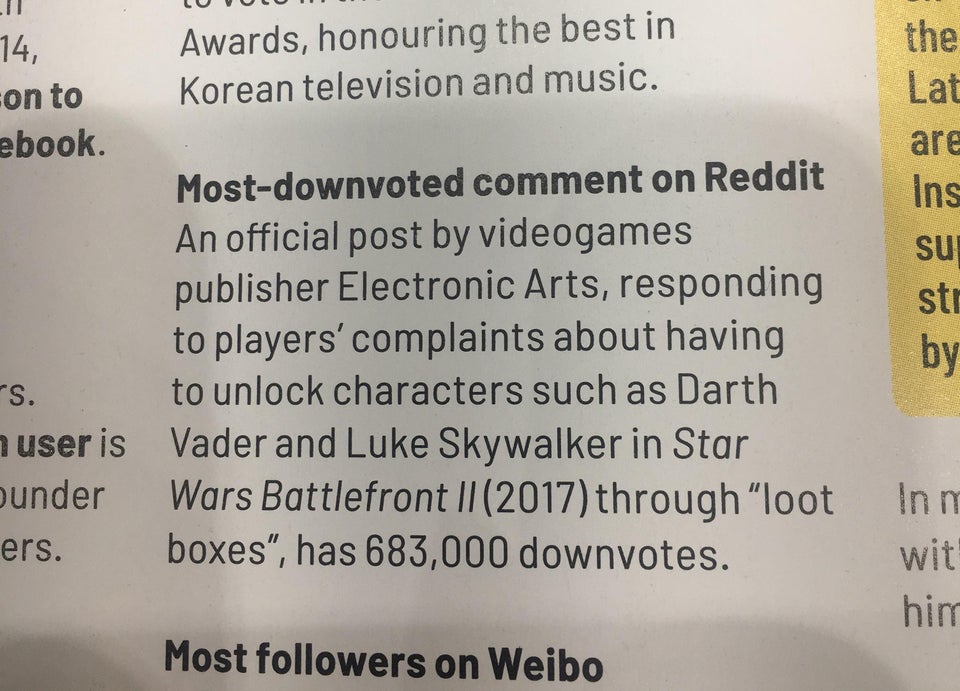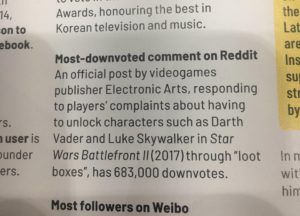 The Reddit comment received a total of 683,000 downvotes, leading to a lot of criticism from Reddit users.
Why the huge number of downvotes?
To refresh your memory (back in 2017), the Star Wars Battlefront II (by EA Games) made its entry and got hit by criticism due to the 'loot boxes' feature of the game. 
The feature forced users into unlocking various characters in the game, which was not liked by the users.
Loot boxes became the hated element of the game as the feature led users into shelling out unnecessary money even when they had already paid for the game.
Responding to the negative response the loot boxes got, EA Games officially posted on Reddit addressing complaints about the loot boxes feature.
Here's a look at the 'most downvoted Reddit comment':

To clear the air, the Reddit comment was indeed the most downvoted one, as the second most downvoted comment gained only 88,906 downvotes, which is way less.
Not sure if this is a moment to celebrate or feel bad about for the EA Games!