SSC Tuatara is now the fastest production car globally, with an average top speed of 316 mph (508 kmph). This American hypercar raced against the wind with lightning speed to make this record. The title was previously held by Swedish supercar Koenigsegg Agera RS in 2017 with a record speed of 277.9 mph (447.2 km/h).
The record was made under the custody of professionals from Guinness. Oliver Webb, a professional racer from the UK, set this record at an open stretch highway near Pahrump, Nevada. He completed two runs, one in the direction opposite to wind with a speed of 301.07 mph and 331.15 mph, while along the direction of the wind.
This led to an average speed of 316 mph (508 km/h). Furthermore, Webb said the car could go even faster and he drove as fast as he could within his comfort level. If he had pushed it a bit more then the figure could have been slightly better.
Other than this, Bugatti Chiron Super Sport also holds a record top speed of 304.77 mph (490.47 km/h), but it is only for one direction.
SSC Tuatara: Fastest Production Car In The World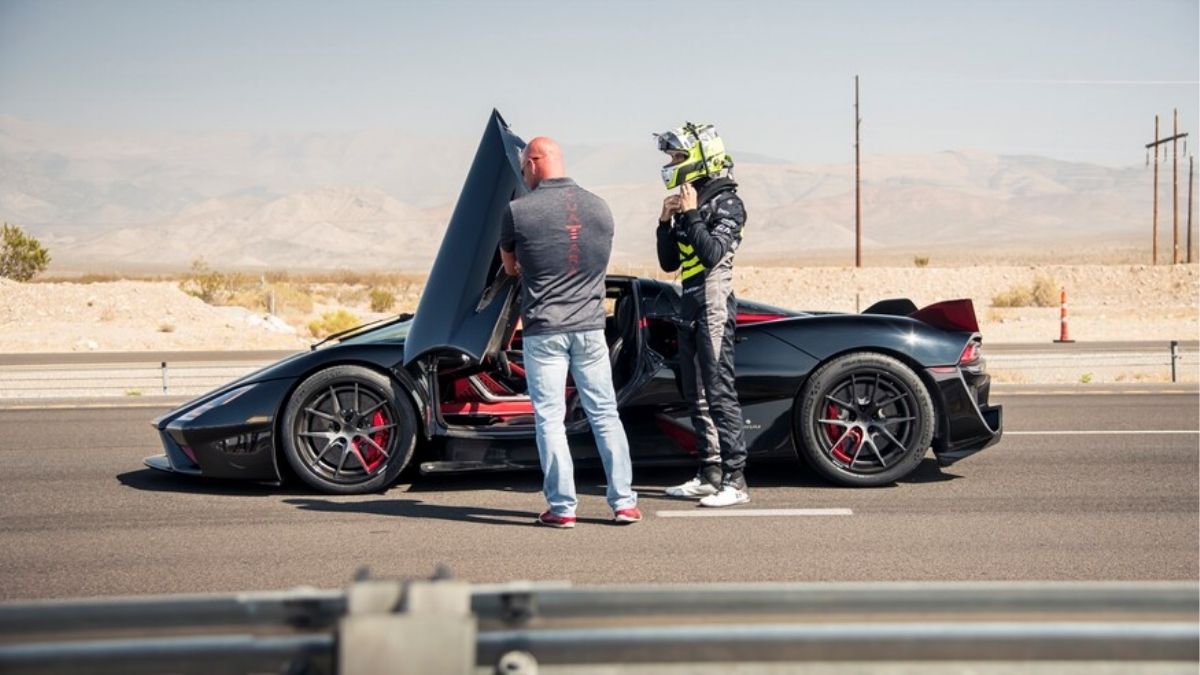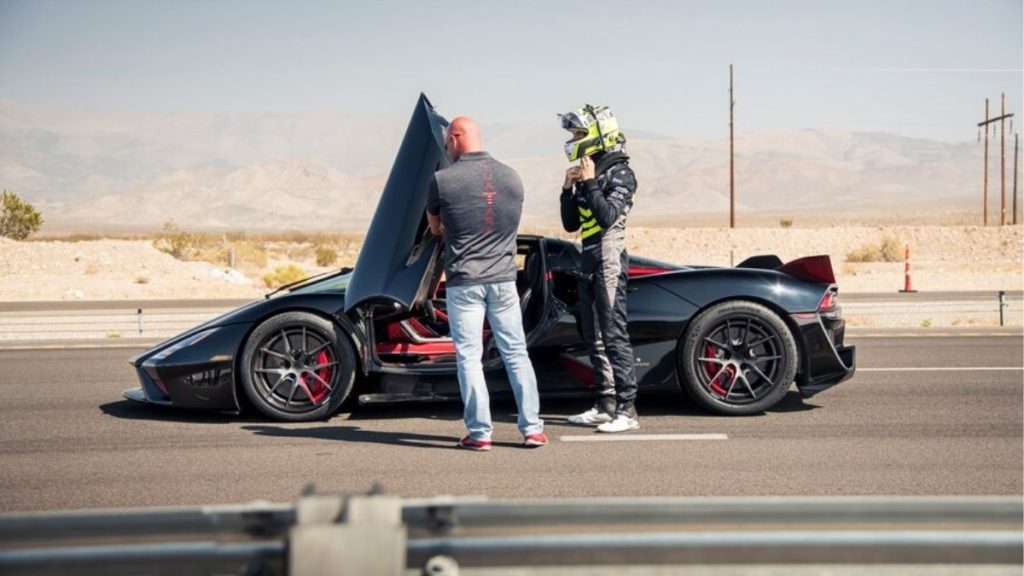 Tuatara is a hypercar from the sports car manufacturer SSC North America based in Washington. Under the hood, the automaker has provided a twin-turbo 5.9-liter V8 engine capable of producing up to 1726 BHP and 1735 Nm of torque using racing fuel E85.
However, using the 91 Octane fuel, the maximum power output reduces to 1331 BHP. The hypercar has an impressive drag coefficient of 0.279. As of now, the company plans to build only 100 units of the SSC Tuatara.
Also Read: Koenigsegg Jesko: Fastest Production Car To Come In The Future.
Koenigsegg Was Planning To Break Its Own Record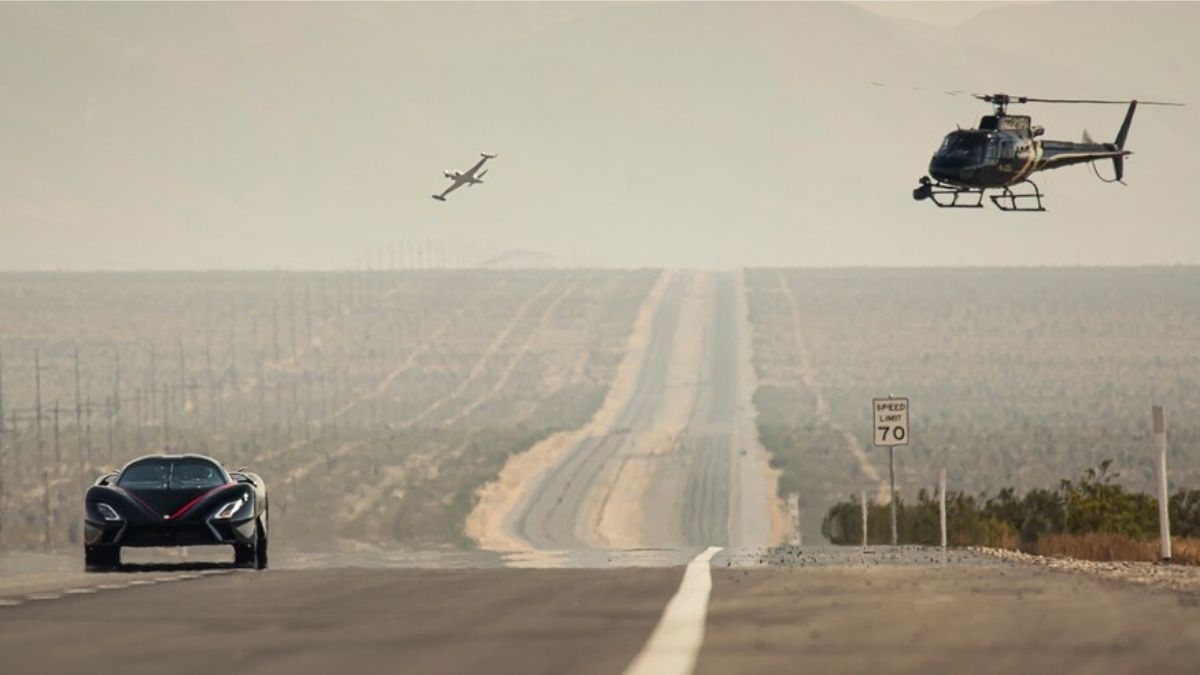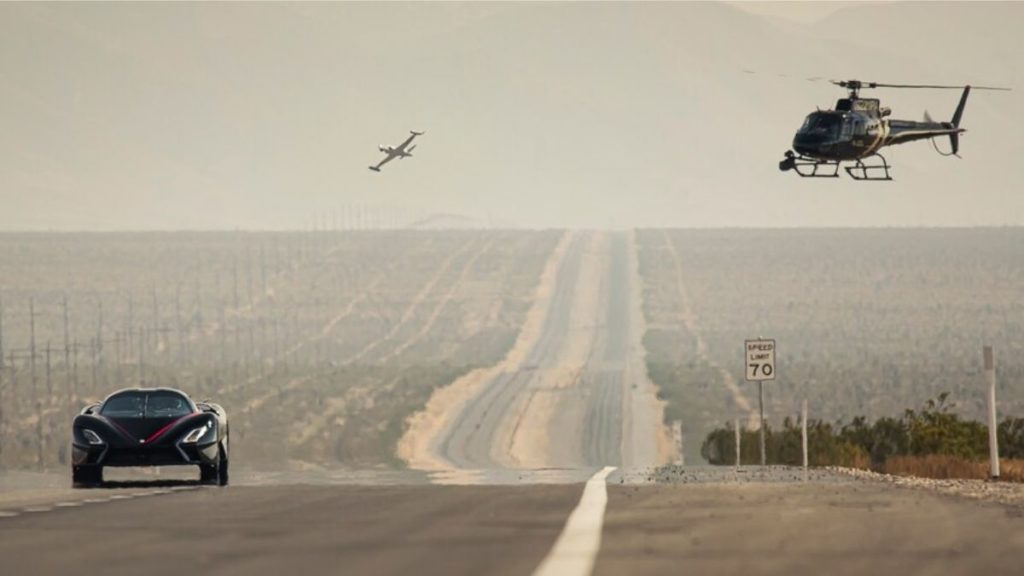 As we can see, SSC Tuatara snatched the crown of the fastest production car from Koenigsegg. However, earlier this year, Koenigsegg announced their upcoming hypercar Jesko will be the fastest production car ever. In addition, the automaker said it will have a top speed of over 500 km/h.
Since SSC Tuatara already did what Koenigsegg was planning to do, it will be very interesting to see what the Swedish brand comes up with.
What do you guys think about this? Do share your views in the comments section below.