Koenigsegg announced that it'd make its fastest car to date known as Koenigsegg Jesko. The car was revealed last year for the first time at GIMS 2019 (Geneva International Motor Show).
Very recently, the company announced that the top speed of Koenigsegg Jesko will surpass any production car ever made. It means the vehicle will be faster than Bugatti Chiron Supersport, which holds the crown of the fastest car at a speed of 304.77 mph or 491 kmph.
The track-version, Koenigsegg Jesko, comes with a massive spoiler that distorts its drag coefficient. However, Koenigsegg Jesko Absolut maintains a low drag co-efficient of 0.278 Cd.
The supercar is named after the father of the company Jesko Von Koenigsegg.
Back in 2017, Koenigsegg Agera RS became the fastest production car with a two-way average top speed of 278mph (447kmph) and 285mph in a straight line.
Koenigsegg Fastest Car (Koenigsegg Jesko Absolut)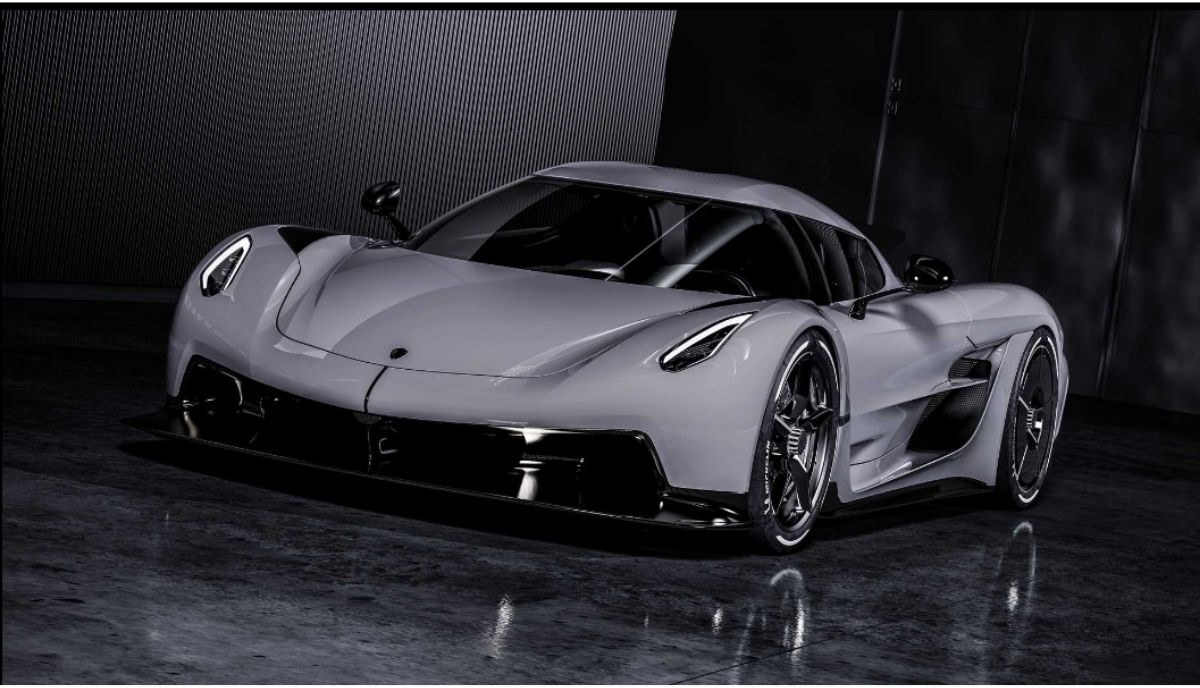 Despite the shutdown of GIMS 2020 due to the Coronavirus outbreak, the motor show still got its grip among automotive enthusiasts via live streams.
Let's talk about the powerhouse of this hypercar.
Engine
At its heart, the supercar will have a re-designed aluminum 5.0 Liter twin-turbo V8 engine. The engine can produce around 1280 HP runs on standard fuel, whereas, on E85, it can churn out 1600 HP and a peak torque of 1500 Nm. The total weight of the engine is around 189 kg.
The power machine meshes with a Light Speed Transmission (LST). Koenigsegg Jesko Features a 9-speed multi-clutch transmission that can shift gears in virtually zero time.
The company claims that after the dual-clutch transmission, it is the best clutch technology so far.
Aerodynamics, Design, And Weight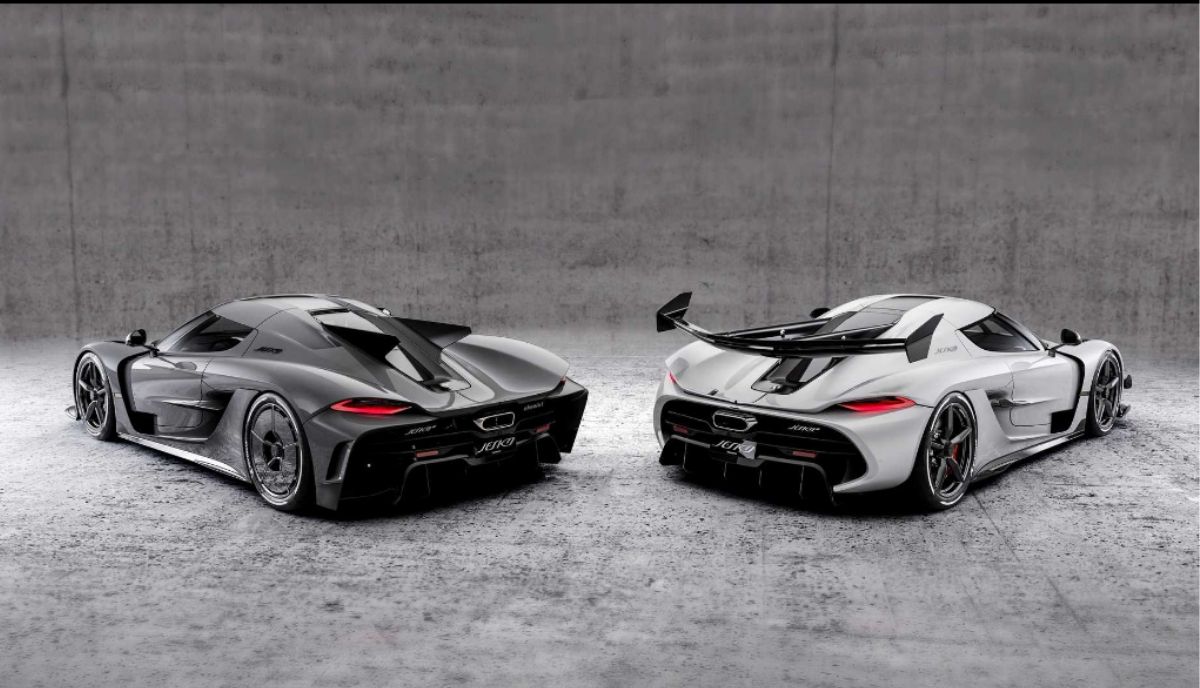 No matter how good Regera RS sounds, aerodynamically, there is always scope for improvement. Koenigsegg Jesko is the successor to the iconic Agera. It comes with a new fighter jet-inspired rear wing, a new front splitter, and rear diffuser.
With improvements in design, these advanced aerodynamics can have 1000kg of downforce, ensuring the inevitability of a blistering performance when the car finally hits the track.
In the case of Jesko Absolut, the massive rear wing is removed to reduce the drag and downforce. It also incorporates minor changes aimed at achieving higher top speeds.
Furthermore, the all-new Active Rear Steering enables faster cornering, better maneuverability, comfortable steering, more traction, and a boost of confidence.
The Swedish automaker is famous for its 1:1 power-to-weight ratio of its cars. Well, this time, it's quite confusing, the vehicle has an overall weight of 1320 kg. On the other hand, we have two power outputs of 1280 HP and a 1600 HP.
So far, there is still no official road testing of the vehicle. The company has not revealed, even hypothetically, what its top speed and 0 to 60 mph timing will be. However, Koenigsegg intends to be the fastest production supercar ever.