Proprietary Windows Fluent Design has always enchanted Windows 10 users. Now stunning design changes are materializing on the Start Menu as well.
In the latest Windows 10 19H1 Build for Fast Ring users, Microsoft has brought that  subtle design change to the Start menu. It has polished up its power and user menus, and added icons for easier identification.
If you are part of the Insider Program and you have installed the latest Windows 10 18290 Build, you will be able to see the changes in the power menu at sign-in screen as well.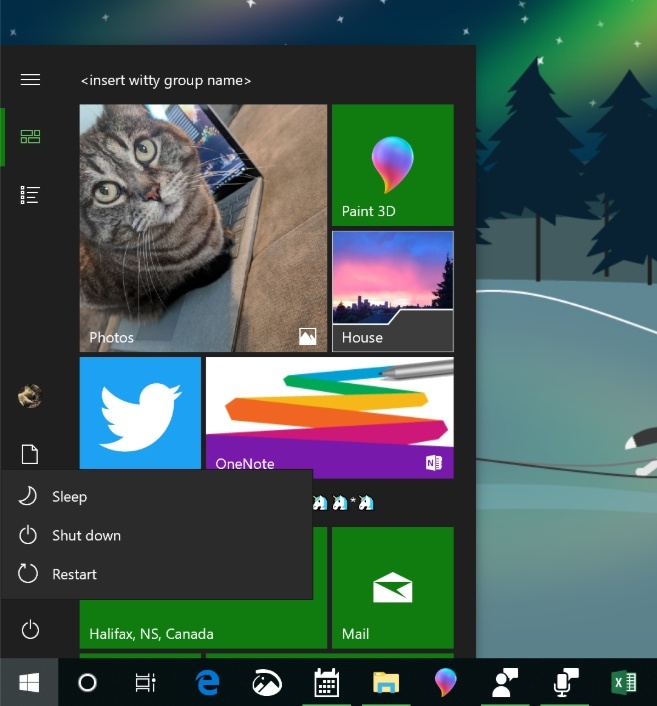 Apart from this, Microsoft has also updated the mic icon functionality that we first saw in the Insider Build 18252. Earlier, where you had to click the icon to know which app is using Microphone, now you have to hover over it. Also, now clicking it would open the Microphone Privacy settings.
With the new Insider Build, Microsoft has added a light theme to Cotana and updated the overall search experience. The landing page is also a bit changed.
A pattern that all the Windows 10 19H1 Insider build are following is frequent updates to Windows Search and Cortana. In the Build 18267, we saw an Enhanced Mode in Windows Search Index that added the ability to search all files and folders for search queries.
Previously, we saw a rumor floating around that Windows will be separating Cortana from Windows Search.