Apple added a new piece of hardware on the latest iPhone 11, Pro, Pro Max that will let them talk to Apple's upcoming (rumored) Tile-alternative. These tiny tags can us help find usually forgettable items like keychains, wallets, etc.
However, the company just gave a small mention of the U1 chip while displaying the iPhone 11 Pro features on the gigantic display.
So, what's the technology that powers Apple's new U1 chip? Also, there is more to U1 than just powering Apple tags.
What is Ultra Wideband?
The term Ultra Wideband (UWB) is used to refer to the radio waves – just like the ones that power 5G and Bluetooth – that work over a short-range but provide a high bandwidth communication between devices.
What this means, for instance, a U1-compatible iPhone can precisely detect an Apple tag, and both the devices can talk to each other without losing much power. All in all, you can think of it as a tiny GPS-system that works inside your home.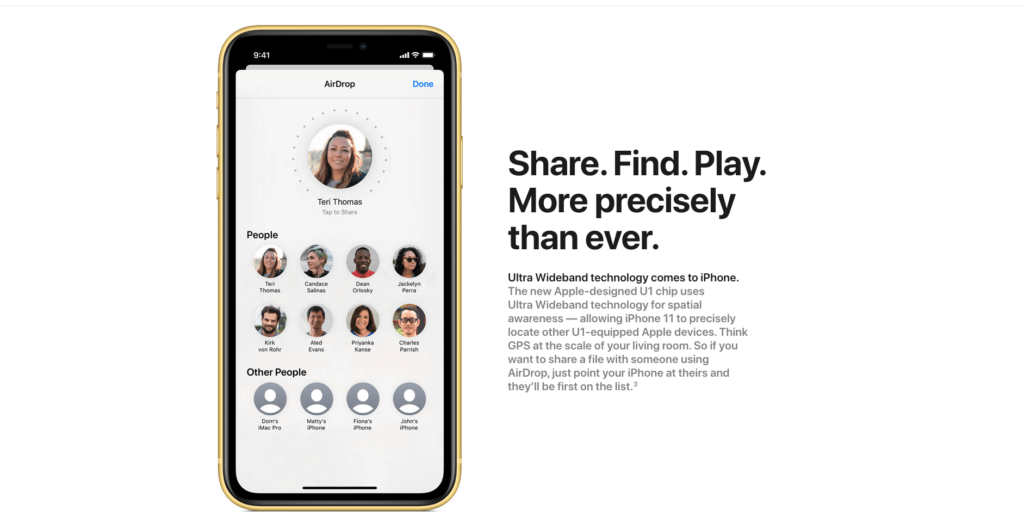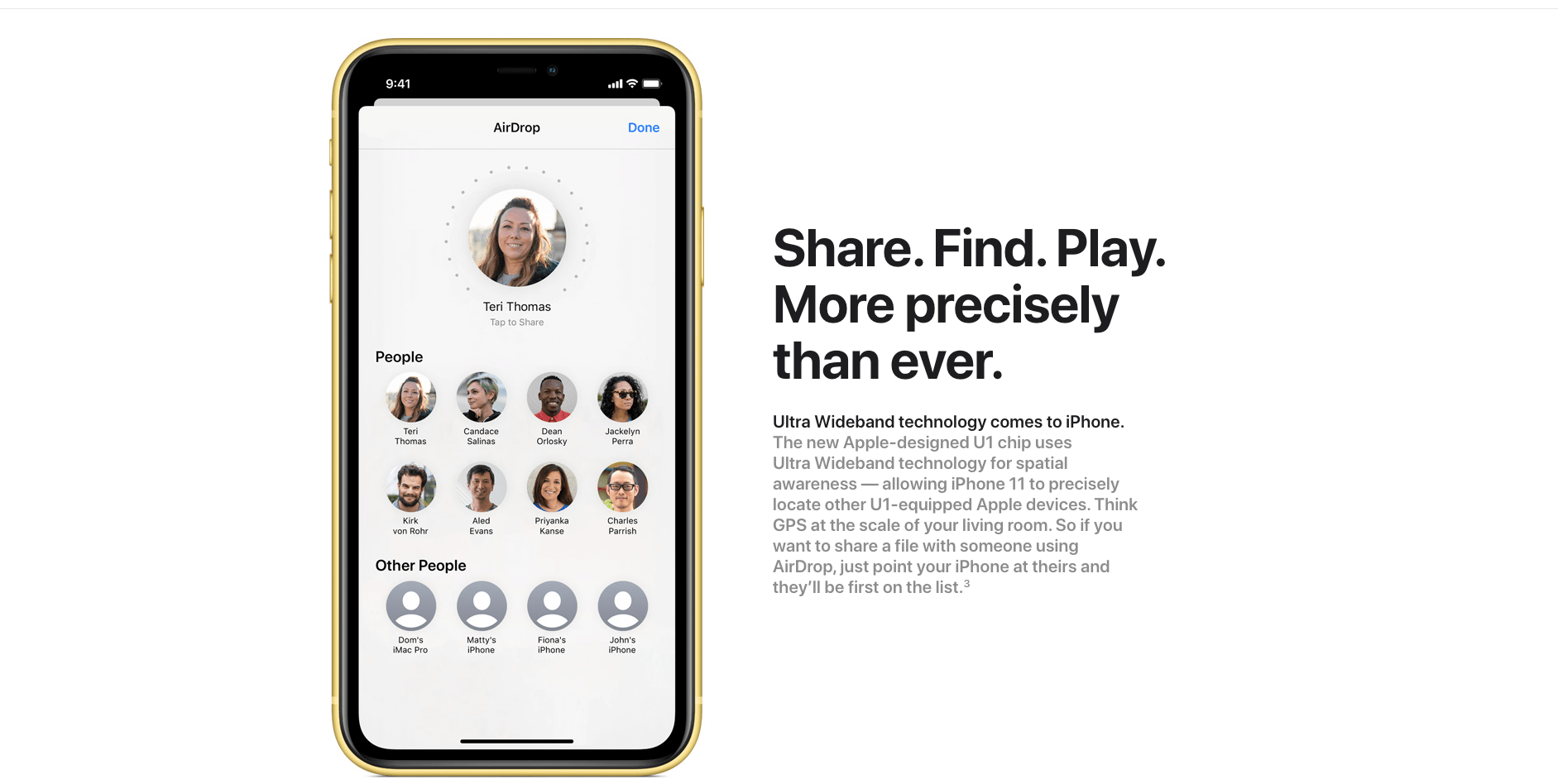 Now, why it's called Ultra Wideband is because of the fact that the data it transmits is spread over a wide frequency bandwidth which is usually greater than 500MHz. Still, it doesn't mess with signals of a cellular network and can live in harmony with other radio wave technologies including WiFi and Bluetooth.
What is Apple doing with the UWB and U1 chip?
While there were strong rumors, during the iPhone event, Apple didn't spill a single word about their Tile-like tracking tags.
Right now, Apple is using the U1 chip to make the AirDrop file transfer even faster and more futuristic. The U1 chip adds spatial awareness capabilities to Apple devices allowing them to accurately detect other U1-compatible devices in their surroundings.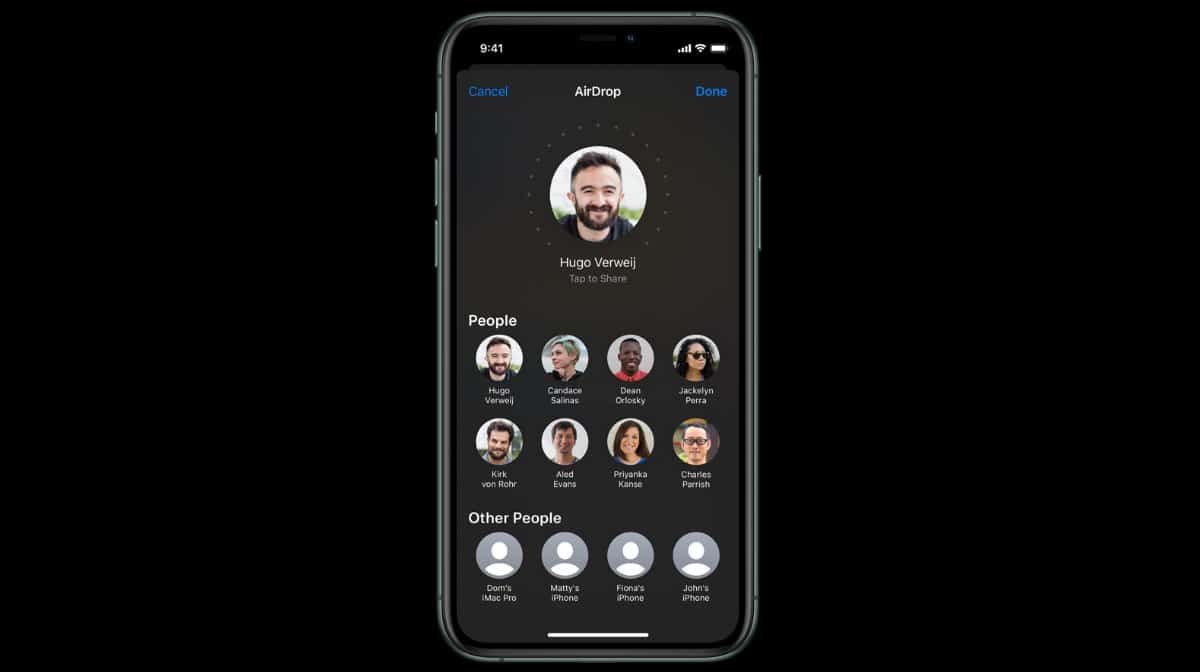 In Apple's own words, when you point your iPhone towards another person's iPhone, that person shows up at the top of your AirDrop sharing list. But, of course, you need the iOS 13.1 update to get it to work.
Tell me more about UWB-based devices
A UWB-based tag can be used as a great indoor tracking device as it can help you pinpoint the location more precisely than a GPS-based tracker.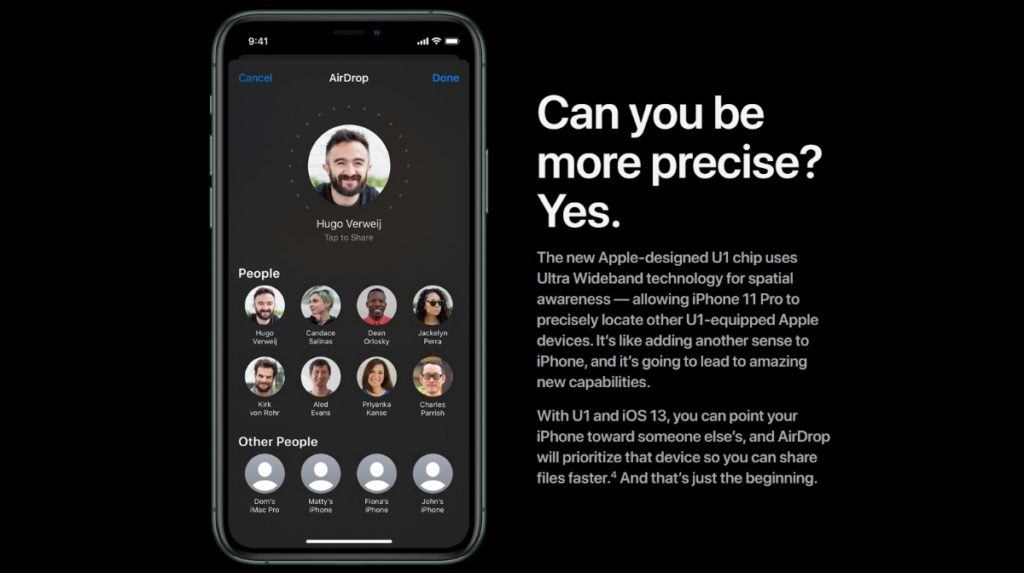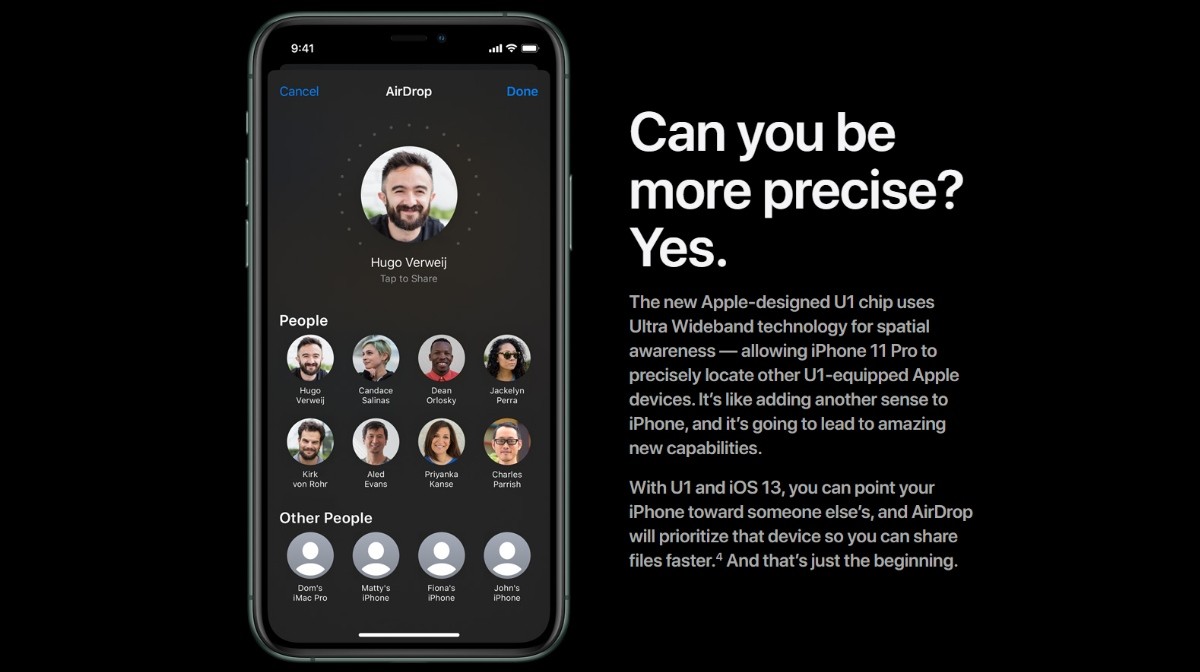 But it only covers a shorter range? You'd ask. UWB makes up for it by creating a mesh network of devices. So, if you want to find one of your trackers that is not in your immediate vicinity, the tracker can contact your smartphone by hopping information over other UWB-based devices nearby.
It's somewhat similar to what happens in the case of the mesh WiFi network.
Anyway, it remains to be seen what Apple's implementation of UWB-based trackers would look like.