Apple has announced its 2019 iPhone lineup — iPhone 11, iPhone 11 Pro and iPhone 11 Pro Max. iPhone 11 Pro and Pro Max succeed iPhone Xs and Xs Max, respectively. While the screen-size is still the same, Apple has added a triple camera system on the back.
iPhone 11 Pro And iPhone 11 Pro Max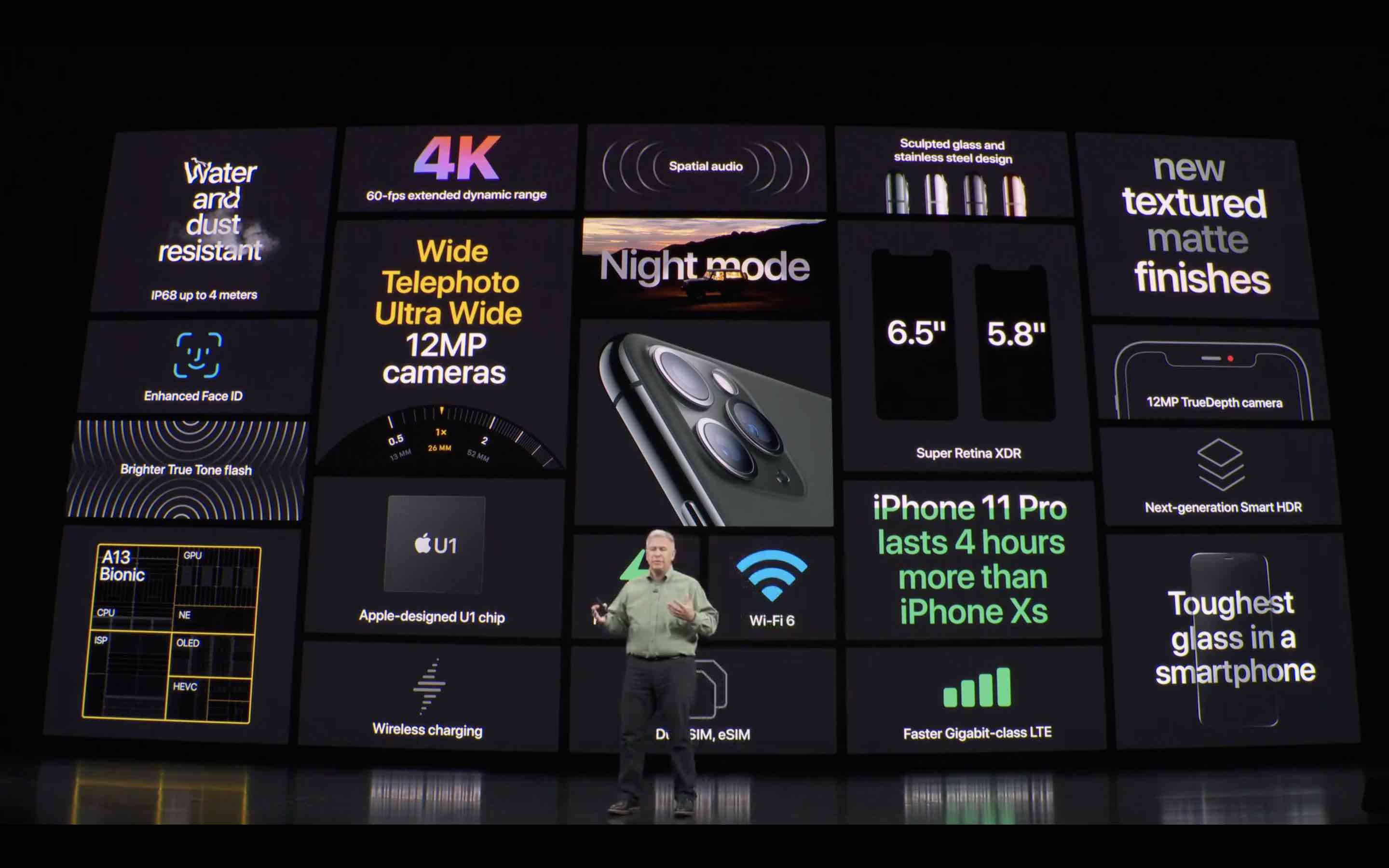 Powered by Apple A13 Bionic, iPhone 11 Pro and Pro Max feature Super Retina XDR display which is a combination of Dolby Vision and Dolby Atmos. iPhone 11 Pro features a display of 5.8-inches, whereas Pro Max retains iPhone Xs Max's 6.5-inch display.
Apple has also finally included 18W fast charger in the box. Moreover, the Cupertino-giant has said that iPhone 11 Pro will last four hours more than iPhone Xs.
In the camera department, both the iPhones have an extra ultra-wide-angle camera with f/2.0 and 120-degree field of view.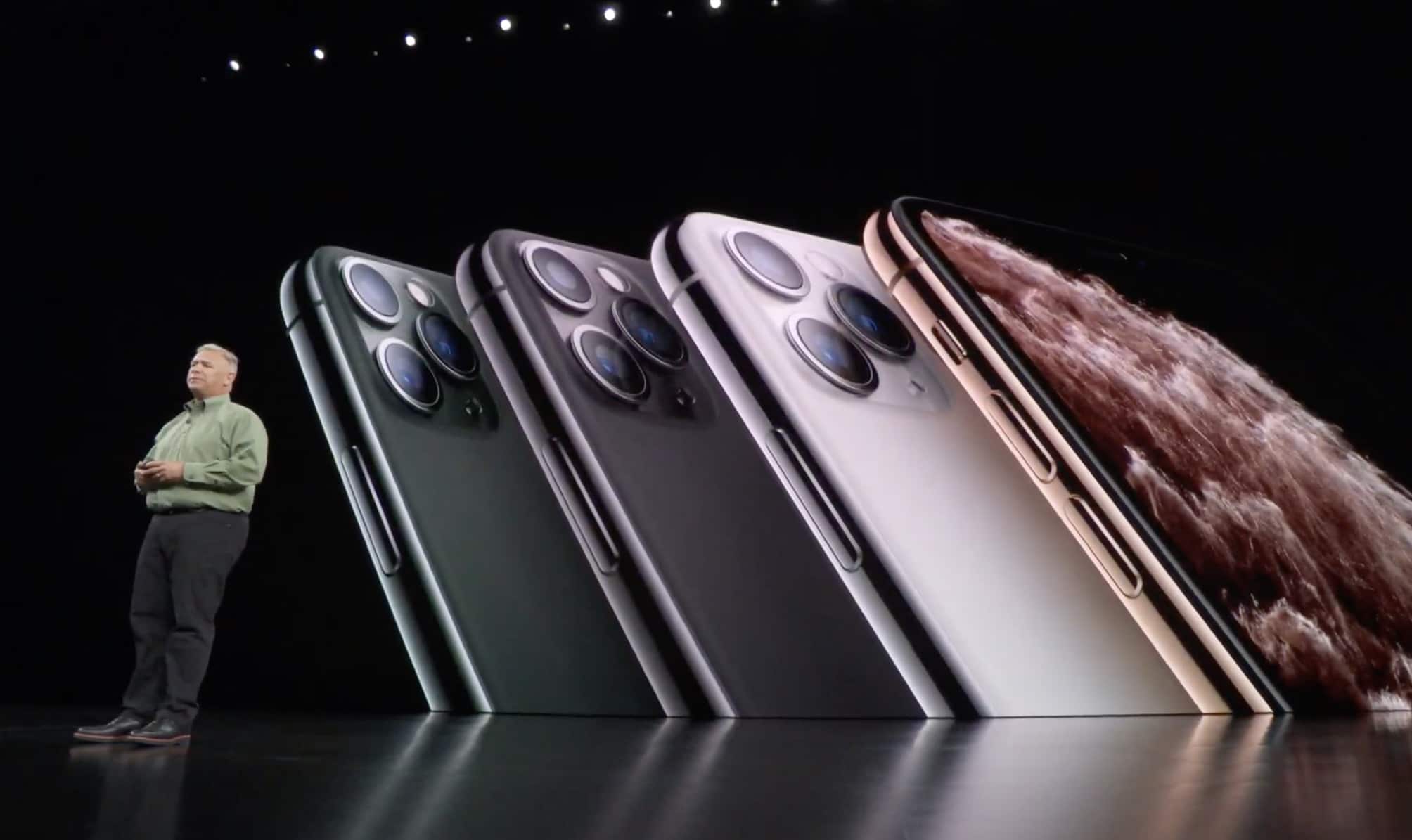 A new feature called Deep Fusion has been added which is, basically, computational photography. The feature uses machine learning to combine nine images – four short images, four secondary images and one having long exposure – into a single image.
New iPhone 11 Pro starts at $999 and iPhone 11 Pro Max will be available at $1099.
Apple has added new hue options in both the iPhones – Midnight Green, Silver, Space Grey, and Gold.