It's always interesting to see ICE cars drag racing against electric cars. The scene gets even more exciting when we have a Tesla car representing the EVs. Today, we came across a similar race in which a modified Audi RSQ8 went against Tesla Model X P100 D and Lamborghini Urus on a drag strip.
Recently, YouTube channel DragTimes organized an event featuring these three impressive SUVs in action. DragTimes is a racing channel where its chief Brooks Weisbalt organizes drag races for entertainment purposes.
In his recent video, Brooks tested a modified Audi RSQ8 against stock Lamborghini Urus and Tesla Model X P100D.
Here's a quick overview of all the cars participated in the show.
Also Read: Tesla Model X Vs Audi e-tron: Most Anticipated Race
Tesla Model X P100D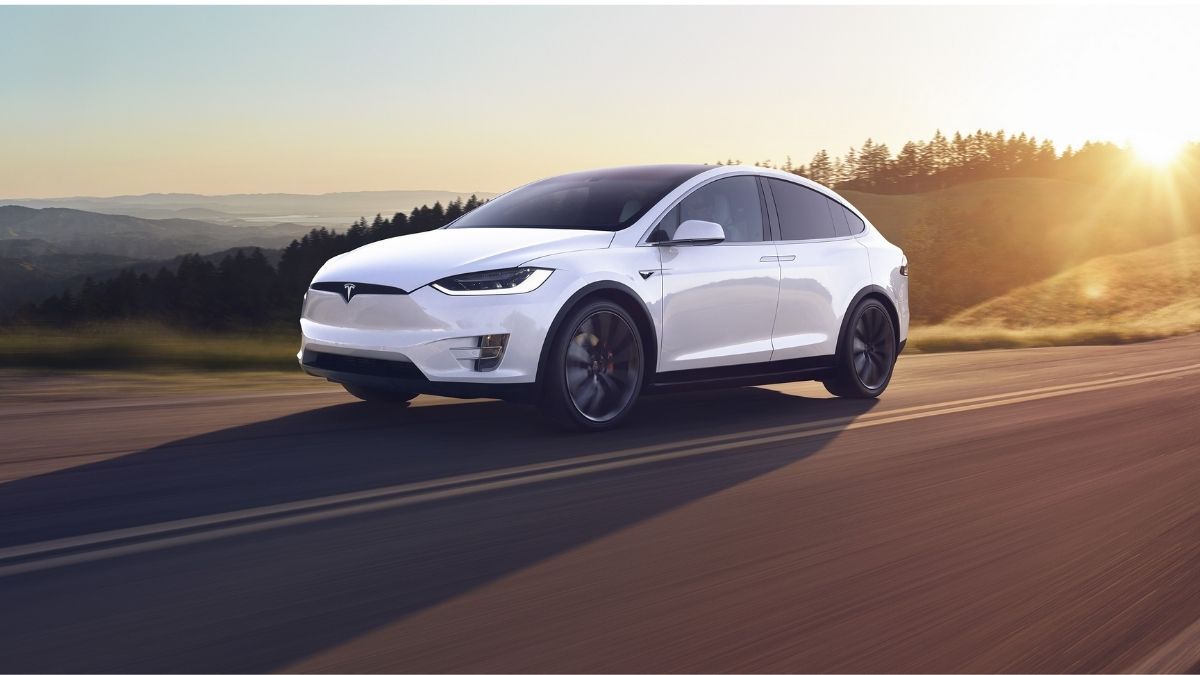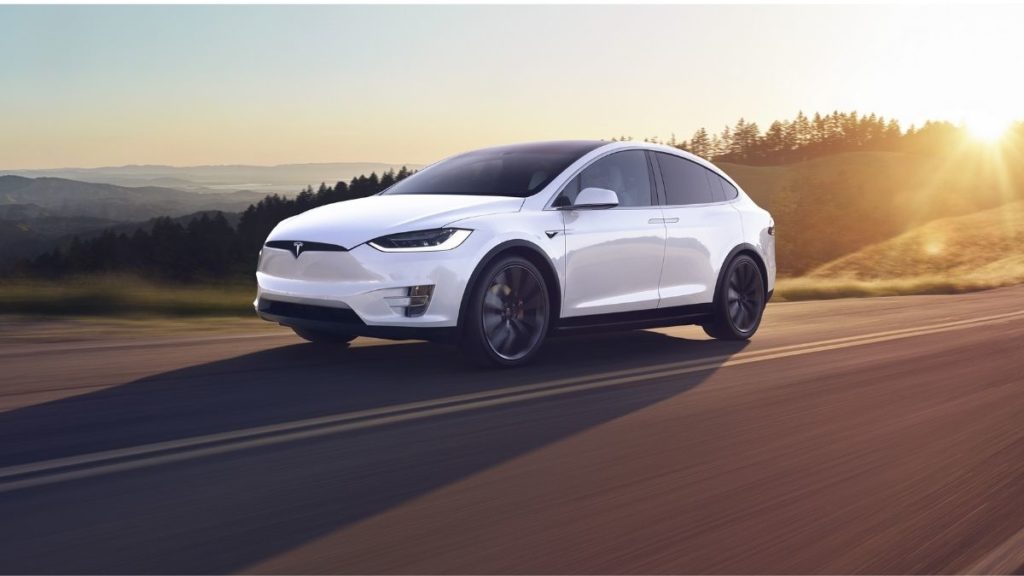 The guy in the video said that Tesla Model X is a couple of years old, and it doesn't have Cheetah mode. However, we assume it's a 2018 model, a top-end variant Tesla Model X P100D with Ludicrous mode.
The electric SUV has dual motors with all wheel drive configuration and has a total power output of 588 WHP (approx. 789 BHP).
Audi RSQ8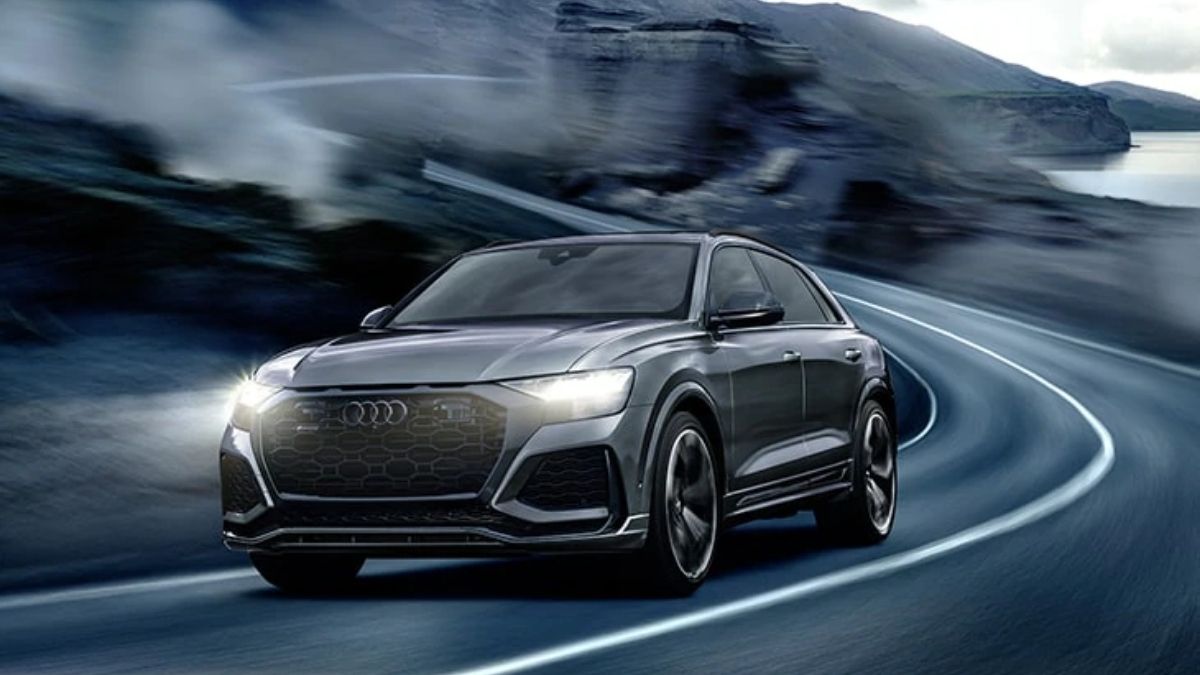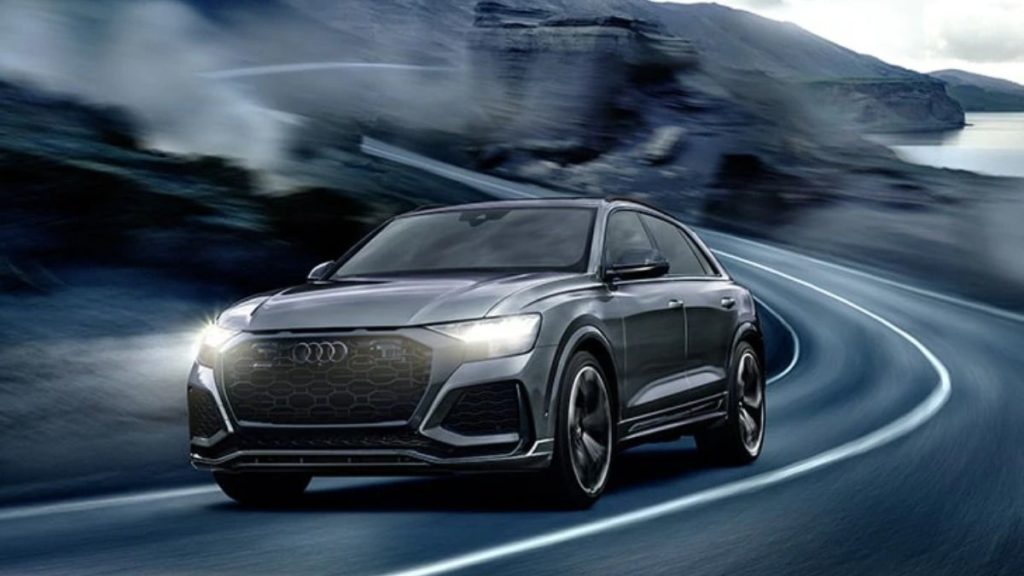 The Audi RSQ8 we have here is a modified one. It's powered by a 4.0-liter twin-turbo V8 engine with Excell Racing Tune Downpipes Capristo Catback Exhaust. With these modifications, the total engine output is 696 WHP (800 BHP).
A stock Audi RSQ8 without any modification produces around 582 BHP.
Furthermore, the engine is paired with an eight speed automatic transmission. Also, similar to Model X it's an all wheel drive SUV.
Lamborghini Urus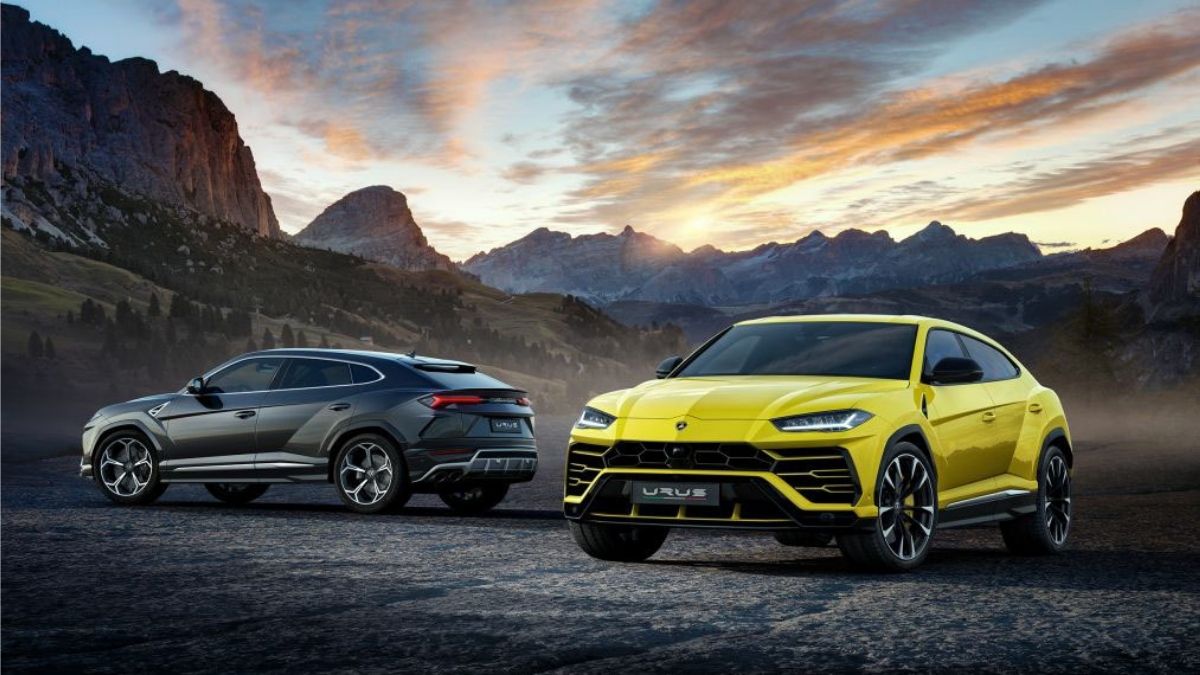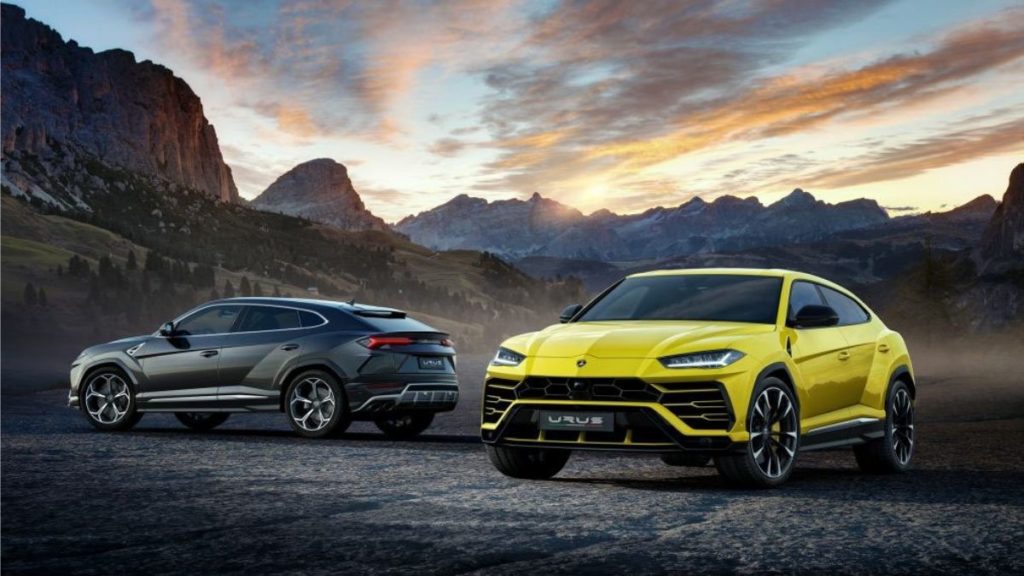 As per the YouTuber, both Lamborghini Urus and Audi RSQ8 are based on the same platform. The same twin-turbo 4.0-lite V8 engine powers them. However, the stock Urus makes slightly more power than a stock RSQ8, which is about 641 BHP.
Similar to Audi RSQS, the engine is meshed with an eight speed automatic transmission and also it has an all-wheel drive configuration.
So without any further ado, let's begin the showdown.
Audi RSQ8 Vs Lamborghini Urus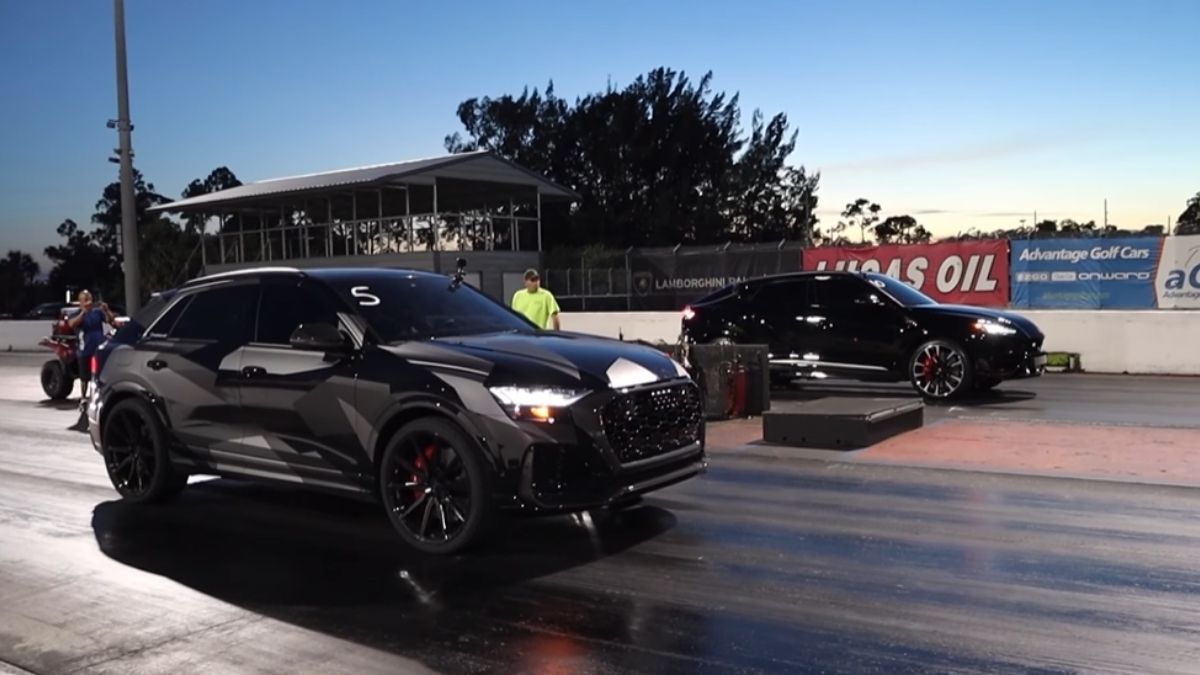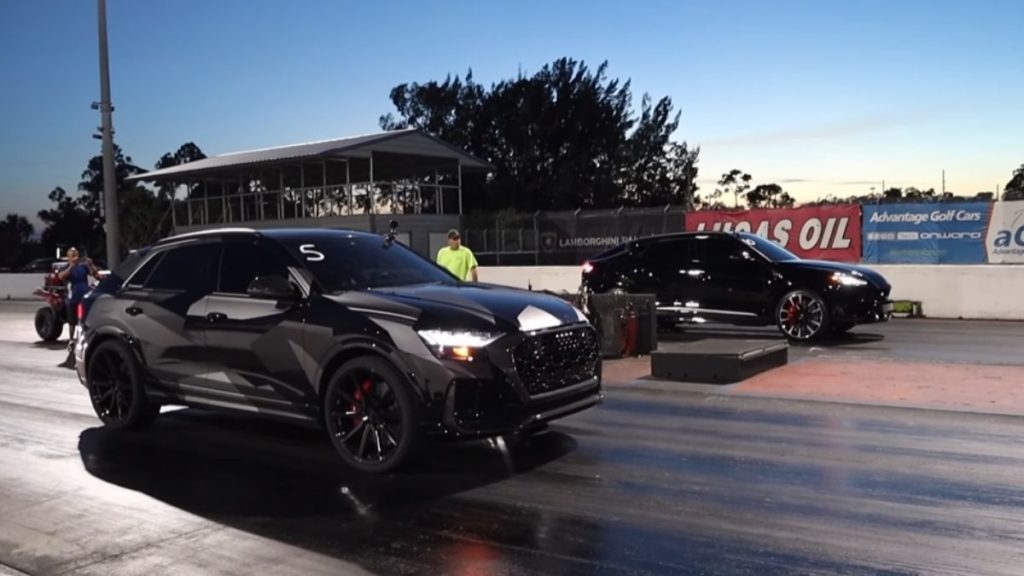 Due to the impressive modification RSQ8 underwent, it easily won the drag race. It took 11.56 seconds for Audi RSQ8 to complete the quarter-mile while touching a maximum speed of 118.73 mph.
On the other hand, Lamborgini Urus consumed 11.82 seconds to cross the finish line at a speed of 115.88 mph.
Audi RSQ8 Vs Tesla Model X P100D
Here in the race, Audi RSQ8 got even better than the previous run and completed the strip in just 11.37 seconds achieving a top speed of 119.75 mph. In contrast, Tesla Model X took 12.32 seconds and couldn't even cross the 100 mph mark.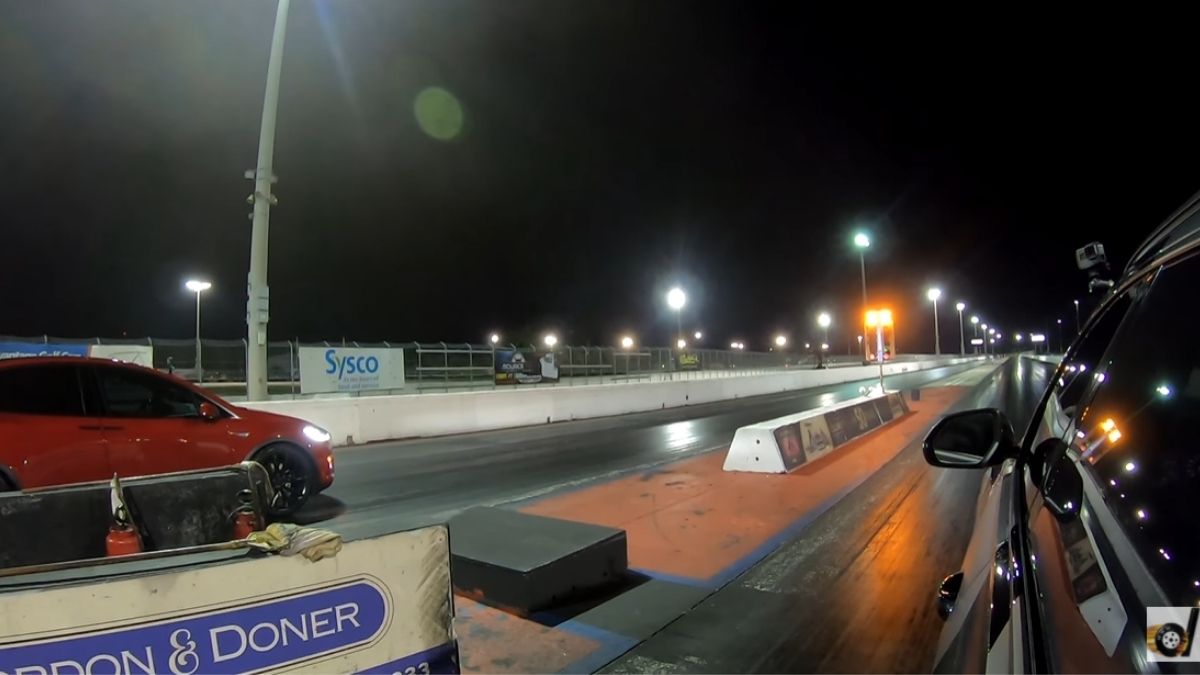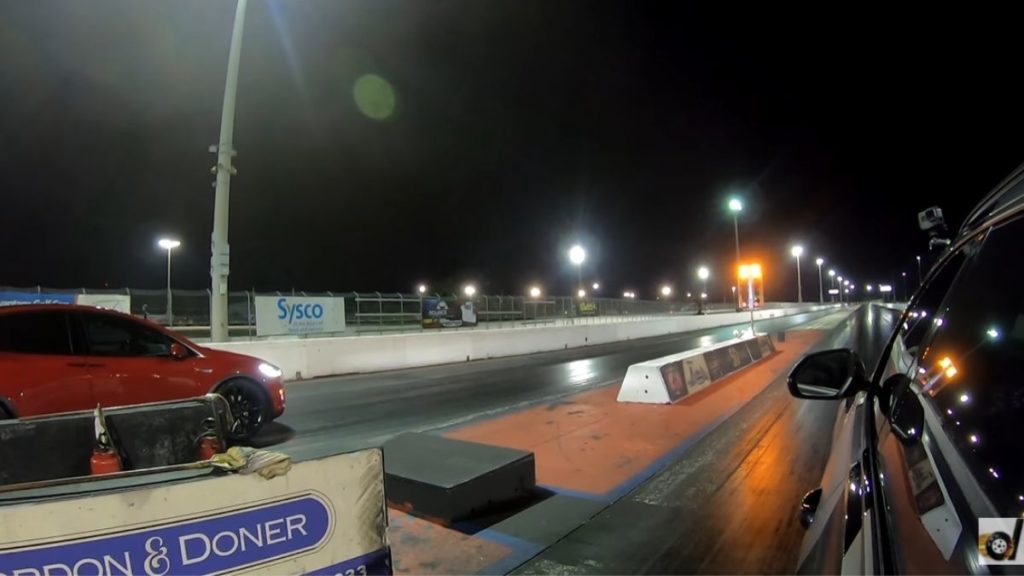 This came as a surprise as Tesla Model X P100D with Ludicrous mode has impressive on-paper figures. So, the guys tried it one more time, and the results were pretty much the same.
In fact, Brooks shared a pic of an older performance record of the same Model X, which shows the electric SUV covering the quarter-mile in just 11.2 seconds. Now, the difference is more than a second, which is not something to be left overlooked.
The YouTuber said the owner of the Model X also told the matter to Tesla but unfortunately the service executives said the car is fine and there isn't any problem.
We hope this problem gets resolved soon as this kind of behaviour is not expected from the world's most valuable automakers.
It would be a lot interesting if Model X was in perfect condition.
As of now, we can say Audi RSQ8 is a clear winner here. Anyway, do share your views in the comments section guys.