Seemingly, Samsung Galaxy Note 9 is not the only one with leaks circling the Internet. The upcoming Google Pixel 3's alleged images have leaked as well. And boy! from the looks of it, a massive flagship battle is just around the corner.
Last time, we saw a leaked image evidencing of a display notch with a dual camera setup. Today, an array of leaked images show a "clearly white" Google Pixel 3 XL device.
Exclusively acquired by a junior XDA member dr.guru, the thin bezels surrounding the display are clearly because of the white display. Moreover, the images confirm the glass back and the embedded dual camera with a display notch.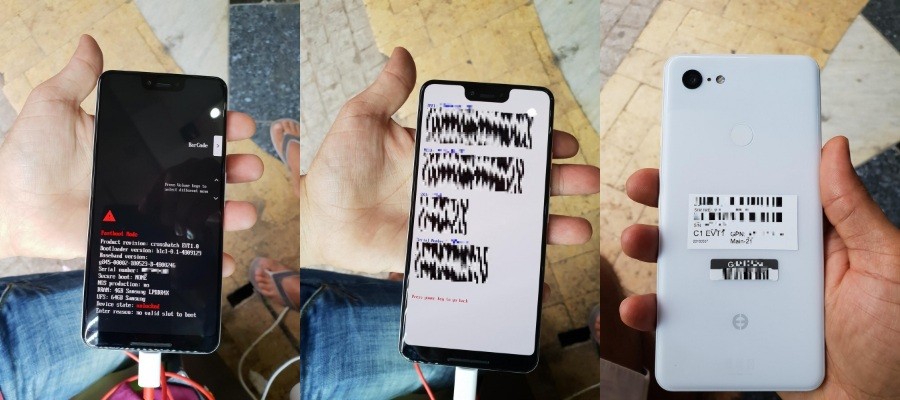 The bootloader on the Google Pixel 3 XL confirms it to be a 64 GB model with 4GB of RAM. Earlier reports also suggest a Qualcomm Snapdragon 845 chip on the device.
The glass back also suggests a possibility of wireless charging. Considering the recent 8.14 version of Google App which talked about a "Pixel Stand" and Google Home integration with it.
The photos are of an early EVT model (Engineering Validation Test), so we might see a few changes in the design (Design Validation Test) before the Pixel device is released for mass production.
The Google Pixel 3 and Pixel 3 XL could arrive on October 4, 2018. That is if Google sticks to its tradition of launching Pixel devices on the same date.