One of the most useful features that Windows 7 had was the Bluetooth A2DP (Advanced Audio Distribution Profile) Sink. But the feature was stripped in later versions, including Windows 10. Probably, fewer people might have used it.
Thankfully, the Windows 10 May 2020 Update has arrived with support for Bluetooth A2DP Sink after Microsoft received feedback from many users. Now, if you ask what Bluetooth A2DP Sink is? It's a protocol that lets you stream music from a device such as your smartphone to your PC, essentially turning it into a Bluetooth-powered speaker.
Until now, the reverse has been possible on Windows 10, where you can stream music to other devices. That's because Windows 10 only supported the A2DP source profile.
With the new feature in action, you can take advantage of the powerful speakers that are hooked to your system instead of using a pair of headphones to get the feel and base you want.
How to use Bluetooth A2DP Sink on Windows 10 2004?
Although the feature is hardwired into the latest Windows 10 update, you'll still need to make some effort to make it work. Microsoft is yet to add a dedicated interface that allows users to stream from their smartphone to Windows 10 PCs.
Firstly, you need to pair your smartphone or some other Bluetooth streaming device to your Windows 10 PC. For that, go to Settings > Devices > Click on Add Bluetooth or device > Click on Bluetooth and follow the steps.
After that, open the Microsoft Store and download the app called Bluetooth Audio Reciever. It's a third-party app created by Mark Smirnov purpose-built for streaming music from Bluetooth devices to your PC.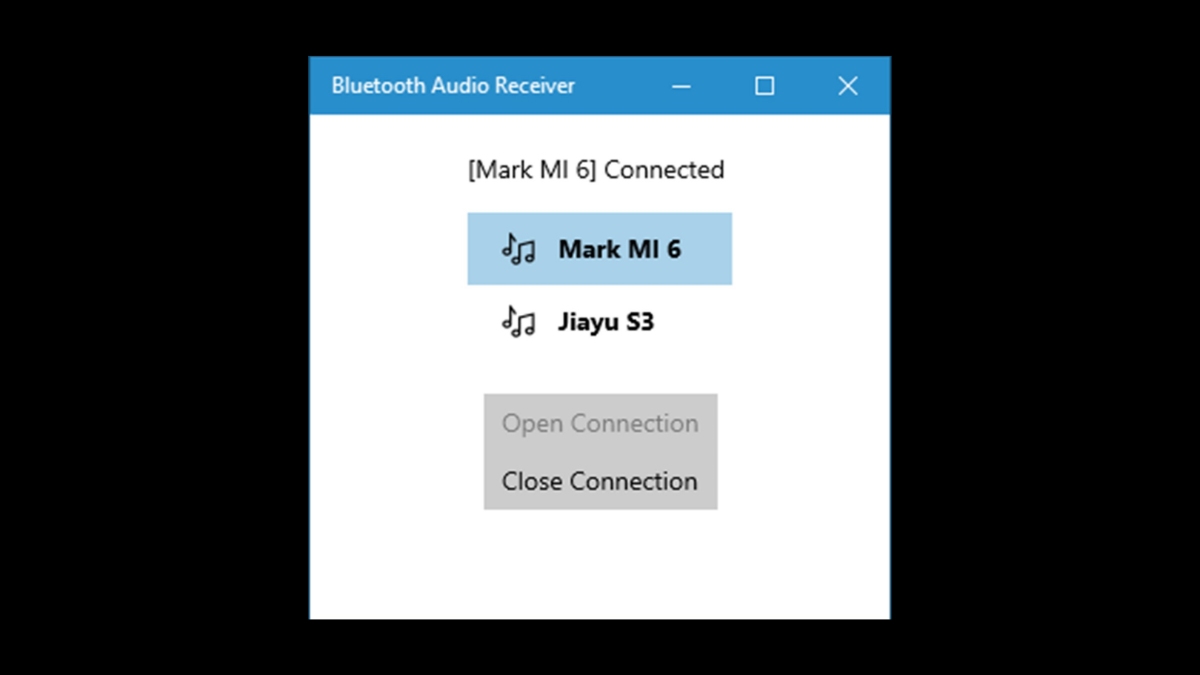 The app will show the names of Bluetooth devices connected to your computer. Selected the desired one and click on the 'Open Connection' button. After that, you can start streaming the desired music.
via Windows Latest