The new Twitter owner, Elon Musk, has confirmed the solution to the long-standing problem of identity theft and impersonation on the platform. The pay-for-verification feature recently appeared in the latest Twitter iOS update in the US. However, with a Twitter blue tick under everyone's reach, the problem of impersonation stood to become even worse.
Thankfully, Elon has a workaround. In a Twitter thread, he explained that any account impersonating others without clearly mentioning "parody" would face permanent suspension. Previously, Twitter has issued a warning for the same, but with "widespread verification, there will be no warning." It'll also be one of the prerequisites for signing up for Twitter Blue.
As an additional safeguard, Elon also said that any changes to the user name would also warrant a temporary suspension. Probably to make sure that the person is legit and not impersonating anyone else. The new Twitter owner also demonstrated his new rule by suspending accounts trying to pass as him on the platform. 
Elon suspends Celebrity Twitter account for impersonation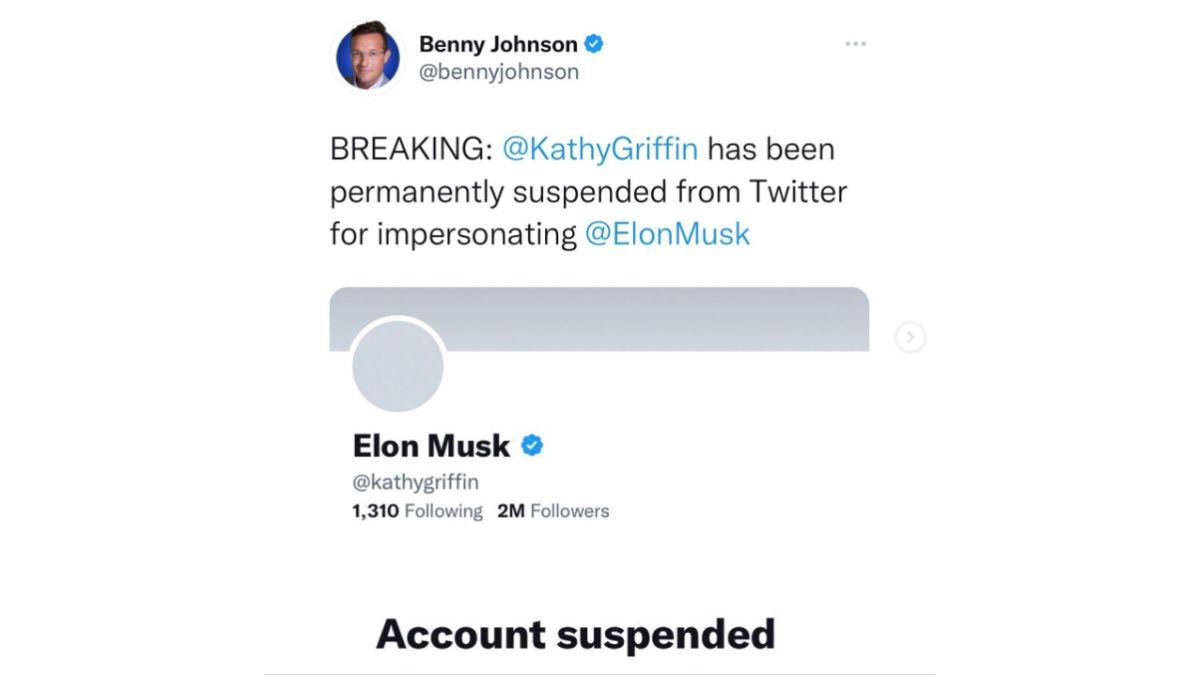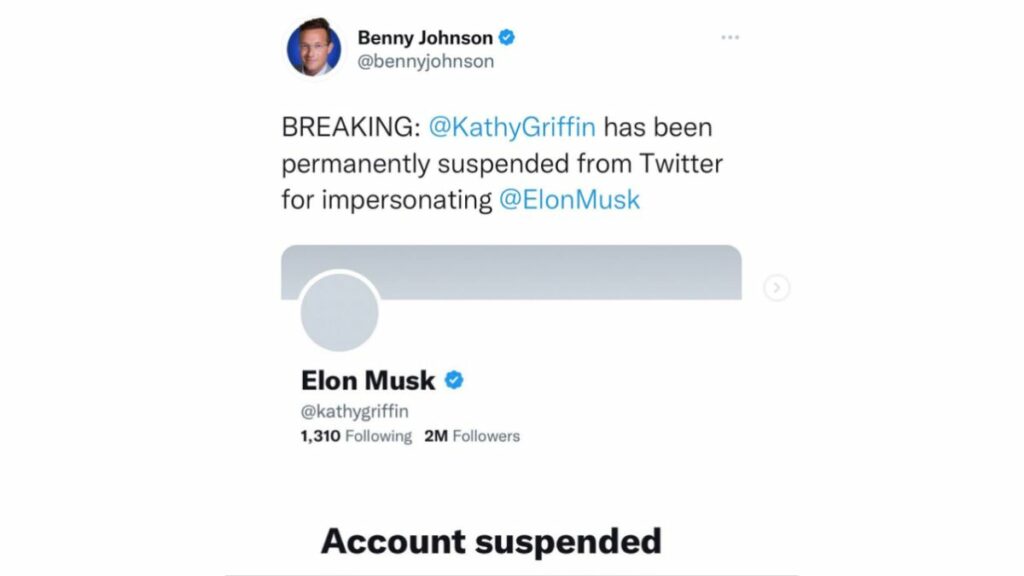 Comedian Kathy Griffin changed her name to Elon Musk and tweeted out a political message for people to vote for Democrats in the upcoming US Midterm elections. Griffin has close to 2M followers on Twitter and is already a verified user, but her social media clout couldn't save her from a suspension for breaking the platform's rules.
Elon also mentioned that Twitter will additionally suspend scammers' accounts trying to impersonate celebrities or other public figures with a verification badge. He said that Twitter would also keep their money forever. "So if spammers want to do this a million times, that's just a whole bunch of free money," he concluded. 
Elon's swift decision to suspend accounts looks hypocritical, according to some critics. After all, the moment he took over Twitter, he posted, "Comedy is now legal on Twitter." And the truth is that comedy is still alive and well on Twitter. But impersonation is not, which is good. In tune with his promise of allowing free speech on the platform, Elon mentioned that he still hasn't suspended accounts that keep track of his plane and, therefore, his movement around the world. "It is a direct personal safety risk," said Elon, but these accounts are still operational.