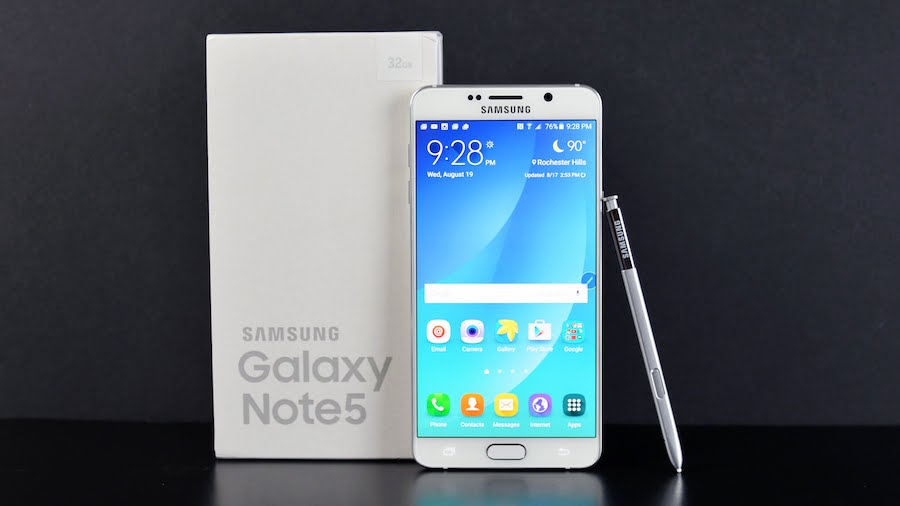 Short Bytes: If we prepare a list of the most popular smartphones all across the world, we'll be stumbling upon a new smartphone leader in every country. Such is the fragmentation in the Android smartphone market. Attempting to do a similar exercise, AnTuTu, a mobile benchmarking firm, has released its list of the most popular smartphones of 2016.
W
e are living in the times when a handful of new smartphones are launched every other day. If you are planning to buy a new Android smartphone, you might have already walked on the path of an unending confusion.
This fragmentation in the Android world has become a curse as well as a blessing for consumers. Now, users get a wide variety of choice and features at affordable prices. With so many options, there's an obvious cut-throat competition among the brand to make it to the top.
AnTuTu's latest benchmark report regarding the top 10 most popular smartphones shows that Samsung is facing tough competition all across the world to maintain its position as Android smartphone leader. In many Asian territories, Xiaomi is already topping the lists of most popular smartphones.
Without further ado, let's kickstart our list of the top 10 most popular smartphones of 2016 in the world:
Top 10 Most Popular Smartphones Of 2016 In The World:
This list clearly shows that Samsung is dominating the world market by capturing the top 4 positions. These Samsung devices are:
Samsung Galaxy Note 5
Samsung Galaxy S6
Samsung Galaxy S6 Edge
Samsung Galaxy S7
Interestingly, the 5th position is captured by none other than Xiaomi Redmi Note 3. This Chinese company has taken the Asian markets by storm and its influence is being seen in the list of top 10 most popular smartphones in the world.
The 6th position is again captured by another Samsung flagship i.e. Samsung Galaxy S7 Edge. The rest 4 places are dominated by Chinese players:
Meizu MX5
LG G3
LeEco 1S
Meizu Metal
It's also interesting to note that heavyweights like Apple and HTC are nowhere to be seen in this list of global rankings.
Top 10 Most Popular Smartphones Of 2016 In The US:
After looking at the global stats, let's take a look at the US market: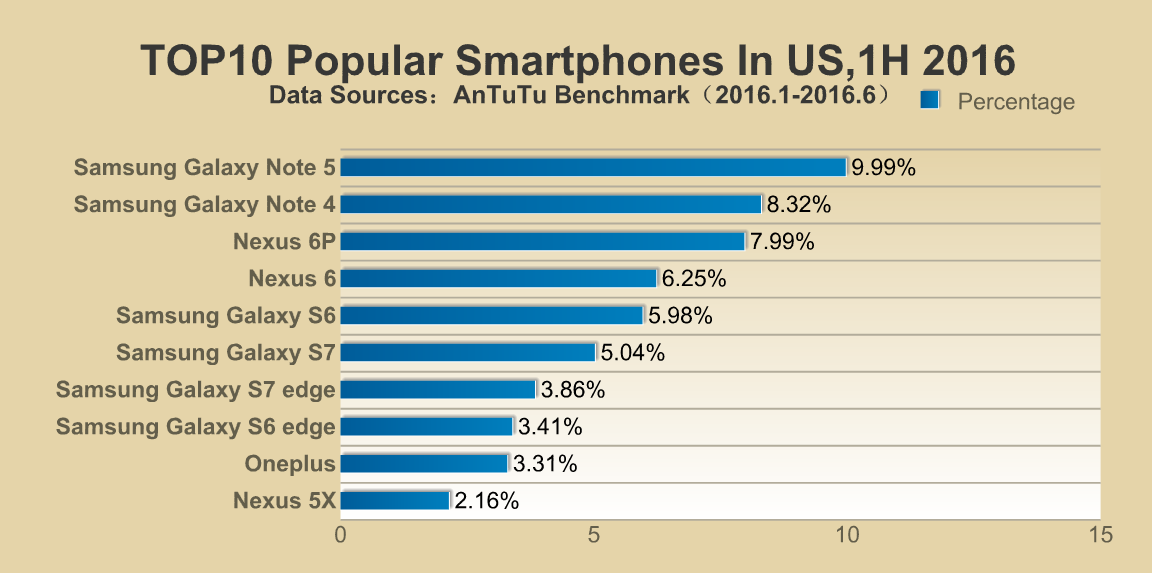 Here, apart from Samsung smartphones, the rest of the list is very surprising. While the top 2 positions are captured by Samsung Galaxy Note 5 and Samsung Galaxy Note 4, 3rd and 4th positions witness the arrival of Nexus 6P and Nexus 6.
The next 4 positions are again dominated by Samsung smartphones. The 9th and 10th positions are captured by OnePlus and Nexus 5X.
Top 10 Most Popular Smartphones Of 2016 In China:
In the Chinese market, Xiaomi Redmi Note 3 is a clear winner, beating its competitor by a huge margin. The complete list is dominated by Chinese OEMs like Xiaomi, LeEco, Meizu, and Huawei.
Top 10 Most Popular Smartphones Of 2016 In India:
Just like Mainland China, the Indian market is again ruled by Xiaomi Redmi Note 3. Rest of the list is full of smartphones from Xiaomi, OnePlus, LeEco, Lenovo, and Moto.
Did you find this article interesting? Don't forget to drop your feedback in the comments section below.
Also Read: How "Superbook" Turns Your Android Phone Into A Complete Laptop