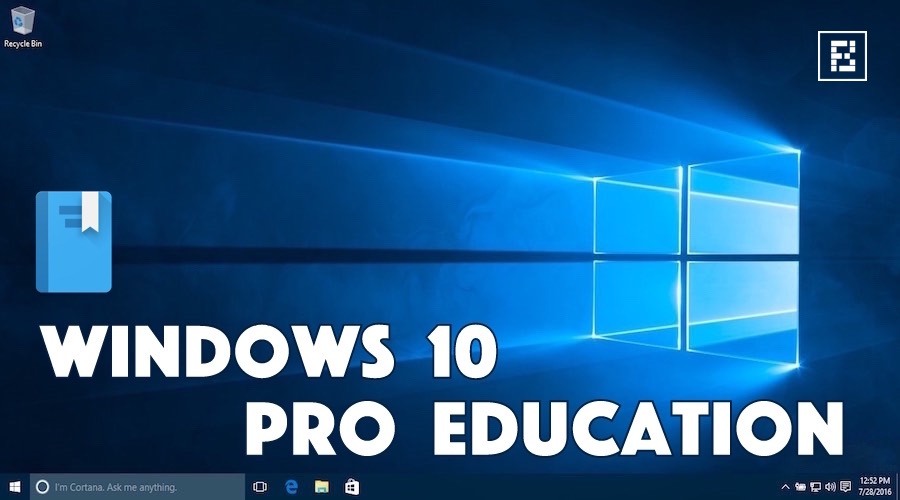 Short Bytes: Microsoft is releasing a new Windows 10 SKU with its Anniversary Update. Called Windows 10 Pro Education, this version will allow schools to gain more control over the classroom computers. Unlike the usual Windows 10 Education, the new SKU is built on top of Windows 10 Pro.
M
icrosoft is all set to debut its latest
Windows 10 Anniversary Update
. This update will bring one of the biggest set of changes to Redmond's desktop operating system.
The Anniversary Update will also make the Windows 10 Education version a bit more 'Pro'. Microsoft has now officially announced that it'll be bringing another SKU to Windows 10 family in the form of Windows 10 Pro Education.
In the announcement, Microsoft told that Windows 10 Education SKU will continue to be Windows 10 Enterprise-based. However, the new offering, Windows 10 Pro Education will be based on Windows 10 Pro.
Windows 10 Pro Education builds on the commercial version of Windows 10 Pro and provides important management controls needed in schools.
— Microsoft says
With this announcement, the main Windows 10 desktop SKU line-up includes:
Windows 10 Home
Windows 10 Pro
Windows 10 Enterprise
Windows 10 Education
Windows 10 Pro Education
The other versions of Windows 10 are Windows 10 Mobile, Windows 10 Mobile Enterprise, and Windows 10 IoT Core. We also have Windows Holographic, which powers Microsoft HoloLens.
This new release will focus on providing important management control to the schools. It'll be done with the help of some education-specific default settings and removal of Cortana. Microsoft explains the "default settings" as disabled tips, tricks and suggestions, and Windows Store suggestions.
Microsoft is planning to make Windows 10 Pro Education SKU available in a couple of manners. There'll be an OEM SKU that hardware manufacturers can install on the systems that avail the K-12 academic licenses.
Microsoft will also allow the existing Windows 10 Pro devices purchased with K-12 academic license to upgrade to the new SKU.
So, are you planning to grab Windows 10 Anniversary Upgrade? Share your views in the comments section below.
Also Read: How To Get Windows 10 Upgrade For Free Even After July 29, 2016?