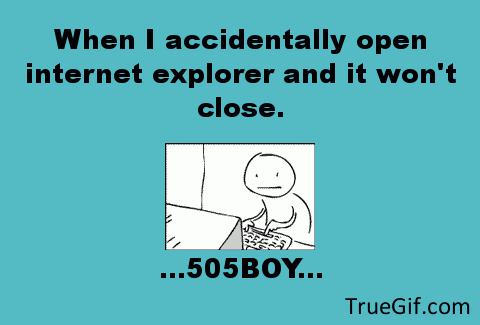 Short Bytes: Admit it, Internet Explorer is the worst deal the web has ever made. In the a latest video, HowToBasic has demonstrated the best way to uninstall this menace from your PC (Warning: Expect the unexpected).
B
ecause Internet Explorer is a Windows feature, you can't uninstall it, though you can
turn it off
any time you want.
You might want to uninstall it because even if you open it accidentally, you will find it hard to close immediately as sometimes it gets stuck on your screen and ceases all your activities. In this video, we are going to show you an unforgettable method to uninstall IE! :D
Truly speaking, this is not some method to uninstall Internet Explorer, but you will find it ridiculously hilarious how this guy did it. This guy at HowToBasic has different ways to handle such situations, that seem difficult to normal people.
Now, enjoy this hilarious method of uninstalling Internet Explorer. Sorry Microsoft!
Did you enjoy this ultimate Internet Explorer uninstalling method? Let us know in comments below.
Also Read: Internet Explorer Is Still The 'Most Used Browser' In The World