A customized Tesla Model 3 missed by just 0.08 seconds in completing the race track of Tsukuba in Japan against the legendary McLaren F1. The Model 3 took 1 minute and 4.7 seconds compared to 1 minute and 4.62 seconds taken by McLaren F1. With this timing, Tesla Model 3 breaks the record of lap time for beast-like Lamborghini Gallardo(520 PS), Audi R8 V10 5.2 FSI, Porsche 911 GT3 (997) and many more.
The team from YouTube channel DÆrik organized this video and even compared the lap timings with some other supercars.
Tesla Model 3 breaks record: Tsukuba race track
In general, Tesla Model 3 comes in three variants: Performance, Long Range, and Standard Plus. The performance model is All-Wheel Drive and has a weight of 4,063lbs. It could create a power of around 475hp and a peak torque of about 638Nm. This electric car is quick and can go 0 to 60 miles in just 3.2 seconds. Model 3 has a range of 310 miles.
A quick overview legendary McLaren F1
On the other hand, we have the iconic McLaren F1. There is so much to say about this legendary car. For starters, let's say, first production Model of Mclaren F1 was launched in 1993 with a naturally aspirated 6.1L V12 engine.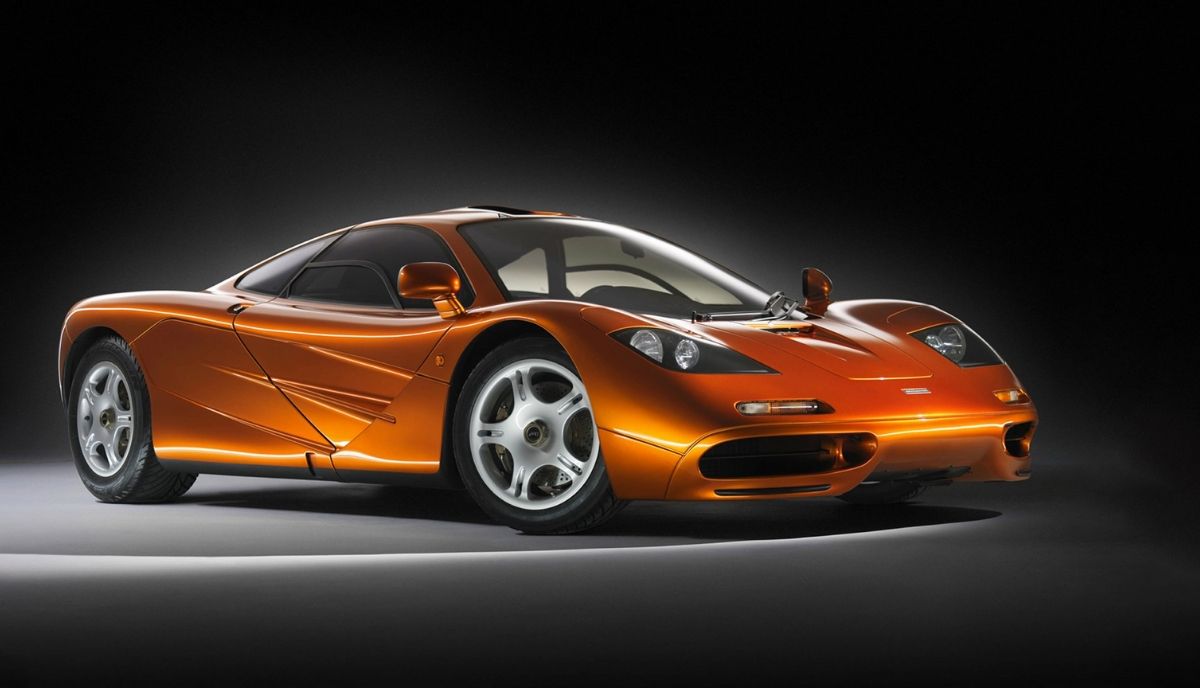 It was the first naturally aspirated engine that could make a power of over 600hp and peak torque of around 647 Nm. Naturally aspirated, in simple words, meant it didn't have any turbo and superchargers. The credit for making such an engine goes to engineers at BMW, who made it possible.
Apart from the power source, its design was also iconic. Do you know that Mclaren F1 is the first car to have complete carbon fiber chassis? If you were unaware of the fact, then you know now.
Furthermore, its wheels are made from magnesium alloy; Magnesium is even lighter than Aluminum. Apart from this, the supporting sub-structure was made from titanium, which is 50% lighter than steel kit.
Customizations made in model 3
There is nothing like turbos you can do in electric vehicles. However, there are a few modifications made regarding the weight and suspension system.
The lower ground clearance was reduced to one and a half inches with the help of coil overs.
Tesla owners club of Japan helped a lot in tuning the electric car. They installed new sway bars that helped in preventing roll-overs. They also installed new billet arms, and front and rear suspension arms. A rear wing spoiler was also established that provided extra downforce.
Challenges faced by Tesla Model 3
The lads from the channel stated that the biggest disadvantage was having an unprofessional race driver. Although he was a very good driver, he had never driven a Tesla before. They even had to tell him how to activate the track mode in Model 3.
Whereas, in the case of McLaren F1, it was driven by a professional race driver who also had the experience of driving F1 racing cars.
To get some hands-on experience, the driver took around 20 laps of the race track in Tesla.
Let us throw lights on some of the best lap timings from cars.
Porsche 911 GT3 – 1 minute and  0.20 seconds (1:00.20)
Nissan GT-R Nismo (R35) – 1 minute and 0.29 seconds(1:00.29)
Audi R8 V10 Plus (Mk ll) – 1 minute and 2.21 seconds (1:02.29)
Ferrari 458 Italia – 1 minute and 2.24 seconds (1:02.24)
So far, there are 227 cars whose lap timings are officially recorded at Tsukuba race track, with this blistering performance from Tesla model 3, it will be placed in the 41st position.
Keep in mind, the driver was an unprofessional race driver; the figures could improve with a professional driver.