The popular adult content streaming service Pornhub has released its 2019 Year In Review report. According to it, the website received a total of 42 billion visits this year. But there is something else that might pique your interest.
Now, Android might be the biggest mobile operating system on the planet with way more users. But iOS fans are giving the Android army a sweat when it comes to binge-watching steamy videos on Pornhub.
When considering the traffic from mobile devices, it was revealed that iOS users account for 52.8% of the mobile traffic while Android users could make it to 46.6%. Thus, iOS users have outperformed Android users when compared to 2018.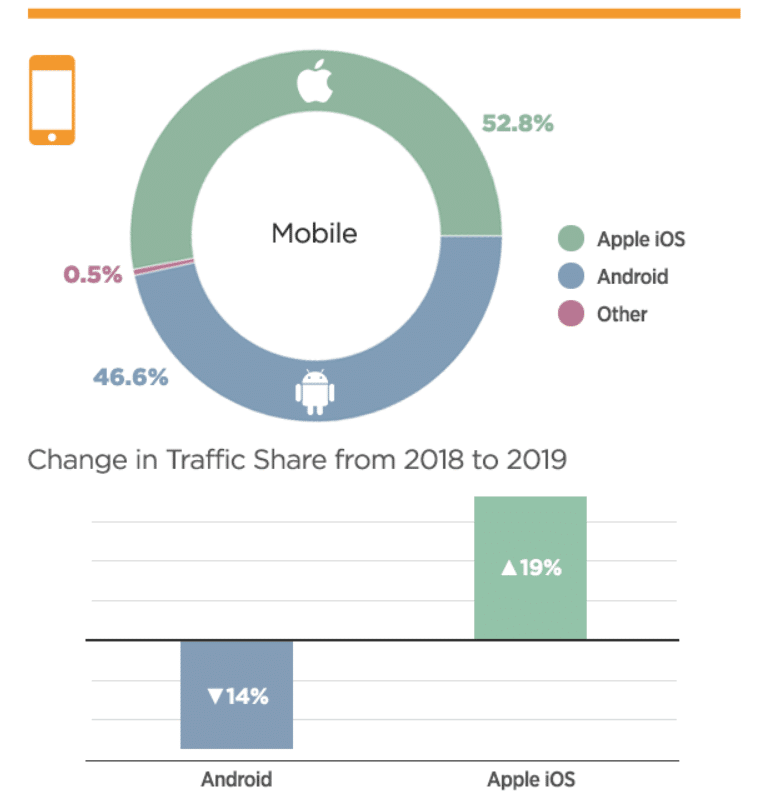 Pornhub says that India which is mostly dominated by Android users saw a decrease in traffic. This, in turn, decreased the total share of Android devices.
India which had the 3rd highest traffic last year has dropped down to the 12th position in 2019. One major reason behind this fall is that almost all the leading ISPs in the country have blocked access to adult websites following government orders.
Speaking of the desktop numbers, Windows has remained on the top position but share dropped down by 3% to 75.5%. Here, the traffic from macOS devices has grown and now accounts for 16.7% of desktop traffic.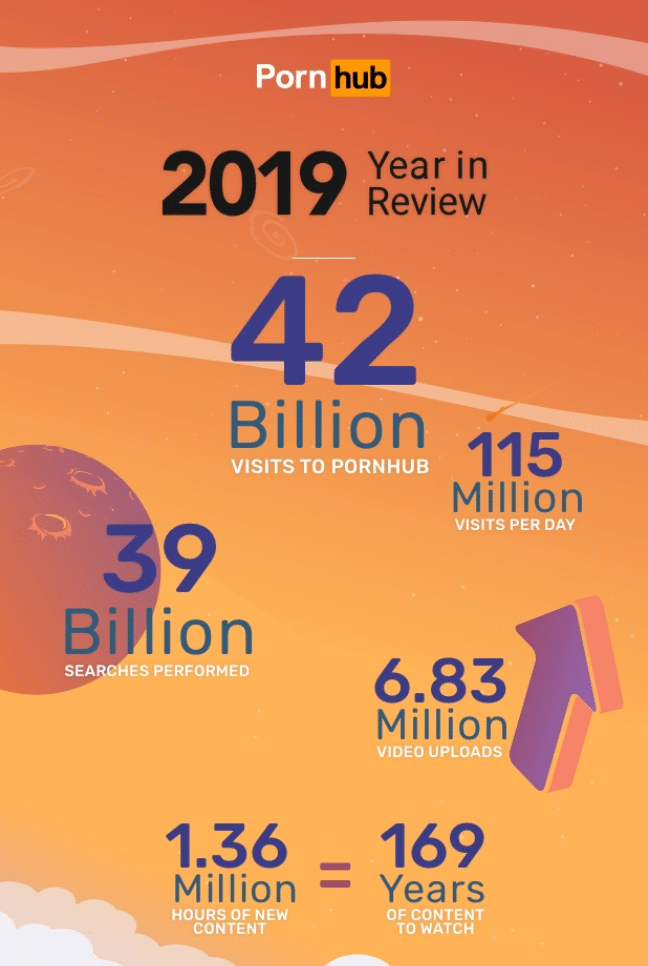 Furthermore, around 6.83 million videos were uploaded in 2019 which is equivalent to 169 years of content. Pornhub suggests that if one wants to finish all of them, they should have started in the year 1850.
For more insights into what content interested the netizens, you can read the entire report here.