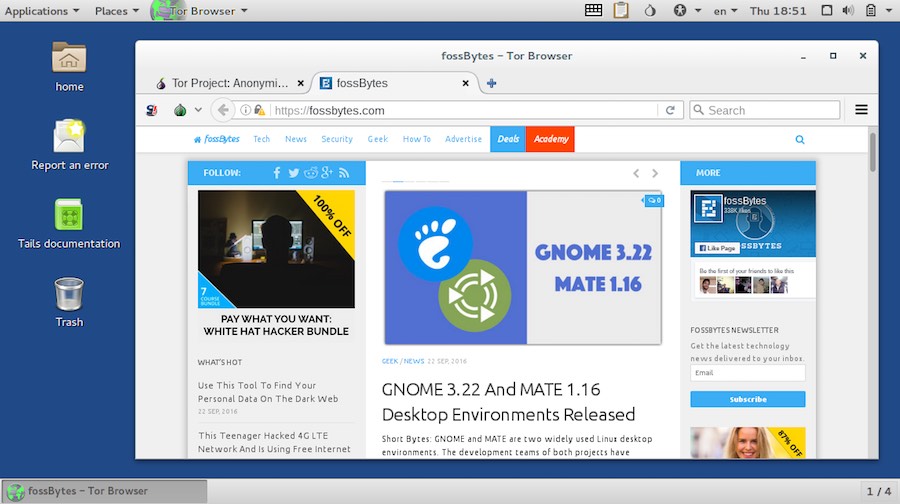 Short Bytes: The development team of Tails, the anonymity-focused Debian GNU/Linux-based Live CD operating system, is here with its latest release. Tails 2.6 fixes multiple bugs and improves the software packages. This release is based on Linux kernel 4.6 and Tor 0.2.8.7. While the existing Tails users can go for the update, new users need to download the Live CD from Tails website.
T
ails is a security-focused Linux distribution that aims to provide you anonymity. This Debian-based live Linux distro forces all outgoing connections to pass through Tor. It helps you avert censorship and comes with pre-configured tools for email, office work, image editing, sound editor, IM client etc.
The latest version of Tails Live CD Linux operating system has been released by the Tails development team. Tails 2.6 brings many new features, updated components, and security fixes. Due to numerous bug fixes and security advisories by Mozilla and Debian, the Tails development team advises the users to upgrade as soon as possible.
New features and changes in Tails 2.6
One of the major additions in Tails 2.6 comes in the form of address space layout randomization, also known as ASLR, in the Linux kernel. It's a computer security technique that provides protection from buffer overflow attacks. To stop the attacker from jumping to a particular exploited function, this technique randomly arranges the address space positions of key data areas.
Another notable feature is the installation of rngd to improve the entropy of random numbers generated on computers that are equipped with hardware for random number generation.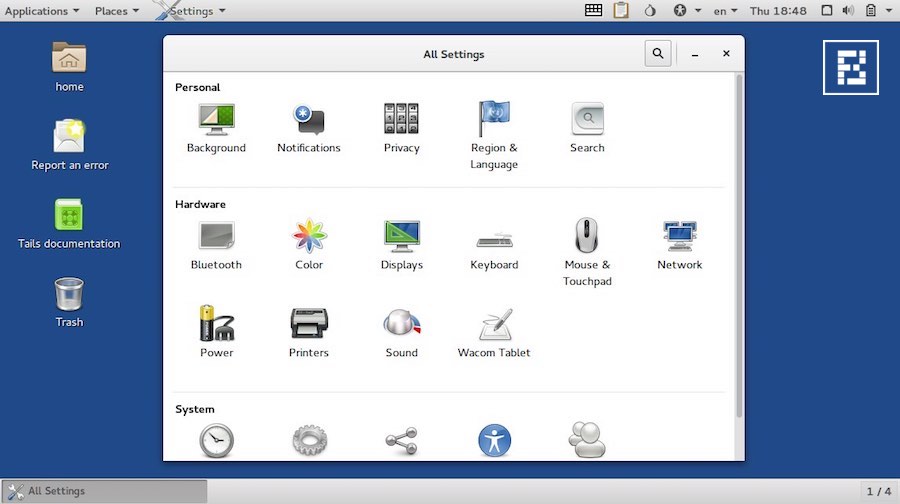 Updated packages — Tor, Tor Browser, Icedove and more
Tails 2.6 Live CD Linux operating system comes with numerous package upgrades. This Debian-based distro comes with Tor 0.2.8.7 and the recently released Tor Browser 6.0.5. Other upgraded packages are Icedove 45.2.0, Tor Birdy 0.2.0, and Electrum 2.6.4.
Tails 2.6 also features firmware for Intel SST sound cards and Texas Instruments Wi-Fi interfaces.
This release is based on Linux 4.6, which should improve the support for newer hardware.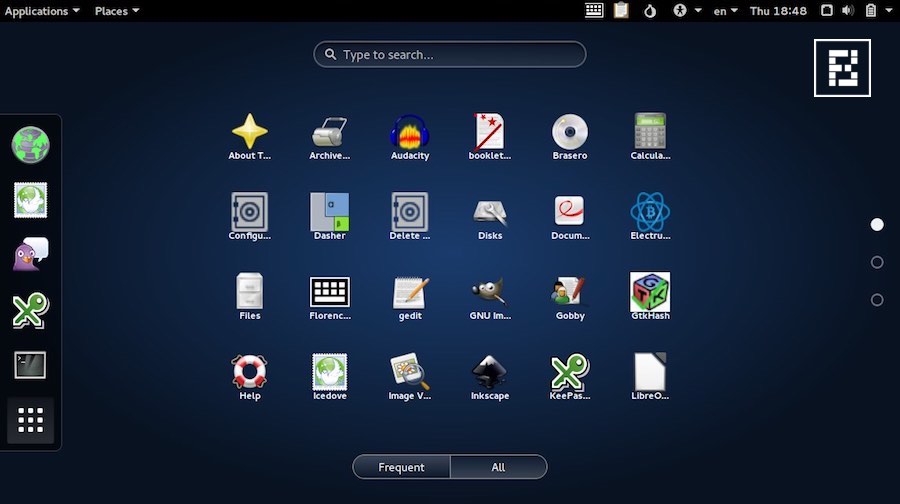 How to get Tails 2.6?
If you are running Tails 2.5, there's an automatic upgrade available. However, if wish to try out this privacy-focused operating system, you can grab it from Tails 2.6 Download page.
The next Tails release, i.e., Tails 2.7 is scheduled to arrive in November. Save the date.
Did you find this article helpful? Don't forget to drop your feedback in the comments section below.
Also Read: How To Get "Hollywood Hacker Feel" In Your Linux Command Line?