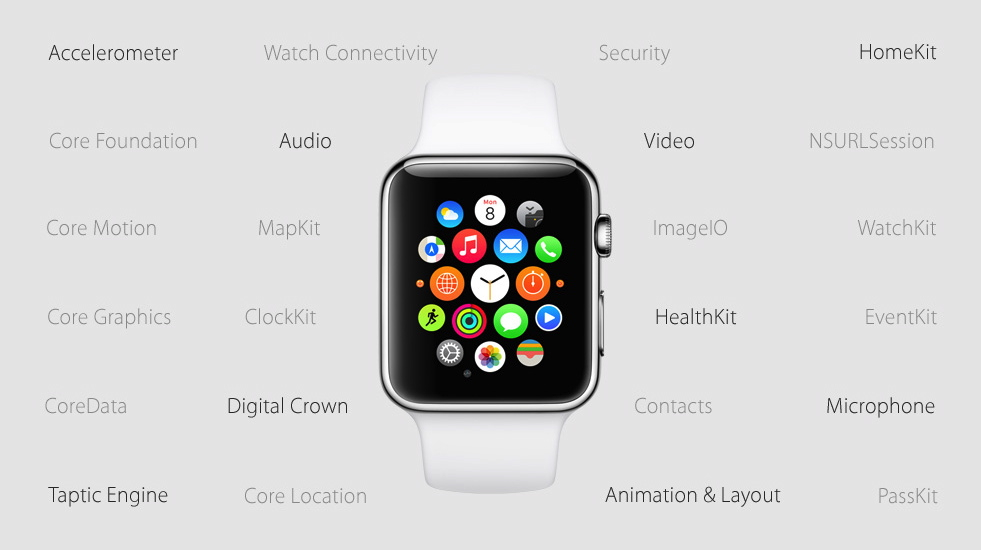 Short Bytes: We have made a short collection of the compatible apps that give a sense of what's possible with the new Apple Watch OS.
W
ith the initial launch of Apple Watch OS, Apple had not given access to the watch's integral parts: its sensors and its face to the third party app developers. Hence not many breakthrough apps came to the market. Apple realized the limitations it had placed on developers, and finally fixed the situation with watchOS 2.
The launch of watchOS 2 brings a whole slew of new features and capabilities for developers, some of which are already being taken advantage of by new Apple Watch apps. Now developers can develop features that take advantage of the watch's heart rate sensor, accelerometer, speaker, microphone, Digital Crown, and Taptic Engine.
Here's a collection of some of the best and most interesting watchOS 2 apps that can showcase the versatility of your Apple Watch.
1. iTranslate
The native iTranslate app on Apple Watch OS 2  lets you translate directly on your wrist. You can use your Apple Watch's built in voice recognition to instantly translate words, phrases and text into all 90+ languages.
iTranslate is a free download on the App Store.
2. PCalc
The most powerful calculator in the app market, PCalc is now available for Apple Watch OS 2. PCalc is ideal for scientists, engineers, students, programmers, or indeed anybody looking for a feature-rich calculator for their devices.
PCalc is a $9.99 download from the iOS App Store, and the version 3.5 update is free for those who already own the software.
3. Sleep++
Sleep++, a new native app for Apple Watch, wants to track your sleeping habits throughout the night. Sleep++ takes advantage of the motion tracking capabilities of your Apple Watch to closely measure both the duration and quality of your sleep. The better you understand how well you are sleeping, the more you are able to make changes in your routines to benefit your rest.
Sleep++ is a free download on the App Store.
4. Lose It
Lose It gives you all the tools you need to track food and exercise, plan meals, and stay motivated to make smarter choices and achieve your goal. Lose It! helps you set goals for weight loss, exercise, macro-nutrient intake, blood pressure, sleep, and more. You set the goals, it'll help you with the plan to achieve them.
Lose It is a free download on the App Store.
5. Dark Sky
Dark Sky is the ultimate weather app for your Apple Watch OS 2. It tells you tell exactly when it will rain up to an hour in advance. You can also explore the most beautiful weather animation you've ever seen, both forward in time or back.
Dark Sky is a free download on the App Store.
6. Tacet
Tacet is an app for singers. It can help you monitor haptic metronome. It can act as BPM calculator, and a handy reference to tempos. Musicians can put a metronome right on the face of the watch with tacet. Metronomes produce a clicking sounds from a pendulum to set a tempo but on the watch it is silent. The Apple Watch will vibrate to indicate tempo.
Tacet is a free download on the App Store.
7. ETA
ETA is a better alternative for Watch-based access to directions and public transit information, ETA offers a Complication to let you see travel time and traffic on your chosen watch face. You can use Time Travel to view travel and traffic information up to 6 hours ahead.
ETA is a $2.99 download from the iOS App Store
8. Cycles
An essential app for period tracking with fertility calendar and reminders for both of you. Cycles keeps track of your period and fertility without all the inputting and upkeep of similar apps. If you get an irregular cycle? Just rotate the dial to the first red day when your period arrives and Cycles automatically adjusts your cycle lengths and forecasts as needed. You can also invite your partner to connect and keep up with your cycle.
Cycle is a free download on the App Store.
9. App in the Air
Are you a frequent flight traveller? Then App in the Air is your perfect Apple Watch OS companion. It splits your flight into four stages: Check-in, Boarding, Take-off and Landing and notify you on any flight-related change.
App in the Air is a free download on the App Store.
Let us know in the comments if you find other great examples of Watch apps worth using, or if you can think of a feature or complication you'd love to see in a third-party app.