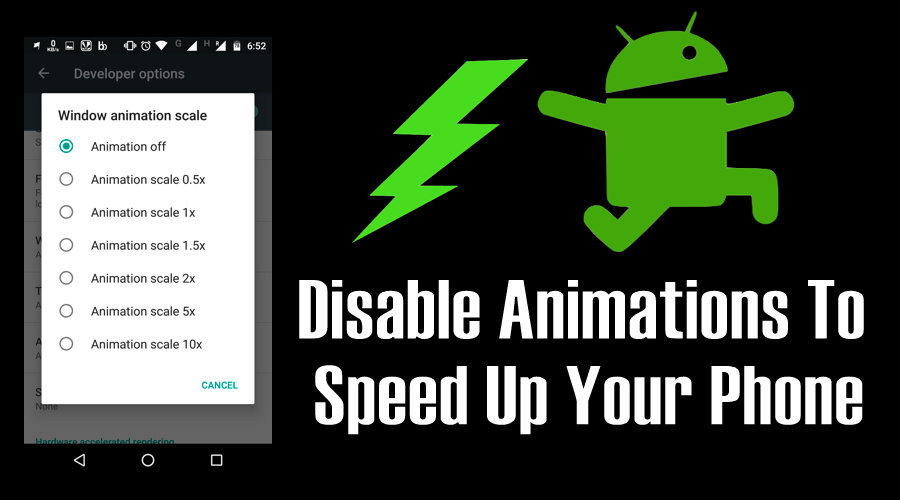 Short Bytes: Very often Android smartphone owner search for options to speed up their devices. Sometimes, the Android animations degrade your phone's performance. By enabling the Developer options and changing a couple of simple settings, you can disable animations and speed up your Android phone in few steps. 
Android operating system allows the OEMs to change the look and feel of the software by incorporating different themes, icons, and animations. Apart from improving the aesthetics, these elements also improve the overall user experience.
With each new version of Android, Google rolls out new types of animations. However, if you don't own a powerful hardware, these animations can become a curse. They can irritate you due to their slow speed at which they play when you click on some icon. So, for some users, these animations act as performance killers rather than improving the overall experience.
I'm pretty sure that such frustrating situations have been faced by many of you. However, Android doesn't provide you a direct option to turn these animations off. To speed up your Android phone by disabling animations, you need to enable the Developer options and find relevant settings. By making these changes, you should notice an immediate performance improvement on your Android device.
How to disable animations on your Android smartphone?
I'll be explaining how to disable animations in simple steps. Please read ahead:
Enabling Developer options:
Disabling the animations:
After applying these simple steps, the animation effects in your smartphone will be disabled and you'll notice a speed improvement. So, from now on, if you'll tap on some app or make a transition to another screen, the change will take place as soon as possible. Now, you phone won't play animations and use processing juice to render them.
Important: Please note that the extent of speed improvement also depends on your Android phone and its hardware capabilities. If completely turning off animations causes some problems in certain apps, decrease the delay to 0.5x.
Did you find this article helpful? Don't forget to drop your feedback in the comments section below.
Also Read: 10 Best Android Apps And Games Of 2016 — According To Google