SpaceX has now introduced a web-based booking tool for Falcon 9 rideshare. The service was announced last year as it will help SpaceX in expanding their market to gather small satellite customers who have a low budget or don't need a full rocket. The booking of a full rocket can cost up to $60 million.
As reported by Techcrunch, SpaceX is offering the Falcon 9 rideshare services via the website at a starting price of $1 million for the payload ranging up to 200kg and any additional weight will be charged at a price of $5 per kg.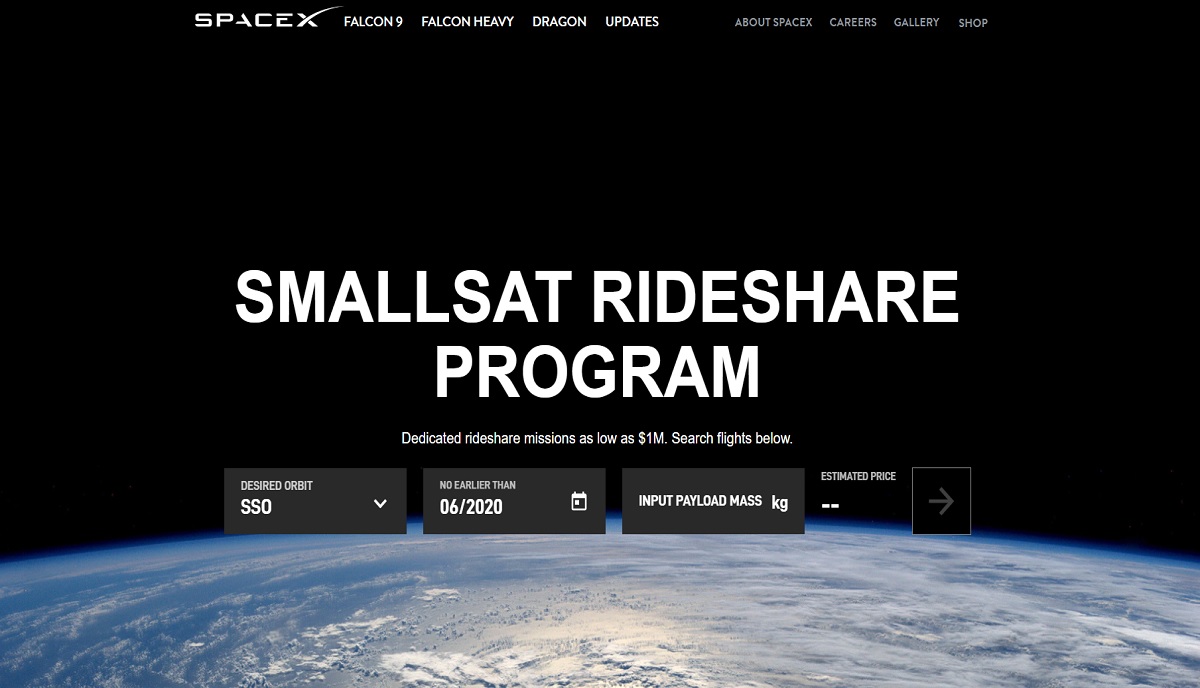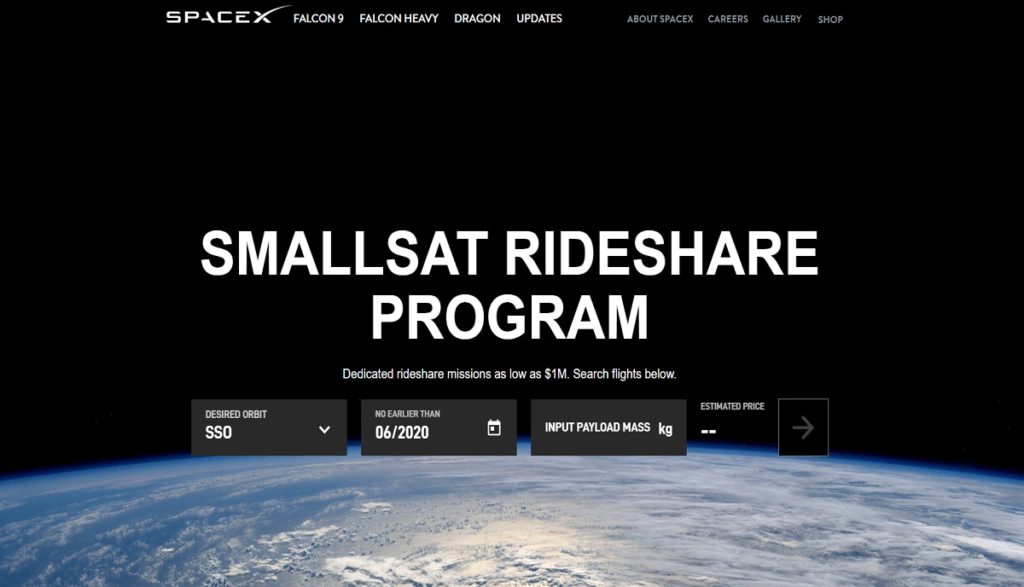 The selection tool on the website asks the users to choose the desired orbit they want to visit from the options – Sun-synchronous, low earth, and the polar orbit. The minimum time to get ready for the visit is also asked by the people on the website. As mentioned on the website, the earliest dates of flying start from June.
After choosing the above-mentioned options, the user will be asked to select a 15 or a 24-inch port of the launch vehicle depending upon the mass and volume. There are few other options to choose from like port adapters, SpaceX provided separation system and insurance worth $2 million.
The interested people can provide their credit card number to pay an initial deposit of $5,000. After paying the deposit, 3 installments will be due to be paid. The last installment will be the largest one and it will be supposed to be paid within a time period of five days after SpaceX confirms that the company has accepted your request. Recently, SpaceX also came halfway to the mission of launching 400 satellites in space to establish high-speed connectivity.