India's national space agency, ISRO, has unveiled Chandrayaan-2 spacecraft that will be used in the country's second Moon mission.
After a successful debut lunar mission in 2008 under a project called Chandrayaan-1, India will be attempting to achieve a soft landing on the Moon in September 2019. If successful, India will become the fourth country after the US, former Soviet Union, and China to achieve the feat.
Scientists at ISRO showcased the Chandrayaan-2 spacecraft and its three modules – the orbiter, a lander named Vikram and a rover called Pragyan. Indian spacecraft will land on the moon for the second time with the mission of collecting data on minerals, water and rock formation on the lunar surface.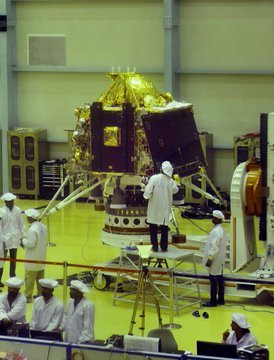 The Sixth Imaging Infra-Red Spectrometer (IIRS) of NASA will be the only foreign payload that will be part of the Orbiter.
Vikram, the five-legged lander, will carry three instruments – Radio Anatomy of Moon Bound Hypersensitive Ionosphere, an Atmosphere Probe to measure lunar subsurface and density, and the Instrument for Lunar Seismic Activity (ILSA) to measure seismic activity on the moon's surface.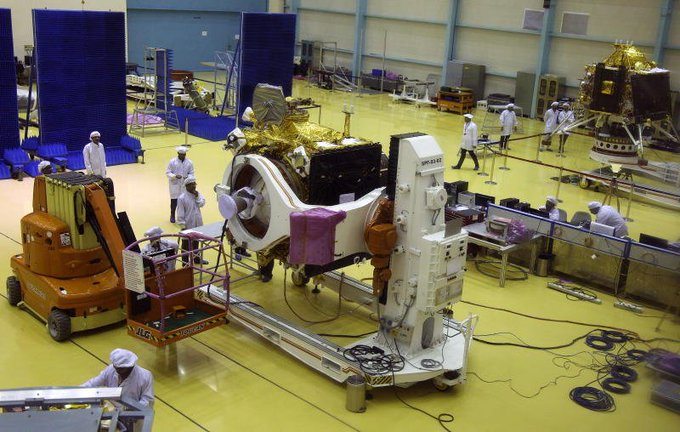 Chandrayaan-2 will take off on July 15 with the landing expected on September 6. The rover will stay on the moon for 14 days and will send back the images to earth.
ISRO scientists are performing final tests on the orbiter's antennae before the spacecraft will be transported to Sriharikota rocket launch center next week.